When we think of internet, we think more about its global aspect. But in reality, most business related searches have local intent behind them. Therefore, optimizing for local search is important especially if your business is heavily dependent on its brick-and-mortar establishment. That being said, let's take you through the best tips to optimize for local search.
Search engine optimization is important for any business with an online presence to reach its target market on the internet. However, instead of trying to optimize your presence for a general reach, you should try to aim for a local reach—especially if your business is largely location based. Not to mention most business searches are done with local intent.
Therefore, it is rather gainful for small businesses to focus their resources into optimizing for local search. Small businesses that optimize for local search generally experience increased traffic (both online and in-store), better conversion rates, more sales, and so on. With that, let's get on to…
Best tips to optimize for local search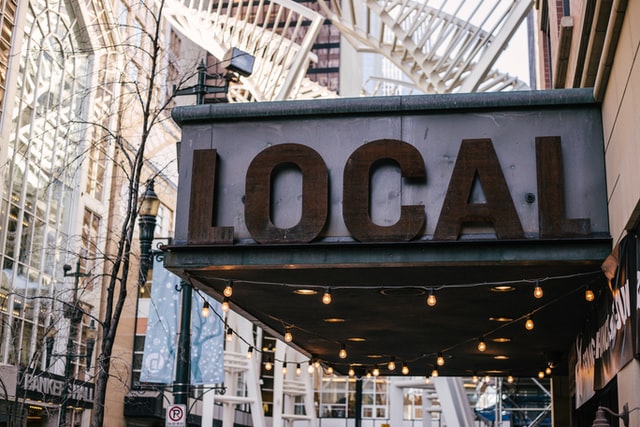 #Claim your business on Google My Business listing
If you already haven't claimed your Google My Business Page, then this is the first thing you should do. Whenever a business search is made with local intent, Google shows the businesses it has listed in its directory. Claiming your business page allows you to edit it and optimize it. Therefore, it is important to do so first.
#Keep your Google My Business page updated
Once you have claimed your Google My Business page, make sure you update it with the right information. And updating your age has to be a continuous job. Keep posting relevant photos and videos of your business. Regularly keep checking your page and keep updating important information—like changes in opening/closing times, if your business will be open or not on a certain day, and so on.
#Get your NAP citations updated
NAP is short Name, Address, and Phone Number. If you'd have noticed, results listed in Google 3-Pack have their name, address, and phone number right next to it. So, it can help you with that too and make it easy for people to contact and locate your business. Therefore, make sure to get your NAP citations update on your website and also ensure that this information matches up everywhere on the web.
#Get reviews
Customer reviews are anyway very valuable in digital marketing. And Google My Business reviews are said to be the second most important factors influencing SEO rankings of local businesses. Therefore, try to garner as much reviews you can for your business on GMB. Encourage your happy customers to leave review. And also make sure to add those reviews to your website.
#Do keyword research for local search
Keywords are the vital for search engine optimization and local SEO is not any different in that case. When you research keywords, you generally base it on the search terms used globally. However, when you want to optimize for local reach, you also need to research your keywords based on local search terms for your business. So, identify local search terms and use keywords accordingly.
#Create local content
Content and SEO are inseparable. SEO is impossible with content. And in that case too, local SEO is not any different. You need to create content for that too. So, focus on creating local content. Like instead of talking about just "digital agencies" or "digital agencies in Vancouver", you could get more locality specific like "digital agencies in West End". So, try to create local content based on your business's locality or that of where it provides services.
#Sort to local directories
Getting your business added to relevant business directories helps improve your SEO. For one, you get backlinks. Moreover, it helps improve your business's reach on the internet. Getting your business added to local directories can be really helpful in local SEO as well. This will help ensure that you appear on the list every time someone searches for local businesses around your area. And as Google loves consistency in information, make sure that your business information is consistent everywhere across the web—your GMB page, website, in directory listings, and so on.
#Optimize for mobile search
Well, having a mobile friendly presence has been an important factor of SEO for years now. However, it is all-the-more important since most local searches are done through mobile phone. So, make sure that your online presence is mobile friendly. There are the web development measures you can take to ensure your website is mobile friendly like using RWD, improving page speed and website loading, and so on.
Wrapping up
Digital marketing and optimizing for search engine is important for online businesses. However, as small a business largely based on their location, you should also optimize for local search. This will help you ensure that whenever someone searches for your business locally, you will appear in the results. And with the help of the tips given above, you can do just that and optimize for local search. This way, you will be able to enjoy increased traffic, better conversions rates, more sales, and many other benefits of local reach.
Hey there, if you found this article useful, don't forget to leave a comment. And for more, stick around!