Content marketing is crucial for every business with an online presence. And blogging being one of the central channels for content marketing becomes really important. It can help boost your SEO and digital marketing like nothing else. Therefore, many businesses attempt to blog, however, not all of them really succeed. So, in order to make sure that you get the most out of your blog, you need to optimize it accordingly. And that being said, today we are going to discuss 10 of the most useful blogging tips for online businesses. So, make sure to check them all out.
Due to multiple reasons, content marketing is really crucial for an online business these days. As digital marketing agencies in Toronto record, businesses that maintain a great blog enjoy great SEO and digital marketing returns. Thus, blogging can be really beneficial for your business.
So, how do you optimize it and ensure that you get the most out of it? That's just what the list of blogging tips given below can help you with.
10 blogging tips that can be really useful for a business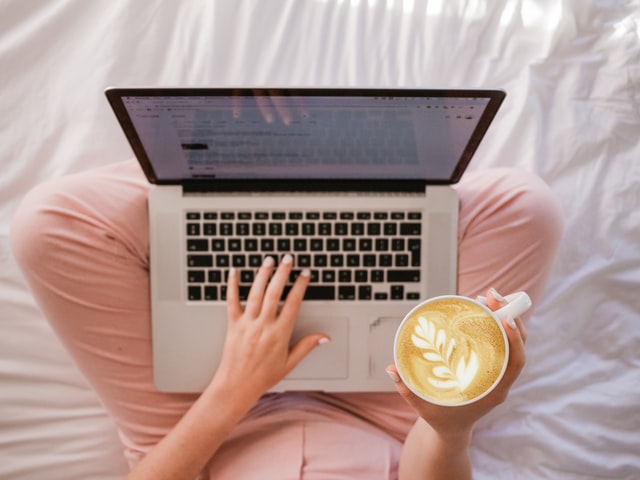 #1 Stick your niche
It can be really tempting to write about anything trending but don't give into such enticements. You need to make sure that what you write is relevant to your business's niche and provide value to your target market. Writing on trendy topics outside your niche may get you temporary search visibility and traffic but then you won't be able to convert that traffic. Therefore, your focus should be on establishing your expertise in your industry.
#2 Know your audience
Researching your audience can be quite taxing. However, it pays off really well. You need to understand your target market's pain points, preferences, likes, dislikes, needs, wants, and so on. This will allow you to come up with content ideas that will resonate best with them. As a result, they'd engage better with your content.
#3 As your audience for idea
Since we've talked about the need to understand your target audience in order to find out what sort of content will resonate the best with them—what can be better than asking the audience itself? So, interact with your audience on social media and ask them what sort of subjects they'd like you to blog about. This will help you up with a long list of useful content ideas that your audience finds relevant.
#4 Market your content
What would be the point of writing great content if no one reads it? Therefore, you need to market your blogs accordingly. Sharing them on social media or sending them as emails to your subscribers are two things that you should definitely do.
#5 Build an email list
Since we were just talking about sharing blogs as email blasts, building an email list can be really beneficial. It will help increase readers for your blogs. And doing so is quite simple! You just need to put a form on your website to collect emails.
#6 Focus on quality rather than quantity
A general myth is that creating more blogs or using a greater number of words will get you to rank better. But this is not entirely true. How many blog posts you make or how many words you use per blog eventually don't matter if the quality of your content is not up to the mark. So, make sure to prioritize the quality of your content.
#7 Invest in blogging
A common mistake that small businesses make is to take blogging too lightly. However, it is important to invest into it if you want to achieve your marketing and SEO goals with blogging. You need to dedicate both monetary and human resources into it. This explains why businesses that hire content marketing services from digital marketing agencies in Vancouver enjoy better blogging results.
#8 Add CTA
Another common mistake that businesses make is to not bother adding relevant CTA. What do you want to achieve with a blog? Do you want your audience to buy a particular product? Follow you on social media? Subscribe for your email? Depending on your objectives, you need to add CTA accordingly or else your audience won't take the actions you expect them to.
#9 Optimize for search engine
Search engine optimization is a big reason why a business should blog. However, it's surprising how many small businesses fail to optimize their blogs for search engine accordingly. So, make sure you are not committing the same mistake. Optimize your blog for search engines in following ways:
Research keywords and place them optimally in your content.
Don't forget to include internal links.
Include at least on outbound link.
Optimize your images.
Write a meta description
..and so on. Using SEO plugins like Yoast can be really helpful in this case.
#10 Be consistent
All your efforts, all the tips—everything will go in vain if you can't be consistent. Digital marketing agencies in Edmonton note that many small businesses don't succeed in blogging because they fail to stay consistent. So, make sure keep putting a consistent amount of resources in blogging if you want good results.
Final Word
Blogging can be really useful for a business to improve its SEO and digital marketing. And the tips given above can help you optimize your blogging strategy. It all comes down to find out what your audience likes and giving it to them in the form of great quality content while optimizing for SEO and building an email list. And yes, staying consistent throughout all this is really important. However, this can get a bit difficult for a small business with limited resources. And that's why smart businesses hire content marketing services from digital marketing agencies in Montreal.
To read more articles like this, keep in touch with us!