Instagram is one of the most used social media platforms. And thus, it holds great marketing potential which has been realized by many businesses over the years. Instagram marketing has immensely helped many small businesses improve. However, if you want to be able to enjoy all those marketing benefits, you need to know how to do it right. And that is just what we can help you with. So, read this article to learn about some of the most useful tips that can boost Instagram marketing.
Instagram is doubtlessly the hottest social platform for online businesses these days. And why not since Instagram marketing can be so advantageous for an online business. Digital marketing agency in Toronto has helped many small businesses over years to improve their brand awareness and recognition, lead generation, conversion rates, and so on. Therefore, if you know how to do it right, Instagram marketing can be super beneficial for you too. So, make sure to check out the list of amazing tips given below.
Amazing tip to boost Instagram marketing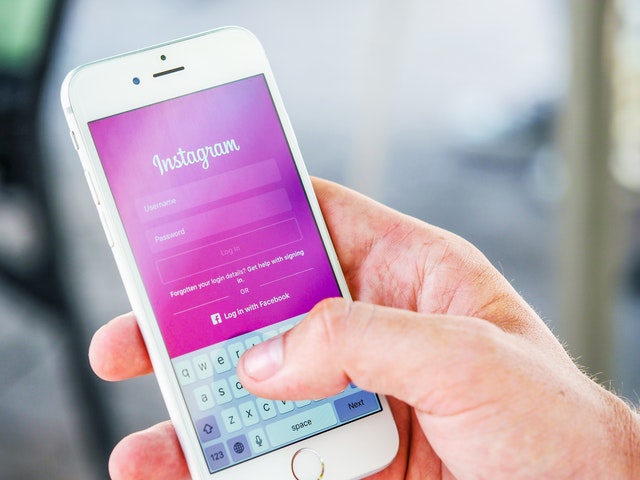 #Set proper goals
While this may sound like an obvious thing, it is surprising how many small businesses still fail to set proper Instagram marketing goals. And this is also very much possible that you are not doing it right. Lack of proper goals is a common reason why many IG marketing campaigns fail. Therefore, you need to make sure to set relevant, clear achievable, and measurable goals before beginning with Instagram marketing.
#Use a business profile
Are you still using personal account to promote your business on Instagram? If yes, then you need to fix it now. Using a business account has a number of benefits. You can add CTA buttons on your profile, set up an in-app shop, use "swipe up" option on stories, use Instagram analytics, and so on. Therefore, if you use a personal account, you won't be able to avail all these benefits and thus, you will not be able to market your brand effectively on Instagram.
#Optimize your profile
The sort of impression your Instagram profile leaves plays a great role in determining how (an whether or not) your audience engages with your business. Therefore, you need to make sure to leave a good one. And for that, optimizing your Instagram profile is crucial. So, make all important information related to your business available clearly on your profile. Also make sure that it is in consistency with your business information your website and other internet platforms.
Apart from that, you need to be very thoughtful with your profile picture and bio. In fact SMM professionals at digital marketing agency in Edmonton recommend using original image in for your profile picture that adequately represents your brand. You can use your own photo if you are a sole proprietor or the logo of your brand. As for the Instagram bio, make sure it adequately and clearly communicates what your business is about. Making it fun and witty will also be appreciated.
#Research your target audience
In order to be able to effectively engage your target audience with your content, you first need to understand them. You need to know their pain points, likes, dislikes, preferences, the sort of content they like to engage with, and so on. This will allow you to create such content that resonates the best with your target audience. And as a result, you will be able to earn better ROI on Instagram marketing.
#Make your content visually compelling
In order to boost Instagram marketing, it is absolutely imperative to create amazing visual content since it is a visual platform. Therefore, you need to make sure that there is no compromise with the quality of your visual content. And while it may sound intimidating, it is actually not much of a tough job when you get the hang of it. Thanks to apps like Canva that can help you create visually engaging and compelling content.
#Focus on videos
Video content is the most loved form of content on Instagram. This is all the more so the case since the introduction of Reels. People absolutely love engaging with Reels. But this doesn't mean IGTV is dead. There is still love for it as well. Thus, you need to create amazing video content to boost Instagram marketing.
#Be thoughtful with hastags
Using hashtags is important in order to get your posts discovered by the right audience on Instagram. And while it allows you to add upto 30 hashtags per post, it is best advised to use about 5 to 9 tags only. Also, make sure to be very thoughtful with your hashtags. They should be super relevant and specific to your niche. Moreover, make sure to steer clear of like-swapping or follow-swapping hashtags, e.g. #follow4followback, #like4like, etc.
Wrapping up
Social media marketing can be really beneficial for a business. And just like that, Instagram marketing can immensely help improve your business if you do it right. That is just what the list given above can help you with. So, make sure to check them all out and implement on your IG marketing campaigns. Or else, there is always the smart option of hiring a professional digital marketing agency in Vancouver that can take over all your marketing worries.
Looking for more on digital marketing? Then look here.