In order to effectively reach its target market on the internet, a business needs to optimize for the Google search engine. However, in order to improve their search engine ranking and visibility, many times small businesses end up doing something that leads to penalization of their website. And this make all their SEO efforts go in vain. So, you need to make sure that you are not making any such mistake. And that is just something this article can aid you with. Read on and learn about some of the most common factors why Google penalizes websites.
For an online business, it is crucial to optimize for Google in order to maintain great search visibility and reach its target audience effectively. However, digital marketing agencies in Edmonton found that for many businesses, search engine optimization goes in vain due to some commonly made amateur mistakes. This is why it is always best to hire professional SEO services.
So, as an online business, you'd want to make sure that you steer clear such SEO mistakes. And that is just what the list given below can help you with.
Common reasons why Google penalizes websites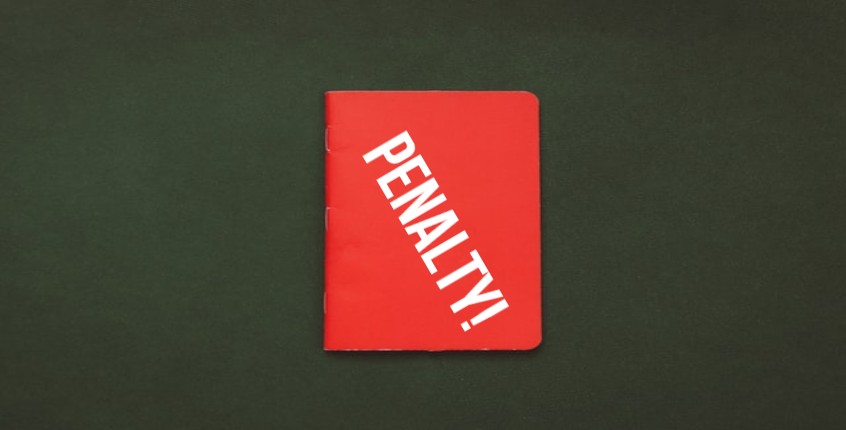 #Buying backlinks
Backlinks are essential for effective SEO. However, this leads many small businesses to commit the mistake of buying backlinks. Google is now smarter than ever and can easily spot if a website has bought backlinks. As a result, it may penalize your website and bring its search rankings down. So, make sure you don't indulge in such arrangements.
#Link exchange
This is another black-hat SEO practice that many small businesses engage in unknowingly and end up getting penalized by Google. Some websites would give backlinks to other websites in exchange of getting backlinks from them. However, when Google spots such exchange of links, it penalizes such websites. So, this is something you need to steer clear from.
#Keyword stuffing
Keywords have paramount importance in search engine optimization. Therefore, you need strategically place keywords in your website content. However, over-optimizing your content with keywords can lead to website penalization. Many small businesses make this mistake thinking the more keywords they add, the better they'd rank—while the case is opposite. Stuffing too much keywords is not going to get you ranked. Instead, you'd be penalized. So, make sure you don't stuff too much keywords in your content. Using SEO plugins like Yoast is highly advised. It can help you maintain the right amount of keywords in your content.
#Content duplication
Many small business website managers might copy-paste content from different websites in order to enrich content on their own sites. If you have done something like that, then there is no wonder why your website is being penalized. It may be an innocent mistake but for Google, content duplication is unforgivable. So, this is something you need to keep in mind.
#Internal 404 errors
Do you tend to your website content and weed out all problems and errors regularly? If not, then you might be having 404 errors with your website's internal links. Digital marketing agencies in Toronto found that many small businesses in the absence of professional web services tend to have 404 errors with their website's internal link. This can lead to penalization for the simple reason that visitors on your website are not able to follow your links and find the desired information. Hence, this is something you need to take care of.
#Overusing anchor text
Earlier, SEOs would focus on linking certain keywords in order to reinforce their authority. However, this SEO tactic became useless since Penguin update in 2012. In fact now, this can lead to your site getting penalized. So, make sure to avoid use of over-use of anchor text linking. Such forced and unnatural keyword links can bring down your site's Google rankings.
#Website time-out
Another possible reason why Google may penalize your website is because it keeps timing out. You must know how frustrating it can get for your visitors. And thus, Google doesn't want to send visitors to such a website. Therefore, it'd rather de-index your website. And this is another common factor why Google penalizes websites.
Final Word
One of the things that are greatly dreaded in the world of SEO is getting your website penalized. It can put all your search engine optimization efforts in vain. Therefore, you need to ensure that you steer clear from making any such mistake that can get your website penalized. And that is just what the list given above can help you with. However, this list is not absolute and it only lists some of the common factors that can possibly lead Google to penalize your website. In any case, you can always hire professional SEO services from digital marketing agencies in Montreal and keep your website ranking well.
For more on SEO and digital marketing, keep checking our blogs!