Search engine optimization is really important for a business in order to be able to reach its target market on the internet. But a common mistake that many small businesses make is to have a general approach at SEO instead of a targeted one. They try to optimize their business for global reach instead of local reach. Why do I say it is a mistake to not focus on local reach? And how can optimizing for local search help your business? I'm going to answer all these questions in this article. So, read on and learn about some of the best local SEO that make it worth it.
Optimizing for great search engine rankings and visibility is crucial in order to ensure that you reach your target market effectively on the internet. However, when we think of SEO, we think more about the global aspect of it rather than local. But the fact as SEO professionals at Edmonton digital marketing agency suggest, most business searches have a local intent. Therefore, local search engine optimization has a lot of potential and can be highly beneficial for your small business.
But before getting to its benefits, let's talk a little about what local SEO is.
What is local SEO?
General search engine optimization is focused on getting your website ranked for niche-specific queries. On the other hand, along with niche-specific queries, local SEO also focuses on getting your website ranked for particular regions where your business operates. In its technicalities, it is mostly same as general SEO but there is a difference in the way it is approached. You need backlinks all the same but from local authorities. And you'd need keywords all the same but they'd be more focused on local search terms.
As SEO experts at digital marketing agency in Toronto tell, in most cases, it is better for small businesses to optimize for local search rather than global. Why is that so? What makes local SEO worth it? Check out the points given below and find out.
Local SEO benefits for small businesses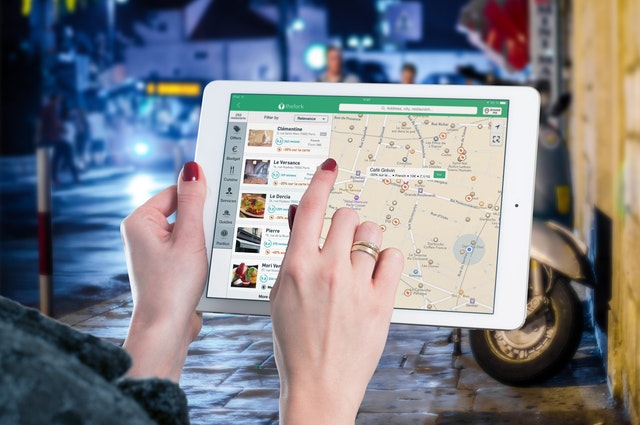 #Appear on Google Local 3 Pack
Have you noticed that box thing on the top of the SERP that contains three business results along with important details like phone numbers, address, location, etc.? Well, that's the Google Local 3 Pack where Google displays the local businesses that it deems are the best suited options in the concerned locality or regions based on what you are searching for. And businesses that appear on Google Local 3 Pack typically enjoy great click through rates, web and in-store traffic, higher conversion rates, and so on. This is just where you can get your business with local SEO.
#Lesser competitors
In general SEO, you are competing with global businesses in your niche which is quite pointless when you are not even servicing globally. Not to mention the greater the number of competitors, the harder it would be for you to rank. This is another reason why small businesses should try to rank for local search.
#Get in-store traffic
Local SEO can not only help improve your web traffic but can also improve your in-store traffic. This is why it is so effective even for small businesses that don't necessarily operate online. Digital marketing agency in Montreal has helped many small businesses over the past years to improve their offline traffic as well with local SEO services.
#Increase conversion rates
It's been found that business related searches made with local intent often quickly translate into conversions. Not to mention how people like to research those small and local businesses before engaging with them. If you are a restaurant owner, someone might be looking for restaurant in your locality and local SEO can help you reach them. So, this is another key reason what makes local SEO worth it.
#Mobile SEO benefits
Local business related searches are generally made using mobile phones. Therefore, optimizing your website for local search can also help you improve your business's mobile search visibility. And this is another one of the many local SEO benefits that make it worth it.
Bottom line
Local search engine optimization can be really beneficial for a small, location based business. It can help improve your search ranking and visibility, appear on Google local 3 pack, beat SEO competition, get more inbound traffic and offline traffic, improve mobile SEO, and so much more. So, it's time to go local! Hire reliable SEO services now.
Want to expand your knowledge about SEO and various forms of online marketing? Then make sure to stay in touch with us!