Webinars have gained great significance in the online world since the last year. More and more businesses are now conducting webinars for all the marketing benefits it has to offer. Are you too planning to organize a webinar? Not sure how to plan a webinar sucessfully? Then this article can come in really handy. So, read on for some useful tips on conducting a successful webinar.
Since the last year when months-long lockdowns across the globe made it impossible for businesses to organize events like seminars, webinars became really trend. However, looking at is as just a passing trend would be a mistake since even months after lockdowns are lifted in most the places, webinars continue to be held. In fact, digital marketing agencies in Edmonton helped many businesses since last year in organizing a hit webinar.
So, you are too planning to conduct a webinar? Then check out the list below for some very useful tips.
Ways to plan a successful webinar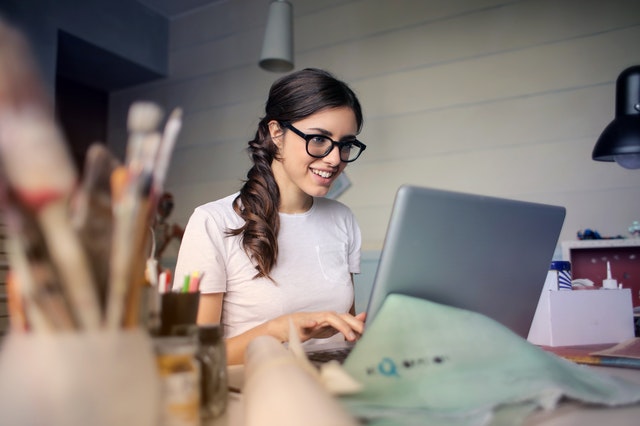 #Make sure you do need a webinar
Before we get onto how you can organize a successful webinar, you should first take a moment and seriously consider if you really need it or not. A webinar can be a great outreach tool but there is a limitation to it when it comes to what type of topics you can cover in a webinar. For one, most audience starts losing interest in less than two hours. So, you cannot take up a very long or deep topic. You need to make sure that conducting a webinar respects both your goals and the needs of your audience.
#Define the webinar's format
A webinar can have different formats. It could be a single person speaking and explaining everything, like a lecture or a work shop. Or else, it could be in an interview format where the interviewer asks the interviewee questions in a strategic manner that it helps demonstrate the subject matter of the webinar. It could also be a moderated discussion panel where there are multiple people on the line at the same time and the moderator facilitates the discussion. Or else, it could also be interactive where there are active participation and inputs from the audience. Figure out what type of format work the best with your subject
#Get your speakers and support team sorted
When you organize a webinar, you are going to need speakers and a support team as well. So, based on the agenda of your seminar, reach out to experts and specialists within your industry. Makes sure you pitch them properly. You need to be very clear about communicating your expectations from them and how you are going to compensate them. Moreover, you need to be very careful about who you choose as a speaker because she/he is going to be the face of your webinar. And as for the support team, you need to hire some tech specialists. Their work in a webinar is to make sure that everything is coordinated well and goes smoothly. Make sure to have a specific team dedicated to it with their roles clearly assigned.
#Make engaging visuals
In webinars, visuals play a very great role. Digital marketing agencies in Vancouver found that webinars with poor or plain visuals don't generally turn out well. Therefore, this is something you need to give due focus to. So, make sure to work on the visuals of your webinar. And that is mainly dependent on your presentations. So, you need to make visually engaging presentation for your webinar. Use less text and more visuals.
#Carefully decide on a webinar tool
There are a number of online conference tools available in the market. Some are free, others cost money. In some cases, you might just be able to do fine with a free tools, in other cases, you might need to make sure monetary investment. It is crucial to be very careful and thoughtful with your choice of webinar tool as it can make or break your event. Your selection of webinar tool will mostly depend on:
The number of people
Cost involved
Features required
Handling of audio
If you want webinar recording for later viewing
So, make sure to list out all your requirements clearly before you find the right tool.
#Run a practice session
Running a practice session for your webinar before the actual day of the event can be really helpful. Despite of doing your best, there are some glitches you can't foresee. But scheduling a practice session will help you make sure that everything goes smoothly on the final day. Make sure test all the features of your webinar tool and of all your equipment. Also review your agenda and the format of your webinar.
#Promote your webinar well
All your efforts at planning an awesome webinar will go in vain if you don't get a good audience turn out. Therefore, make sure to promote your webinar well. Invest in paid ads. Promote on social media. Sort to influencer marketing.  Make sure to begin early so you have enough time to promote your webinar. Also, you should make sure to follow up with those who register for your webinar. Or else, to simplify things, you can hire the services of digital marketing agencies in Toronto to promote your webinar.
Final Word
If done right, conducting a webinar can be really beneficial for a business. It can have a lot of digital marketing benefits. However, you need to make sure that you do everything right. And the list of tips given above can help you do just that. Make sure to keep all these things in mind. And in order to make sure that you get a great audience turnout and host an awesome webinar, it's best to hire digital marketing agencies in Montreal.
For more on digital marketing, stay in tune with us!