With digitalization swaying every field rapidly, business is no exception. Hence, this calls for a greater need for digital marketing. To go for a professional agency or do it yourself—is a question that many businesses struggle with. Well, for the short answer, the former would be the right choice. Not convinced how is it better to hire a digital marketing agency than to do it yourself? Then reading this article will help you understand that.
The online market is expanding like anything. While it has been the case for quite some years now, the events of 2020 accelerated it even more. With the physical marketplace shrinking, there is a greater than ever need for digital marketing.
Now with this established that digital marketing is crucial, the question that many business owners are left with is—is it better to hire a digital marketing agency or to do it yourself?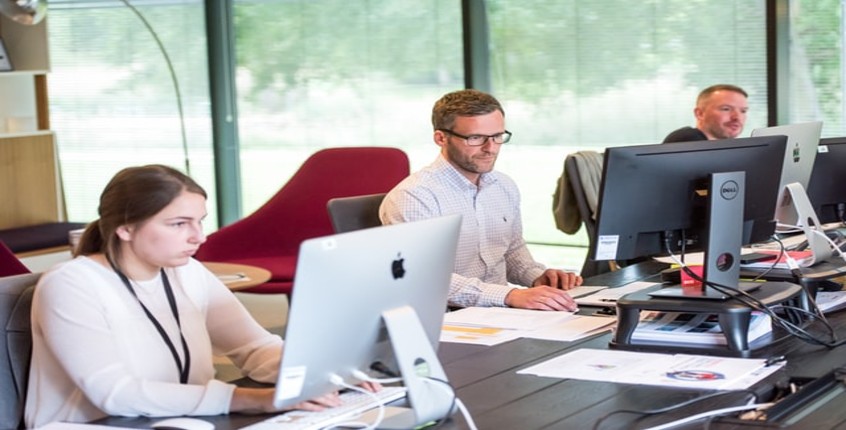 Well, it's always better to hire a professional agency for it. Why? Find the answer below.
Key reasons why it is better to hire a digital marketing agency
#Digital marketing is much layered
If you think digital marketing just implies setting up a website, blog or social media accounts, then you're mistaken. There is a lot more to it. To count only broadly, there is content marketing, search engine optimization, email marketing, influencer marketing, paid advertisements, and social media marketing, and so on—all of these intertwined and each very diverse itself. Moreover, when you are marketing a website, web development is another inseparable part of it. There's just a lot. Hence, someone who is not familiar with its layers and nuances can't do effective digital marketing. And this is something professionals are for. So, you really want your marketing program to be effective, it is imperative to hire a professional agency.
#Focus better on core business
As you'd understand by now, online marketing is a taxing task that demands time, effort, and other resources. So, if you plan to do it yourself, you will inevitably end up compromising time and attention on core business activities. All this while due to lack of expertise you will manage to get mediocre marketing returns at best. As a result, your business will suffer. Therefore, you should focus on your core business while leaving marketing worries for professional digital agencies.
#Avail professional service
Since digital marketing agencies, for the reason of being so, have expert marketers, they will be able to provide you a professional level of service. For one, the digital marketing and SEO services that we list have some of the best and highly qualified marketing teams. Your marketing projects will be taken care of by professionals who are not only extremely learned but also have strong experience in the field. And this is how these digital agencies in Toronto provide unparalleled services.
#Get an edge in competition
As hiring a digital agency to take care of your marketing requirements will improve your marketing by leaps and bounds, it will eventually give you an edge in competition. The digital marketing space is highly competitive. Smart businesses understand this and hence they invest in hiring such services. Hence, hiring professional marketing services is imperative if you want to beat the competition. Not to mention how you will simply get an upper-hand on those competitors who don't outsource marketing services.
#Cut cost on marketing
Yes, unlike the general myth goes, outsourcing digital marketing services actually help cut cost. Think about it like this. You own a show manufacturing business so you'd know how to produce most with the least. As a manufacturer, you'd know how to squeeze out of every penny spent in production. Not to mention how economy of scale comes into play. While marketing is one of the tasks in your business, it is the very business of the digital marketing agencies. Hence, they know how to get the most of each penny spent which will help you get a great value for your money.
#Get (almost free) access to the latest technology
Marketing agencies listed by us make use of first-rate software technologies with constant up-gradation to give their clients nothing less than the best services. So, when you sign up for such services, you will automatically get access to latest marketing technologies for typically no additional fees.
#Improve conversion rate
Apparently, as you will be focusing on your core business better while professionals will be taking care of your marketing requirements, you will be able to improve conversion. Let digital marketing agencies bring you new customers while you solely focus on giving them the best of your business.
#Better profit-making
Profit is the gap between money spent and earned in a business. You will be reducing cost by hiring marketing services while focusing better on revenue-generating areas. Hence, this will eventually help you make more profit.
Final Word
The digital market is rapidly evolving, getting more and more competitive. From content marketing to SM marketing, email marketing. PPC and whatnot—there is a lot! Hence, In order to survive and grow under such circumstances, it is important to have an equally competitive marketing program at work. And doing this is virtually impossible without the aid of professional digital agencies. Therefore, outsourcing such services is always a better option. So, hire the best marketing and SEO services now!