If you have a website then it must have an "About Us" page. About Us page is an important feature of a website. But the thing here is whether your "About Us" page is strong enough to leave a good stellar first impression. Does it give away information about your business like, what you do, who you deals with and how are you different from the rest effectively? If yes, great. And if no then you need to re-check and re-build your page. In this article, i am going to talk about some dos and don'ts of writing a winning About Us Page.
Let's jump right in
First of all let's see what About Us page is all about
If you think About Us page is about you then you are wrong. About Us page is not about you it is about your target audience and how your brand will help them overcome their problems and accomplish their goals. People care less about the achievements and accolades you mention on your page and more about whether your brand's vision and values align with theirs, how you will try to fulfill their needs and how you have done that in the past.
Dos and Don'ts of writing About Us Page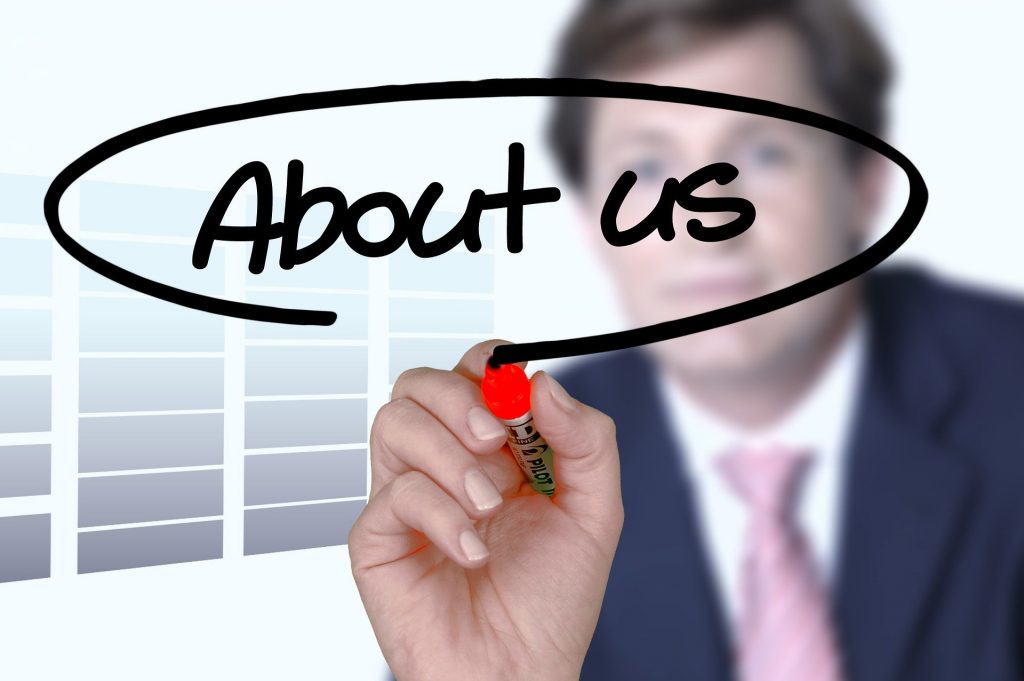 Writing about yourself can be very difficult because you can cross the line anytime by praising yourself more than needed and more than appropriate. The balance between talking about yourself and talking about how your audience will benefit from your services need to be maintained at all cost.
Now, let's take a look at some dos and don'ts of writing a winning About Us Page
✅ Research target audience
This is generally the first step of every marketing strategy. Without knowing your target audience how you will write something that engages your audience. Without a proper audience research you will be just making wild guesses about your audience and you may possibly miss the mark.
What you should do?
You need to do a research on what your audience is looking for
what solutions they tried
whether they worked or not if not then what could be the reason
how you can fix that reason in your solution.
These things need to be cleared about your audience before you actually start the writing process. You can conduct surveys to find the out answer to these questions.
✅ Share your company values
Audience is looking for values. They are more interested in knowing your company culture and how you serve your customers. Companies are getting more and more involved in diversity and inclusion initiatives. And customers are getting involved in knowing how your brand shows commitment to ethical business practices. Hence, your About Us page should represent the values your company believes in, how you serve your customers etc.
What to include?
Business mission statement
Diversity and inclusion statement
Customer support policy
Environmental statement
Collaborating organizations
You have to utilize this page to send the message on what your brand stands for, highlight company values and how your business is ethical and inclusive.
❎ Avoid putting too much content
Your About Us page should not look like an essay about the history of your industry because nobody is interested in it. Audience will just scan the web page to find the most relevant information. So if you overflow your about us page with too much content audience will not show interest in reading such a large piece of content. Hence, make sure that you keep the content limited that should contain the key takeaways about your brand and focus more on addressing problems and solution for audience.
Read also: Promote your content using these simple tips
❎ Do not babble on your past
It is important to mention few details about your past but babbling on too much can annoy your audience. Your target audience is not interested in knowing about your past. They care less about your history and more about how you are moving forward. They are more interested in knowing your brand values, how you work with your clients, how your relationship is with your existing clients. All these things need to be mentioned. Backstory should be mentioned in very brief.
❎ Don't focus on features
Features of your products or services belong to the services page. Hence, it does not need to be featured on the About us page. About us page is about the benefits of what you offer and how they can improve your customer's lives. It should be dedicated to audience and their needs and preferences.
✅ Hire professional agency
You may have an in-house content writing team but they might not have the experience to write an impeccable About Us Page. Hence, you can hire a professional Digital Marketing agency in Singapore for that. Professional marketers and content writers have more experience and knowledge of the market research and they can craft a brand narrative that will connect to your audience effectively. They have a broader view of your brand and can bring all the important information in order to write a winning About Us page copy.
❎ Don't overlook User Experience
Besides writing a tremendous About us page copy, the look of it also matters a lot. Content along with a great user experience your page provides will be the best way forward. It's loading speed, navigation and accessibility is very important to maintain at perfect level.
If you want your page to give an amazing user experience then you need to
have a clear and appealing headline
content should be well organized in sections
Include images
add clear and compelling Call to Action
page should be well-optimized for mobile and loads quickly.
Wrapping it up
About Us Page is a critical page of any website. A website is incomplete without it because it introduces your brand to the audience. By putting the above tips in action you can write an impeccable About Us Page for your brand.
For more informative and interesting article, just get in touch with us.