Ok, you have built a compelling and an attractive website. You have spent a lot of time designing your website. You have added an attractive theme, eye-catching images, and finally created a compelling copy.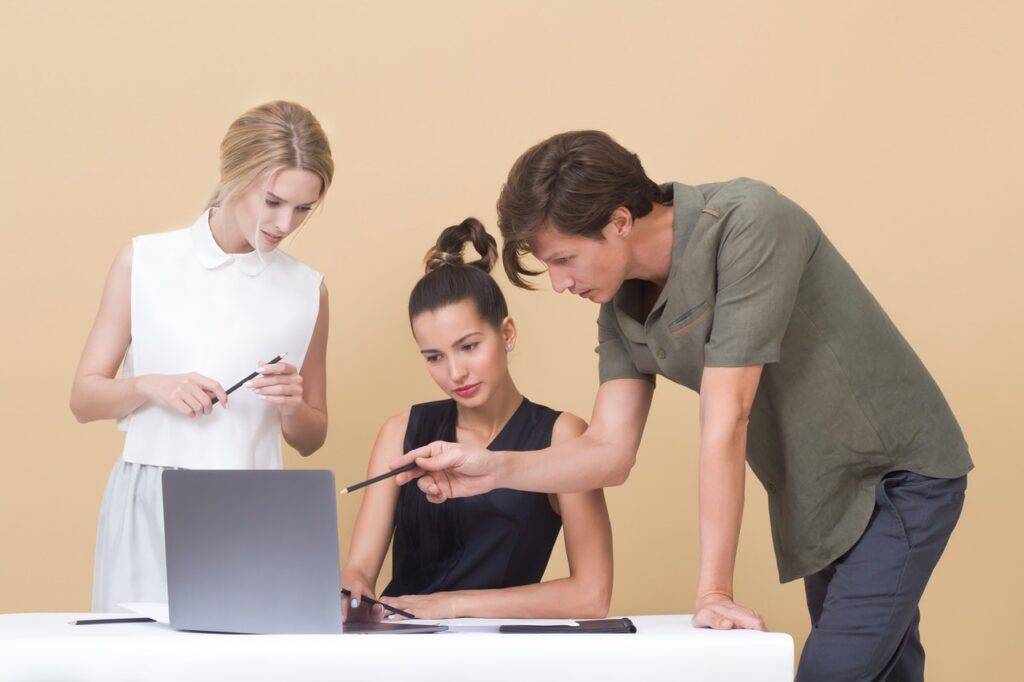 You love your site, right.
Do your visitors love it too?
Are they visiting your website? Are you getting enough quality traffic to the site?
No. Why? What could be the reason behind this? The reason could be which you might have not paid attention to. And you know what that reason is? Web design mistake. Yes folks, you create websites but end up making mistakes which you aren't aware of.
So, this article brings you a list of common web design mistakes which you should avoid making at any cost. Are you ready to learn them? If yes, let's get started.
Most common web design mistakes, you should avoid making
✘ Poor web design and layout
Running a website means you want visitors to take specific action on your website, right. For this your website should functional in that way only. If you're getting visitors but none of them taking any action then you should look at how you design and layout elements. If your menu layout doesn't make any sense then it might be confusing your visitors as well. If your website doesn't fulfill their, they have more options to go with.
✘ Problem with font size, style, and color
Another mistake webmasters make in font size, style, and choice of color included in the website. You don't know but sometimes visitors aren't able to read your blog's text or your website navigation menu, this becomes a problem. You may not know but color plays a big role in overall website performance. You have to use best color to maximize the readability of your blog so that readers make less effort and easily get most information. Also, pay attention how text appears in mobile devices. You have to provide better experience to mobile users as well.
✘ Missing call to action
Ok so you're getting enough amount of traffic to your website but none of them is converting or taking any action. Why? It is because you're missing call to action buttons. Call to action button helps users take action on your website for example downloading any ebook, newsletter, sign up a form, and purchase a product. So, if you want traffic plus conversion make sure to implement call to action buttons to your website. In marketing, this process is called conversion marketing. Here are some examples of call to action buttons:
Get in touch
Contact us today
Sign up our newsletter
Subscribe our blog
And many more you can add in the list.
✘ No proper integration of SEO
Your website is incomplete without integration of SEO, just mind it. You want to treat problem you're facing on your website, right. SEO is the solution. Guys, SEO and diagnostic tools are best way to tell the problem indie your website. Optimization of site helps you rank higher on search engine results page. SEO helps you get better visibility, traffic, and high ranking of the site on Google's SERP. You can also hire SEO services from a renowned agency.
✘ Your website is too confusing
Another major problem visitors face when they visit your website is confusion. Yes guys, the confused site is one that features a variety of typeface, images, themes, layouts, color palettes which don't relate to each other. Well, this happens for many reasons. For example, you don't know the idea of your brand image; you easily fall in trap of a lot of design templates, and much more. So, make sure to choose one design, one theme, one logo, one template, for your website.
✘ Website takes a lot of time to load
Next web design mistake occurs when your website takes longer time while loading. Just check your website speed. If your site is taking more than 3 seconds to load, you need to change your web design elements again. Don't forget that the faster your website loads, the better experience visitors enjoy here. To check the speed of your website, use Google'sPageSpeed Insight tool. Let me also tell you that Google prefers priority to those websites that load within 2-3 seconds.
Final overview
Finally, you have come to the end of this article. I hope you have now understood about the common web design mistakes you unknowingly make. If you found these issues similar to your website, make sure to correct them right away. Just avoid making these mistakes and you'll get to see fruitful results to your website. Moreover, you can always take help of a professional who can help you solve these problems you're facing in your website.
Also, if you got similar queries to solve, just get in touch with us.