What keeps any marketer or rather say digital marketer stay behind in the competition? Now this question will have different answers from different people. Some will say poor strategy, poor business performance, and others may say lack of resources. Well, these reasons are quite genuine but aren't the exact ones for this question.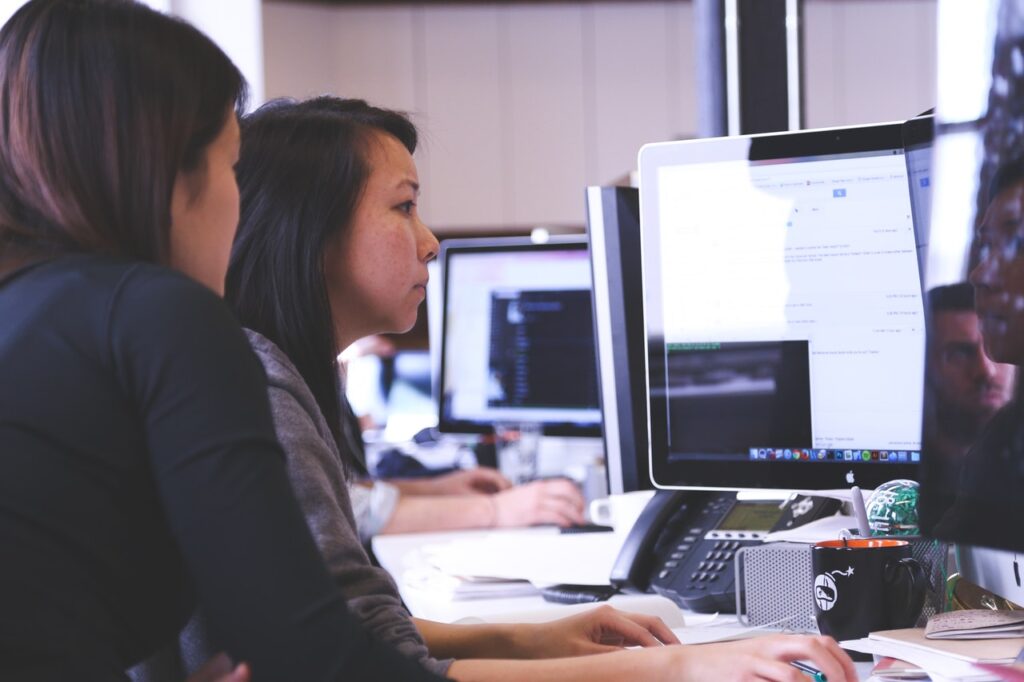 What could be the other reason for this? Let me tell you that there are some myths that keep digital marketers behind in this competitive landscape. Yes, some myths have surrounded digital marketing that holds marketers back in this platform. And the fact is some marketers are blindly following myths that slow down the performance of their business. Do you want to know what digital marketing myths are that holding marketers back in this industry? If yes, keep on reading this article. Here you'll get to know the myths that you must stop following.
So, let's start and talk about the myths.
These digital marketing myths you must stop following right away
* A well-designed & pretty website is all you need
There is no doubt when you enter into digital marketing, you obviously will need a website to showcase your products and services. You need a proper website template and design that will provide a better user experience. Having a proper website requires an investment but it doesn't mean to keep on investing a huge amount. As per Forbes's study, having a bad website is likely worse than having no website at all. Some people actually delete their website or think of spending too much on it, but before you do so, just consider what your site needs and required. This way you'll be able to know what parts of your site require optimizing.
* Blog posting is a waste of time
Do you also think so? Well, content marketing is one of the most powerful parts of digital marketing. Without producing content, how will you inform your audience about your brands, products, and services? You must always remember that content is king. And writing SEO-friendly content will always help you fetch more audience to your site. But what actually happens is that marketers avoid producing unique, engaging, informative, and relevant content. They just use the article spinner tool and post the content after spinning well this is actually a wrong and bad approach. If you think you can't produce SEO-friendly content then outsource content marketing services.
* Negative comments will negatively impact the business
Well, this is true that negative comments are quite dangerous for any marketer. No one will bear to see bad comments to the site, no matter what. To tackle this problem, some marketers hide bad comments, some choose to block and some rightly ignore. But this is not at all the right approach. Rather than hiding, blocking, or ignoring bad comments, make sure you politely reply back to those comments and ask for the inconvenience they are facing due to your products. The politely you listen to your users, the good rapport you'll end up building with them.
* Business must have social presence on every platform
This is true that social media is an important part of every business to make a huge presence in the digital market worldwide. But it doesn't mean that you should have a presence on every social media platform. Some marketers follow this approach that having an account on every social media platform is necessary but the reality is – posting content on social media is a waste of time. Just focus on operating 2-3 platforms that will have you expand your products to a large audience. For example, Facebook and Instagram are the giants in the social media realm so post on these two platforms only.
* No use of online reviews
Do you also think that way? Do you think online reviews are of no use or not worthy? If you think so then you're really behind in the market. Let me tell you that today 95% of people first look at online reviews then make a purchase. People actually trust online reviews of other customers to make any purchasing decision. So, make sure you have plenty of your customers' comments on your site. It will help you attract a lot of customers.
Final words
After reading this article, I hope now you have a good idea of what myths you have been following till now in digital marketing. Following the above myths will not help you stay competitive in this sector so make sure you stop following them right away. Moreover, there are lots of myths out there you will encounter, but above mentioned are basic ones that every marketer unknowingly follows. Don't make this mistake. Also, you can get in touch with us if you have any queries to solve.