Becoming a digital marketing expert is a dream of many. Do you also have the same dream to become a digital marketing expert? If yes, then making your dream come true isn't a cumbersome task. Well, digital marketing field requires a great and deep understanding of digital marketing tools, tactics, strategies, and the plan that works best.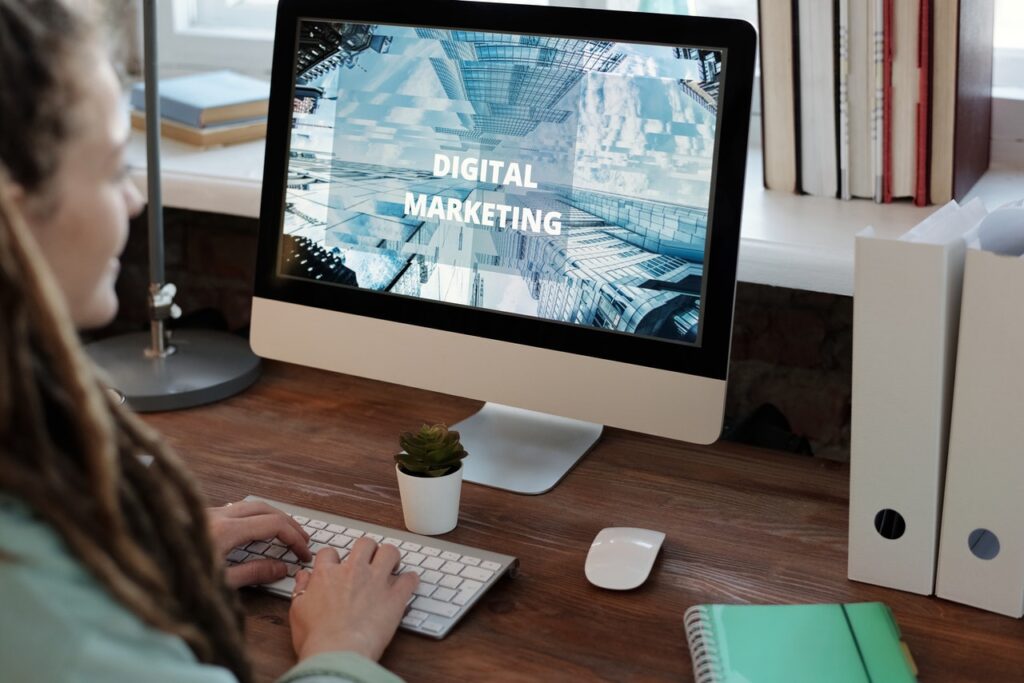 Still, the question arises whether you need degree or diploma to become a digital marketing expert? No guys, you just need certain set of skills to master over digital marketing. Again question comes, what these skills are? To answer this question, we have brought this article to you.
This article will talk about steps that are required to become a digital marketing expert. Let's get started.
Simple steps to follow to become a digital marketing expert
This step by step learning process will help you become a digital marketing expert. Make sure to read every step thoroughly.
Step 1: Read digital marketing blogs and articles
To become a digital marketing expert, it's important to know everything about it completely. Let me tell you that the journey of every marketer starts from this only. Understanding the concept of digital marketing is important. So, there are many blogs & tutorials available online that will help you learn the concept faster. Well, you can watch YouTube videos and tutorial, which is a good starting point.
Step 2: Search a topic you want to work on
After understanding the concept of digital marketing, I hope you know that content and SEO are main pillars of digital marketing. So, make a list of topics or articles, you want to work or write about to target your audience. Make sure you only produce SEO-friendly content. Also, focus on keywords that have high search volume and try to write articles on them. This is the nicest way to get organic traffic to your website.
Step 3: Now set up a blog or website
Website is an asset of your digital marketing business. It is like a door to enter your house. So, make sure your blog name is unique, eye-catching, and different from others. In the starting, install a free theme of your choice. The theme should be responsive and mobile-optimized. Install a theme that is fast loading, reliable, responsive, and affordable.
Step 4: Create XML sitemap of your website
After a website creation, don't forget to create a XML sitemap for submitting your website for Google crawling. Sitemap helps Google bots to read your website and submit to Google Search Console. It can kill the energy of a marketer when he does it manually therefore add a plugin that will automatically updates a sitemap whenever new content is added on the website and adds it to the sitemap.
Step 5: Submit your website to Google Search Console
After creating XML sitemap, it's time to submit your website to Google Search Console for Google crawling. The beautiful thing about GSC is that webmaster tools will help you submit your sitemap on Google. Additionally, Google bots crawl your website via sitemap and index your pages in Google searches.
Step 6: Setting up Google Analytics
After setting up website and publishing few content on it, you will definitely want to see what's happening in your site. Or don't you? This happens when you set up Google Analytics accounts on your website. After installing Google Analytics, you receive a tracking code on your website that will help you see how much traffic, visibility, and click through rate you're getting on your site.
Step 7: Share your content on multiple channels
Once you're done with publishing content on website, don't stop there! Always try to share your articles on different social media sites like Facebook Instagram, Twitter, LinkedIn, and many others. Sharing content helps you get more visibility, traffic, and conversion to your website. It is called content promotion. So, always share your content after publishing.
Step 8: Invest in paid ads
Paid ads help you get what non-paid ads don't. With paid ads, you get more traffic, visibility, and clicks on your website. There are various types of paid ads available in the market such as PPC ads, social media ads, Google ads, Bing ads, and many others. So, if you quickly want results then invest in paid ads.
The final words
Now you have read this article, I hope you understood how you can become a digital marketing expert. Well, it is neither a cakewalk process not a herculean task to become an expert in digital marketing. All you have to do is follow the steps that you read in this article. With these steps, you will surely become a successful digital marketing expert.
If you have any question or query to ask, just get in touch with us. We'll provide you valuable solutions.