Instagram is, undeniably one of the best platform to promote a business. But did you know that you can gain website traffic from Instagram? If not, then just continue reading this article as I am going to mention such seven tips that you can follow in order to gain organic traffic from Instagram.
Let's jump right in
7 tips to gain traffic from Instagram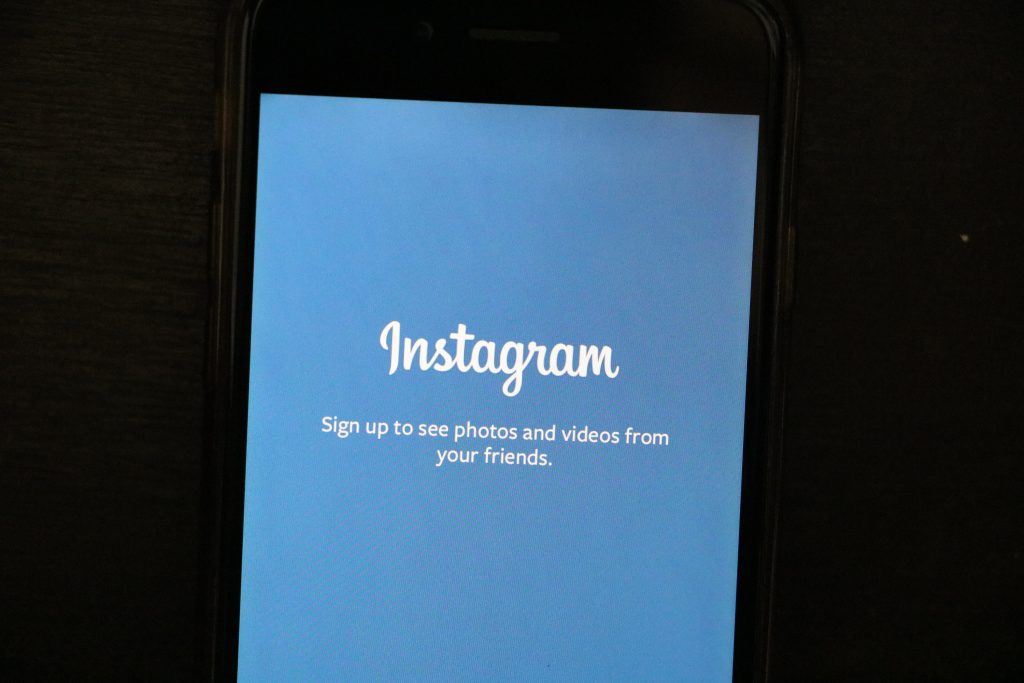 Here are listed 7 tips which you can follow to gain traffic from Instagram organically.
1. Collaborate with Instagram influencers
This is fairly a new method of Digital Marketing which is getting popular day by day. Influencer marketing, as it is called, is the strategy where business collaborate with social media influencers to promote their brand and its products. Hence, this is a also a great way to gain traffic. You can collaborate with influencers whose audiences are in alignment with your industry and its products, it will amplify your brand awareness. You have to work out a way where they agrees with you to use effective Call to Actions that will send their followers to your website which will earn you organic traffic.
2. Modify your Bio link
When you created your Instagram account, then you must have added a link to your site in your profile's bio. but if you want to gain traffic through this bio link you have to modify your 'bio-link' tactic. How? By updating the link once in a while. For instance, if you have a launched a new campaign page or you launched a new collection you can add the link to that specific page in your bio.
Then how would you draw the attention of the people to the link? By adding strategic Call to Action in post captions that explain the relevance of the link. For instance, "read the full story in link in our bio" , "to check offer details click link in our bio" or "for more information click the link in our bio". this will increase the click on link in your bio and eventually your site will gain organic traffic.
3. Link IGTV posts
IGTV is the platform where you can upload videos. And this gives you the opportunity to add your site link in the description of the IGTV posts. But for that to happen, followers have to tap on the post title. To make sure that the user tap on the post title, you have to encourage the users to open your video description by adding a Call to Action in the title of the IGTV or you can also tell your users about the link during the video itself.
4. Use Instagram stories to promote link
Instagram stories is another great place where you can insert link to your website. You can add a link of your site to Instagram stories that will send the users to your site increasing the organic traffic of your site. Since the link is in the post you have to encourage the users to see the post. For that you can add "see more" text at the base of a linked story or you can use the "swipe up" Call to Action stickers. Make sure the base of the frame is clear so that "see more" text is easily visible to the users.    
5. Use Instagram shopping to feature products
Instagram shopping gives you the opportunity to create an online store by tagging your products to the posts. You can tag up to 5 products in standard posts or videos, one product as Instagram stickers in the stories. Your tagged product range will be shown in the shopping tab on your profile. Users will go to your website by clicking on the product tag. This is the best method to promote your products organically on Instagram.
But there are certain parameters that you must meet in order to use this features viz, you have to meet Instagram eligibility criteria, you need to connect to a Facebook catalog, you have to sign up in Instagram with your business profile and not personal profile.
6. DM links to your users
DM or Direct message is the best way to send the links directly to your audience. You can start the conversation with your followers in DMs. Or you can start by sending a welcome message or you can ask them a relevant question about your product or you can ask them their expectations from your business and its products. You can add the links of your site and different pages in the messages.
It is not possible to type out messages separately for each users. So you can set up quick replies which are previously typed messages which you can instantly send to the user so that you don't have to type the same message over and over. It is important to monitor the inbox on a daily basis, to catch up and follow up with the replies. It will help you to build a deeper personal connection with the followers.
7. Use Instagram stories Highlights
Instagram stories are visible for 24 hours only, hence to make a consistent flow of traffic to your website you can use Instagram stories highlights. Using this feature you can group the stories and can permanently feature them on your profile. But that does not mean you can put every story on highlight. Group together the evergreen stories that you would like people to see more. Or you can use single story highlight as navigation to the main categories of your website. This will send the users to your website increasing the organic traffic of your site.
Summing up
Social media platforms have evolved so much like few years ago nobody could have imagined that they can be used for promotion of business. And here we are. Hence, the above mentioned tips can be very useful to gain traffic from Instagram. So if you are struggling with getting organic traffic to your site utilize Instagram.
Just get in touch for more informative and interesting articles like this.