Do you wish to make money online without any investment? Then Affiliate Marketing is perfect for you.
I know it is hard to believe that money can be earned without any investment. Well, it is possible now, thanks to Affiliate Marketing. Now you must be wondering what the hell is this Affiliate Marketing and how you can make money from it? Don't worry I will be clearing all of your doubts in this article so just bear with me till the very end.
Online marketing platform is full of ways by which you can make money. One such way is Affiliate Marketing. If you get the knowledge about it then you can actually earn a good amount of money from it. So, how you can begin your journey with Affiliate Marketing. Before getting into that let's go through the basics first. Let's see what is Affiliate Marketing
What is Affiliate Marketing?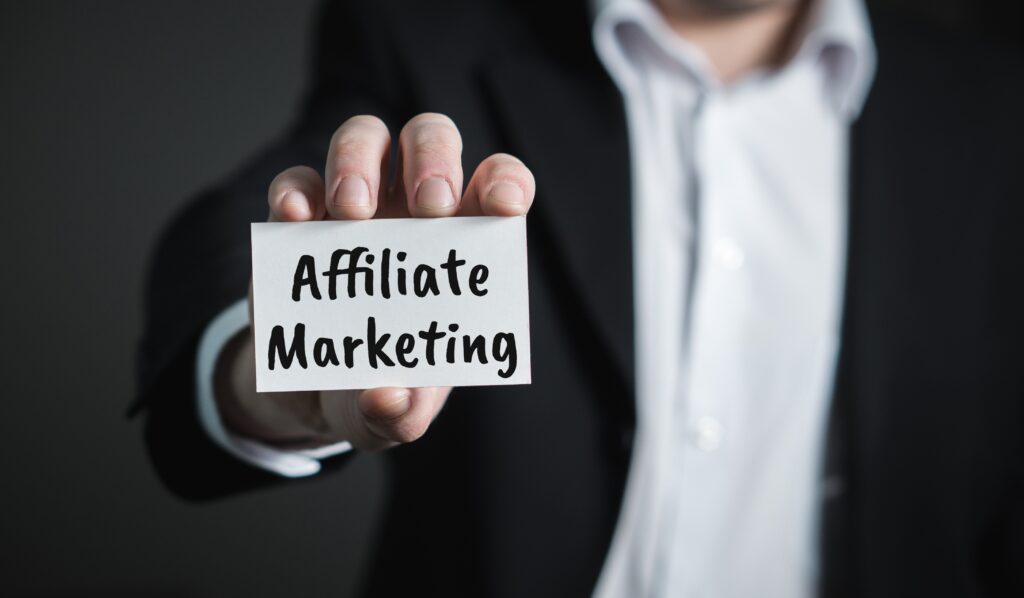 Affiliate Marketing, a subsidiary of Digital Marketing allows you to monetize your content in which you promote other brand's products. When a customer purchases the product of that particular brand using your affiliate link, you earn a commission. In another words, we can say that you are acting as a salesperson for that brand without actively working in their premises. Company pays you whenever you hit a sale. The advantage here over a conventional salesperson work is that you can work for multiple companies while a regular salesperson just works for a single company.
Let's take a look at the parties involved in this form of Marketing
Affiliate: This person provides the affiliate link on his website. He will receive commission whenever someone buys a product using the link on his site.
Company: This is the brand whose products the affiliate sell. The company sells its products through affiliates.
Buyer: Buyer or customer buys the product by clicking on the link made available by the affiliate.
How does it work?
 First and foremost, the affiliate will publish a post or blog. Let's say the post is a review of sports shoes of a particular brand.
Then in that post, he will insert the link of that product that leads to the website of the company specifically to the page of that product where all the details are provided.
Now let's assume a customer read that blog and decides to check out the shoes, he will click on the affiliate link which will take him to the product site mentioned in the previous step.
Now, the buyer liked the product and decides to buy it.
So, if he actually buy the product, the affiliate will get a commission of the profit made by the seller on the sale of that product.
How to become an affiliate marketer?
Below mentioned are three steps that you need to follow in order to become an affiliate marketer
1. Find suitable affiliate niche
At the very start you need to select your niche or in other words your target audience. You also need to choose the type of content you will put out and the kind of products you will promote. You need to keep in mind the following factors before you choose your niche
It is necessary to choose something of your personal taste. Choose something that suits you personally. This is because you are already well aware of the pros and cons of that particular area.
It goes without saying that you need to also take the financial prospects into consideration. Choosing the area that is financially more promising will provide you with better results.
Carry out research on the trending keywords. Find out that latest subjects that interests more people.
After identifying the target audience try to build a connection with them. Understand their needs and demands. Create engaging content for them. You can use social media platform to promote your site.
2. Sign up for the right affiliate program
After you pin down on your niche, sign up for the right program
Look for the various products the company wants you to promote. This is important to see that whether or not those products are in line with your niche. You need to search the products that your audience needs.
You can work with affiliate networks that have different brands and products onboard. Like the e-commerce giants- Amazon or eBay runs successful affiliate programs.
Obviously you would choose the company that offers you the best money.
You can take advice from existing affiliates and ask for their experience and some tips on how to become a successful affiliate marketer as well.
3. Attach affiliate links
Once you sign up for the right affiliate program, its time to get into the main part i.e, Sharing affiliate links
Insert links in your post whether its a blog or a review. Put the links in the footer of the blog.
Be honest in your reviews. Don't just praise the product when actually it is bad. Writing misleading and false reviews will lose the audience's confidence in your content. You can lose your customer.
You should come across as a honest and trust worthy person. Then only audience will be able to connect with you.
To wrap up
Affiliate marketing is a good way to earn money. It has many advantages like it does not require huge capital investments plus the risk is very low in this field. You can work at the comforts of your home and don't have to go door to door to sell products. You have the flexibility to work as their is no fixed schedule. And it has got no limits.
Just get in touch for more informative and interesting articles like this.