If you think smartphone is the future you are wrong. Smartphone is the now. The sales of mobile phone are rising at an unprecedented rate. And this is because mobile phone users are so important to e-commerce companies. Now a days we are seeing a shift from shopping on desktop to shopping using mobile phones. Applications of various e-commerce giants like Amazon, Flipkart, eBay etc. are so popular that they are witnessing a growth in the number of their mobile phone users.
However, more number of mobile phone users does not mean more conversion rate. According to an online survey, conversion rate on desktop stands at 2.06% whereas conversion rate on mobile phone stands at 0.55%. but, you can always work on your mobile phone marketing strategy and improve your conversion rate on mobile phone. In today's article, I am going to discuss some ways by which you can boost the mobile conversion rate for your e-commerce.
Related article: Ways to enhance the conversion rate of your site
Let's dive right in
Way to boost mobile conversion rate for e-commerce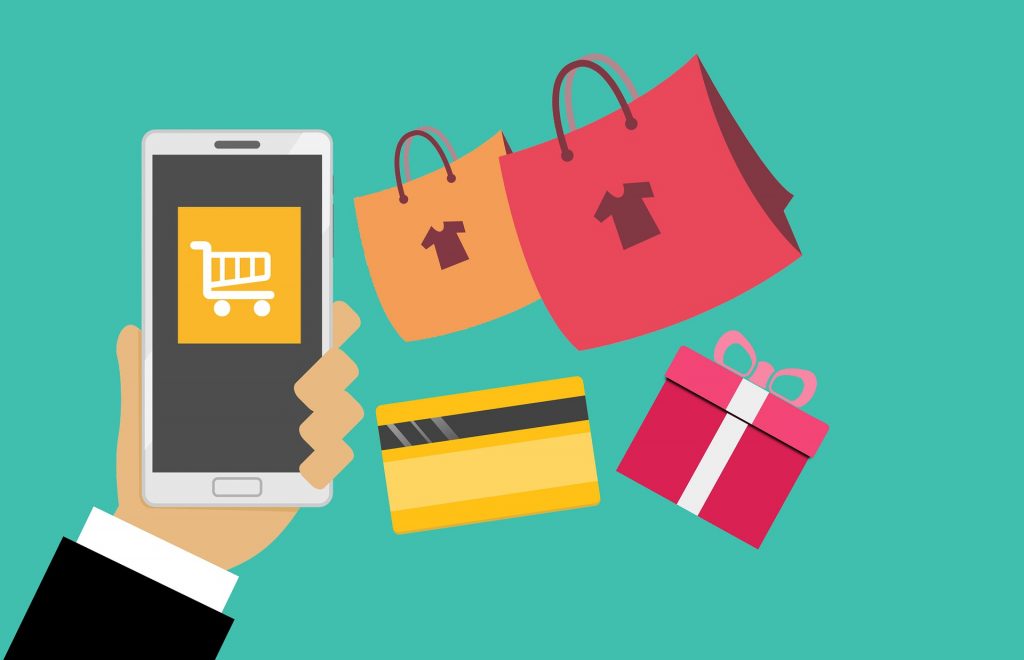 Here are listed some ways you can use to boost the mobile conversion rate for e-commerce
✔️ Use high quality media
Since your e-commerce website allows you to showcase your products through images and videos you need to make sure they are high quality. This is because when customers are shopping offline they can see and touch the actual product whereas in online shopping they can't touch the product hence the only thing that's left is the appearance of the product. If the images are not clear, attractive and real then the customer is unlikely to convert. A high quality, clear and detailed image will allow the customer to get an idea of what they are getting which helps customer visualize the  product better increasing the chances of conversion.
✔️ Easy to access buy buttons
So let's consider your visitor lands on your page and search for "white sneakers", and after reading the detailed description, customer reviews and seeing the quality product images they end up liking your product and decides to buy the sneakers. But when he continues to buy the product he is unable to locate the buy button maybe because it on the extreme top or extreme bottom.
In that case, do you think any customer would continue with the purchase?
Most probably not.
Hence, you have to ensure that the buy button is easy to locate and easy to access by the customers. You can add "add to cart" button below the product details and you can add "buy now" somewhere below add to cart. This will be very helpful for the customer.   
✔️ Mobile specific campaigns
You must be aware of social media campaigns, digital marketing campaigns and email marketing campaigns. Businesses run these campaigns to spread their brand awareness and promote their products as well. Likewise, there are mobile specific campaigns that contain offers, discounts and coupons exclusively on mobile site or mobile app of that site.
Companies run special campaigns on mobile site and app and then promote it via email marketing, by sending targeted emails. This strategy increases the chances of conversions because these are exclusively for mobile phone users. Some companies don't have the capability and resources to run such mobile specific campaigns therefore, they can hire Digital Marketing agency in Singapore for that.
✔️ Product recommendations on-page
It would be better to show some relevant products on the page of the product that your customer is looking for. You must have seen on many e-commerce websites, if you search for white shirt and you select a particular one to see the product description, you will notice that there will be some recommendations of jeans or shoes as well. These are usually "match with" recommendations which are really effective in enhancing the conversions.
However, on desktop site you have enough space to make on-page recommendation but on mobile site, you have to be really smart on how you put the recommendations because it can end up looking messy which will confuse and irritate the customer.  
✔️ Adopt psychological tactics
It is evident that special offers, discounts and limited time period offers are psychological tactics that play with customer's mind. When you see a limited time period offer or stocks running out offer, even if you don't plan to buy a particular product you will take a look at the product and you may as well buy it. Two most common trigger strategies are
Scarcity of products triggers the customer's fear of losing their freedom of choice. Availability of item and the time period of the offer triggers customer's buying instinct.  To do that, you can add tags like "trending" "selling fast" "only few left" "last two" etc. to your product that will act as a trigger on the visitor's Fear of missing out (FOMO) and it will speed up their purchasing decisions.
Wrapping it up
Mobile e-commerce is getting bigger and bigger. And considering the growing number of mobile phone users, it would be a huge blunder to overlook them. Hence, it is high time to realize the importance of small screen customers and claim the revenue. By following the above mentioned tactics you can start converting your mobile customers. So it is time to walk side by side with the mobile e-commerce.
For more informative and interesting articles, just get in touch with us.