Growing organic reach to the audience is becoming more and more challenging for the marketers. Hence, they run towards paid ads. However, Paid ads do not guarantee you conversions. Maybe you have drafted the perfect ad for your brand and you have set the budget and done with everything, but with paid advertising if you are moving ahead without a clear direction then all your efforts would go in vain. In today's article I am going to talk about some ways which you can adopt to convert your paid ad leads.
Let's jump right in
Ways to convert paid ad leads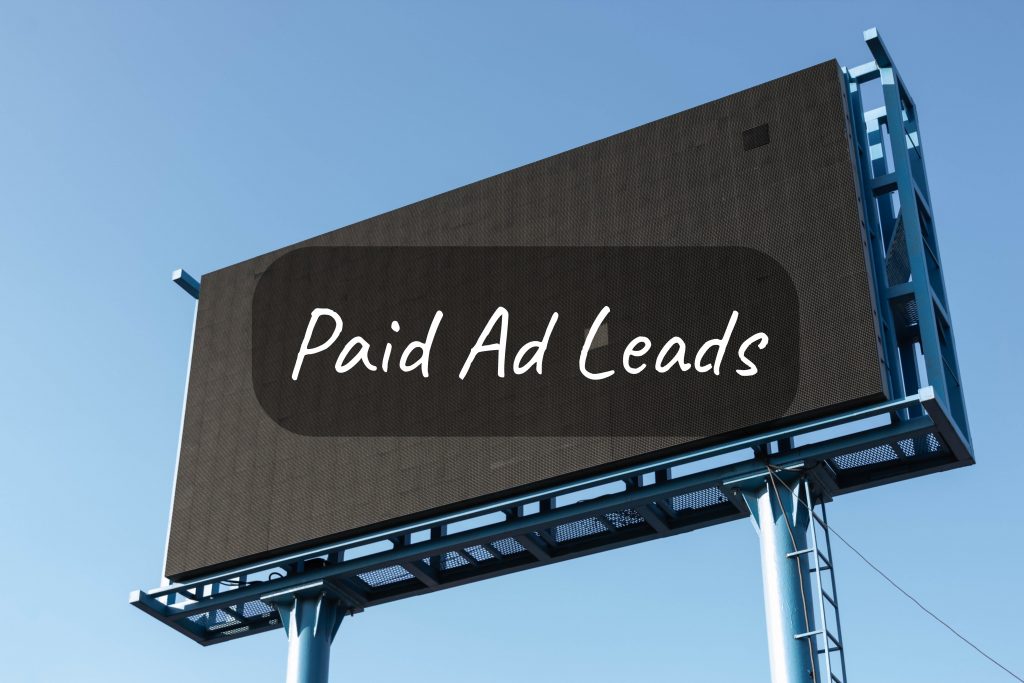 The definition of conversion can be different to different marketers. For some it can be to make a purchase while for others it can be to fill a form or newsletter subscription etc. Regardless of your definition of conversion, the following ways can help your paid ads convert.
✅ Head leads to a landing page
You must be aware of the importance of landing pages. Generally, landing pages are the place you head your leads to. But the problem arises when your landing pages are not well-optimized. Without a well-optimized landing page the leads will not do what it wants them to do. You can optimize your landing page by following the below mentioned steps
Do research on audience behavior- Without understanding your audience and their behavior you cannot optimize your landing page. It is important to understand how your audience is interacting with your page, what is working for them and what isn't. There are some free tools that you can use to build a heat map which will help to understand what your audience is doing and then you can tailor your layout according to their doings.
Identify the problems of audience- It is important to make sure that your copy clearly indicates that you understand audience's problems. And it must also have a possible solution in it.
Give them some value- Your landing page must provide them some value, maybe in the form of a video, podcast, paper, webinar etc. Your audience must get something valuable on your page.
A/B Testing- It is very crucial to test whatever efforts you are making, Test everything. By tracking the performance of your page, you will get some insights on how some elements on your page are performing. The more data you get the more you get close to the ideal set of elements on your page to make conversion happen.
Eliminate distractions- Since the landing pages are dedicated to ads you should keep the content in it to bare minimum. By filling it with tons of irrelevant content you will confuse the visitors. Hence, just keep what is needed.
Related article: Ways to enhance the conversion rate of your site
✅ Head leads to Chatbots and messenger
As technology like AI and Machine Leaning continues to evolve, they are making their way through to the digital marketing arena. Chatbots are gaining its place on many online platforms now. Majority of the customer's interactions are occurring through Chatbots. Now their utilization has increased from just operating as a help feature to actually help in improving the site's user experience.
The customer's interaction on the website is changing drastically because these Chatbots are highly customizable and can provide personal responses. This personalization aspect can be used to make interactions more personal and drive conversions. So, instead of sending the customer's to a web page by clicking on ad, head them to a Chatbot or a messenger.  Write a good copy for the bot to increase paid ad conversions. Three tips you can use for powerful Chatbot copywriting
Chatbot should not act like the big fat Oxford dictionary. The language should be simple and easy to understand.
The tone should reflect your brand tone. Be it formal or informal it should mirror the tone of your business.
A boring interaction will not drive conversions. You should use a catchy hook that engages the users and is compelling enough to get their interest while driving conversions.
✅ Head the leads to social media forms
With over 3 Billion users social media is the best place to convert Paid ad leads. By heading your leads towards forms on social media can be a great way to convert leads. When a user lands on your social media he will not have to scroll the entire page to subscribe to your newsletter. The form will allow him to seamlessly navigate the ad. You can adopt two practices to drive more conversions via forms on social media
Give them a discount code- By giving your audience discount code when they fill the forms you are not only driving conversions but also building goodwill with your audience.
Host competition- If you can't offer a discount to every customer or the discount does not apply to your product you can host a competition.
✅ Head users to purchase page
The most effective strategy for converting paid ad leads is to head the customers to purchase page. This is because it shortens the buyer's journey taking a visitor from purchase intent to actual purchase. This step is effective because it eliminates the steps in between. By directly driving to the purchase, you limit the number of step that your potential customer has to take to convert as they are visiting the final page of purchase and they don't have to change pages to make a purchase.
✅ Head leads to your blog
Believe it or not, blogs play an important role in conversions. They are still a crucial part of your content marketing strategy. Blogs still outrank many other tactics to convert paid ad leads. This is because blogs give you the best opportunity to touch the pain points of your audience and also provide them with a solution. Hence, you should drive majority of your leads to your blog page with relevant and valuable content especially if your conversions are focused on asset downloads.
Wrapping it up
As the trend of running paid ads is rising, the amount of leads generation is also on the rise. But the important thing here is to try to convert those paid ad leads. Because without conversions you will be just wasting your time and money on running paid ads. Hence, you need to incorporate these tactics into your marketing strategy. If you are not well aware about such things, you can take professional help from Digital Marketing agency in Singapore.
For more informative and interesting articles, just get in touch with us.