The most important thing to an online business is the conversion rate of its site. Good conversion rate means good business. If your site has a good conversion rate then that indicates that your site draws good amount of organic traffic and ranks higher in the search engine results page. All this improves the SEO of the site as well.
If your site is seeing a low conversion rate then that means that there is some barrier to conversion. You need to figure out and analyse these barriers and then look for the solution for them. In this article I am going to talk about some ways you can use to increase the conversion rate of your site.
Let's jump right in
Ways to enhance the conversion rate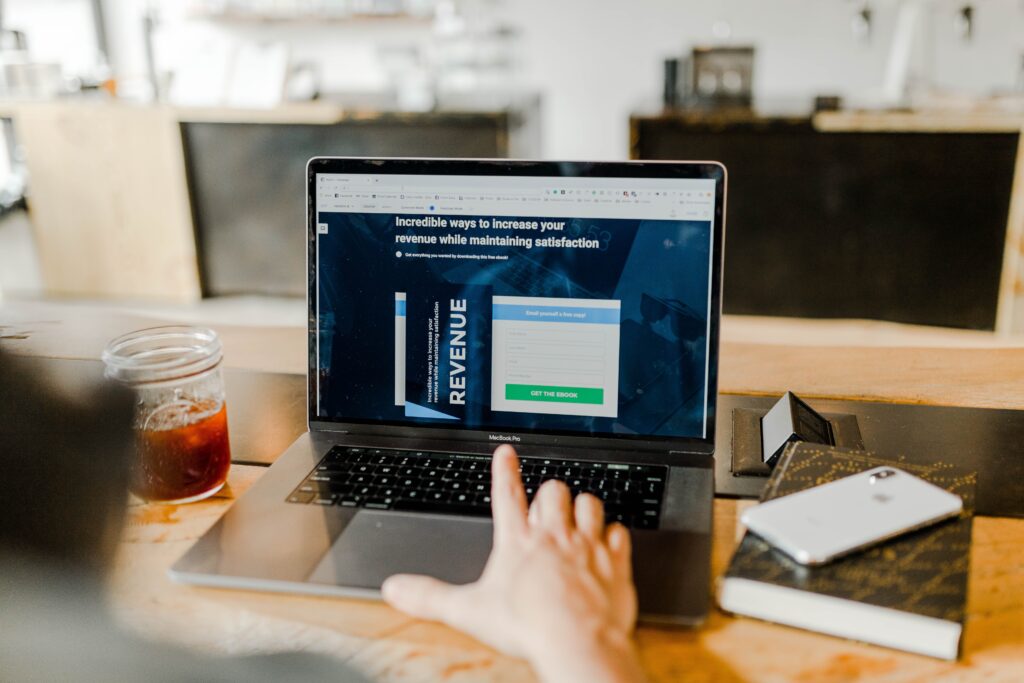 Here are listed some ways which can enhance the conversion rate of a website
➽ Eliminate Distractions
If your web page is filled with distractions then that will only contribute in reducing the conversion rate of your website. When a visitor lands on your web page then it will be best to not have many distractions on your site. Your landing page should be clean and accurate. It should be easy to navigate. Don't include non-required stuff. Give the visitors what they are looking for. The important things to include on your page are
Heading and sub-heading
Relevant content with necessary visuals
Reviews and ratings
Advantages and features
You can insert a live chatbot so that the user can get all the information at one place. Just get rid of the distractions.
➽ Add pop up to your site
According to a survey conducted by Sumo, average rate of conversion for all pop-ups is 3.09 percent. When you add pop-ups to your site, you can see the increase in conversion rate. Here are some tips and tricks you can use to get the highest conversion rate for your site.
Try some offers like premium content, PDFs, different products etc. until you can find the right winner.
Put a 30 second delay timer on the pop-up, this keeps them from annoying.
Make sure the pop-up is easy to close.
Set a cookie so that pop-up appears once per user.
By ensuring these things are in place you can make a huge progress in your conversion rate.
➽ Remove non-required form fields
Filing online form is already an irritating task and on top of that if the form has non-required fields then it can become really annoying. So remove the non-required fields from the online form. Just keep the necessary fields that are essential from business point of view.
It is very much possible that your signups can be high but they won't increase the conversion rate in any way. This is due to the fact that the form doesn't include the essential fields that are required to follow up the leads. So make sure the balance is right between the critical leads and keeping the fields to minimum numbers but don't miss any necessary field.
➽ Reviews and ratings
It has been observed in many surveys that reviews and ratings helps to convert the visitor. Everybody like to know the experience of somebody else for a specific product. You definitely see the reviews by other customers whenever you browse a product on an e-commerce website. That helps user in making their decision. So give your current customers the chance to review your products and services so that you can get new customers.
➽ Conduct A/B test
Headline is the first thing that catches the attention of the user. If it is attractive and attention worthy then you will most probably get a conversion on your site.
According to survey conducted by Copyblogger, 8 out of 10 people read the headline but only 2 out of 10 read the entire content. So if your headline is not good enough then that will make the visitor hit the back button after he reads the headline.
The variables that you need to experiment with while A/B testing the headline
Length of the headline
Tone
Use of statistics
Use of numerals
➽ Offer full refund guarantee
One thing I check everytime I purchase a product online is the refund policy. If the product is non-refundable then most probably I will not buy it. But if it is refundable then i will take the risk and buy it. Full refund guarantee reduces the fears that customers have about the quality of the product. They fear of what if the product is damaged or defective. Hence, it is important to have a refund policy so that the customers can shop without any fear.
➽ Include live chatbot
In this fast track world everybody wants the information real quick so it is time-wasting for some people to browse the whole site. Thus, if you have a live chatbot on your site then you can keep those customers from going away. The live chatbot will provide all the information the user is looking for real time and that too, to multiple users. This saves visitor's time so he might visit your site again.
➽ Countdown timer
People tend to do a task when they know the time is less. So this strategy can be applied here. If you add a countdown timer on your landing page then it may increase the sense of urgency among the visitors and they may end up buying a product which will lead to higher conversion rate. It will be more effective if the countdown timer is added for a limited period discount offer.
To sum up
Having a higher conversion rate is very important for every online business. By following the above tips you can enhance the conversion rate of your site. Tracking of conversion rate is equally important. By doing that you can analyze where the work needs to be done.
Just get in touch for more informative and interesting articles like this.