If you're in digital marketing industry, chances you're prone to fraudulent activities. Since digital marketing is about being online or selling products online by running PPC ads or Google ads. Sometimes, what happens is that marketers' PPC or ad campaigns get penalized by Google. Why? Have you every thought about it? If your ad campaigns also get penalized by Google then it is due to click fraud activity.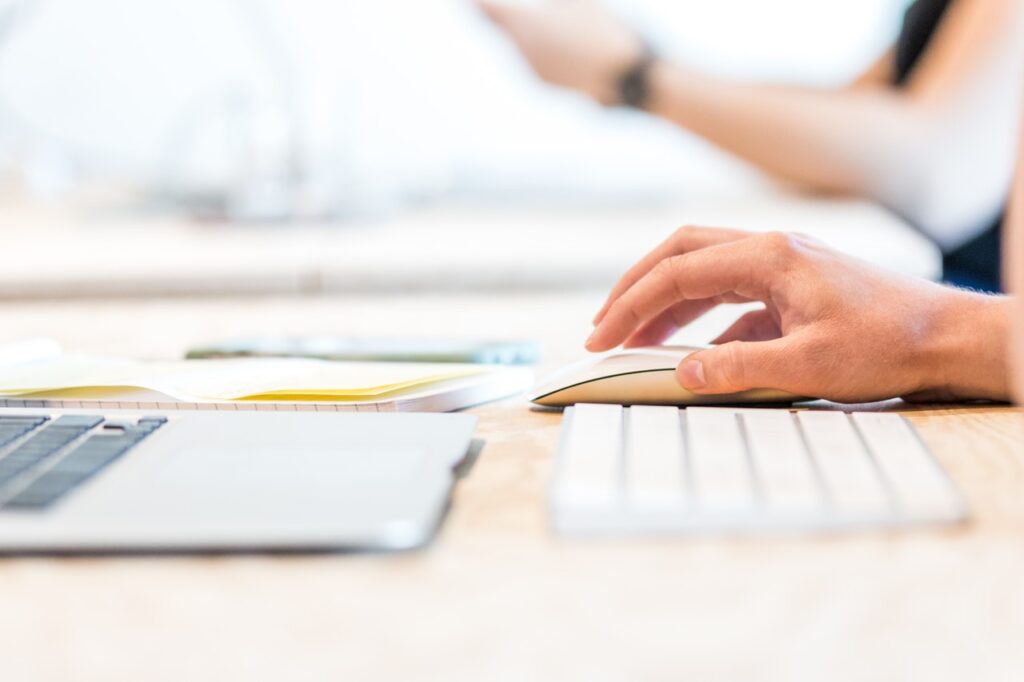 Click fraud, are you aware of it? Do you know how this activity takes place? Who does it with what motive? So many questions, right. Well, in this article, we're going to answer every question mentioned here. So, this article is a guide for you make sure to read till the end.
Let's start from scratch.
What click fraud is?
In layman's terms, click fraud is a spam activity of clicking the same ads frequently or multiple times. In Google terms, it is invalid clicks and activity happens when a paid advertisement is clicked repeatedly on a website to drain revenue from an advertiser. Moreover, it is an intentional and a malicious activity that increases advertising cost and disrupt business analytical data.
According to research, around one-quarter of all clicks is fraudulent affecting all sectors.
Let's move little further and look at the types of it.
2 types of click fraud
There are total two types of fraudulent click takes place:
Manual click fraud – as the term suggests is the activity that people perform with the intension of defrauding a business. It can easily be done by a single person or a group of people paid to click on ads. This is known as click farm.
Automated click fraud – in the second method a special tool or software is used which sometimes is called click bot. The tools are specifically designed to visit a particular website and clicks on ads.
So, there are the two ways through which click fraud activity happens. Now the question is who does it? Just keep reading to know the answer.
4 major suspects who commit click fraud
1. Competitors
Competition is everywhere and every marketer wants to go ahead of their competitor. That's the reason competitors can also engage in click fraud in order to destroy your business by driving your advertising costs up and draining your ad budget.
2. Publishers
Yes, publishers can also commit click fraud on ads. But why? In order to drive more revenue from the site, they frequently click on ads.
3. Affiliates
Affiliate marketers are not behind in this activity. They do so to take credit for thousands of clicks on a regular basis. In fact, this creates a dangerous situation as companies easily get deceived by businesses they transact with.
4. Customers
The last suspect that happens to do click fraud is none other than customer. Well, they less likely to commit this activity as compared to competitors, publishers, and affiliates. But why customers do so? Sometimes, angry customers having frustrated, or dissatisfied customer experience with your product tend to click on your ads with an aim to cause financial loss for your business.
Bonus point – tips to prevent click fraud from your website
If you're constantly seeing unusual traffic, very high click-through-rate (CTR) and low conversion rate that means you need to prevent click fraud activity as soon as possible. Below I'm going to enlist some major tips that will help you prevent this. Just follow them:
Exclude unwanted or untrustworthy IP addresses from your site as most of the clicks come from such sites.
Limits your ads spend to few reputed websites only. This is the most effective prevention method.
Try to adjust your ad targeting to a particular location where you want to sell your products. Here you need to change your location setting to work this preventive tip.
Always monitor your website and its analytical data. It will help you know the performance of your ads on website and you can save click fraud in the future.
The last preventive tip you have to use is to integrate fraud protection software. If all the above methods don't seem to work, then you can go with installing software for your website. Software like ClickCease will help you detect suspicious activity happening on your site.
Final words
Click fraud is very harmful activity for any digital marketer or anyone who is having website. But it is a part of online marketing and you have to accept it anyway. But how you control it is only up to you. Now you have read what click fraud is, who does it, and some preventive tips, you're master in controlling this activity on your website.
If you got any related query, just get in touch with us.