Links are the vital elements of every SEO strategy. Relevant and high-quality links are a necessity to a website trying to build an online authority and in turn, organic search visibility. The scale of a website's authority and relevance can be made proportional to the volume of other highly relevant and authoritative sites linked to it. Group of like-minded peers as experts on a subject or topic defines the authority. But building authoritative and high-quality links for a website is becoming very challenging. Therefore, in this article, I am going to talk about six creative methods you can use for link building or earn links back to your website.
Let's dig right in
6 Creative methods for link building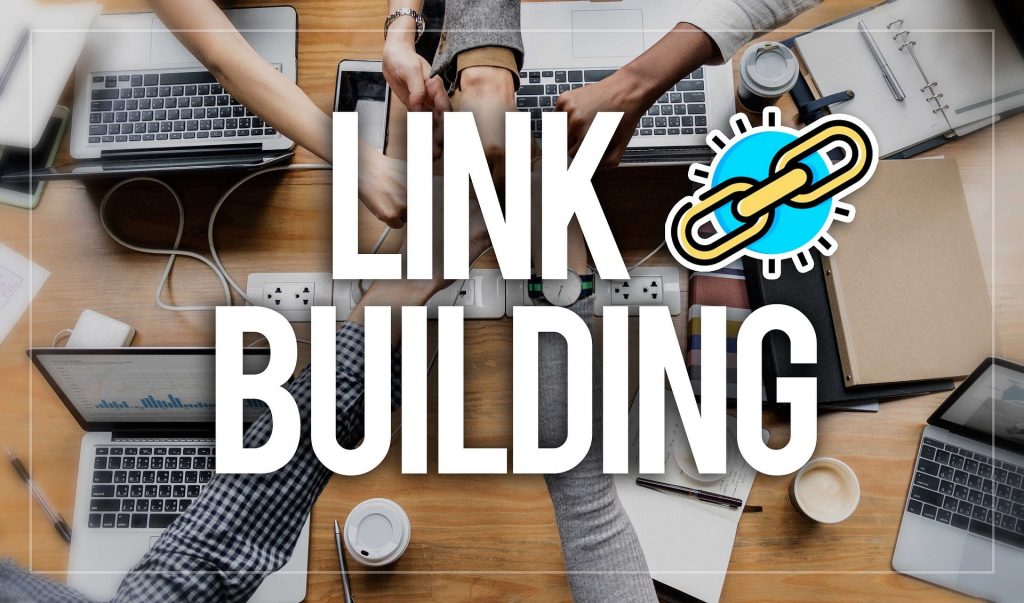 1. Put out unique research
You may have access to your own unique customer or unique data depending upon the type and scope of your business and find out the interests of your audience. You can compile, collect, analyze and organize the data into a relevant valuable research that your audience want to read, like or share. People like to know stats and insights regarding their topic of interest.
2. Innovative images, videos or graphics
As we know internet is a visual medium. Creative visual content is the best way to engage the audience and attract the links. Websites are struggling to engage their audience with their content.
A. Images and videos
Websites use stock images to enhance their post copy. But using creative images will be a more effective way.
Original and creative images bring more authenticity or authority.
It is better to include original images in the content wherever possible.
Using authorized pictures of real people in both B2B and B2C content increases the human connection in turn, increasing the engagement which includes shares and likes.
Social media has started a new trend of storytelling through video content. Video content boost interactivity along with entertainment value. Video content is a great way to get links.
B. Infographics
The popularity of infographic content may have got reduced but when created with planning and purpose they can be an effective method to earn quality links.
First, you have to determine what data or information you would like to present in the form of infographic.
That can be incorporated into a blog post or an article then.
Infographics can cite sources of relevant information which will make them potential sources of backlinks.
3. Produce something on trending topics
Sharing content about the latest or trending topics is a great way to build authority. You can use different methods to respond to what is trending such as blog post, podcast episode, video, social media post etc.
Monitor the trending topics on Google Trends, you can also conduct relevant keyword-based hashtag searches via social media platforms like Facebook, Instagram, Twitter, LinkedIn etc. where your audience is engaging the most.
Provide full reference in your comment to the original author or the organization or company to which the author belongs.
Make sure your response is authentic and informative with links to other relevant content published by you.
4. Update or describe links in relevant posts
A comparative, however maybe more straightforward, way to deal with relevant trending or famous posts is offering correlative, value-added content to the original creator.
It is important to check and review whether the links are working or not. This is because with older content, you may find links that do not work and therefore you can take this as opportunity to fill the gap with your own link.
Similar thing happen when the content and the link within it get outdated. This also gives you the opportunity to update the link with your own link to the relevant content.
Besides that, you can describe a particular topic or keyword mentioned in the article.
Or if you already have put out content on that topic you can link it to that content.
5. Review the SERPs
A great way but often overlooked method of identifying sources and building inbound links is via search engine results for your primary focus keywords. Top appearing websites are by definition, authoritative and relevant in the eyes of search engine. You have to look for opportunities for link building such as Blog post, article comments, Video content, Directories, Affiliate websites, Local business websites, industry publication ads or links, associate website and more. Some of these mentioned websites don't provide high level authority but the level of relevance is high.
6. Build trust in relationships
The biggest aspect of earning links is to have a good level of trust between two parties. You will only be able to earn links from sites where you have built a level of trust based on the value of content. And paying for links can be detrimental to this trust. It will hurt the authenticity and true value of those links as well as online reputation and authority. By earning trust you can get quality backlinks which will be totally authentic that can be detected by search engine as well. High-quality and relevant content is the key to these links.
Wrapping it up
Link building is an important aspect of every website. Without links a content and hence, a website is incomplete. High-quality links helps draw quality traffic to the site and also helps in increasing the brand recognition, brand reputation and brand authority on the web. If you are struggling with earning quality links you can hire Digital Marketing agency in New Delhi.
For more informative and interesting articles, just get in touch with us.