If you are marketing your business on digital platforms without using digital marketing tools, then to say the least, you have not realized your full marketing potentials. Using such tools can get wonders. It can help you accomplish your marketing tasks effectively and efficiently. That being said, let's talk about best software tools for digital marketing needs.
Marketing your business on digital platforms is not an easy task. From search engine marketing to content writing, social media marketing, and so on, there are a number if things we have to maintain all simultaneously and all while ensuring that everything is done not only effectively but efficiently. If it were not for the software development that created digital marketing tools, most marketers would have lost their sanity with so much expected from them, and that too with perfection.
To put it simply, digital marketing is present day scenario is impossible without the right tools. That being said, lets walk you through the list of best digital marketing tools.
Best digital marketing tools for your business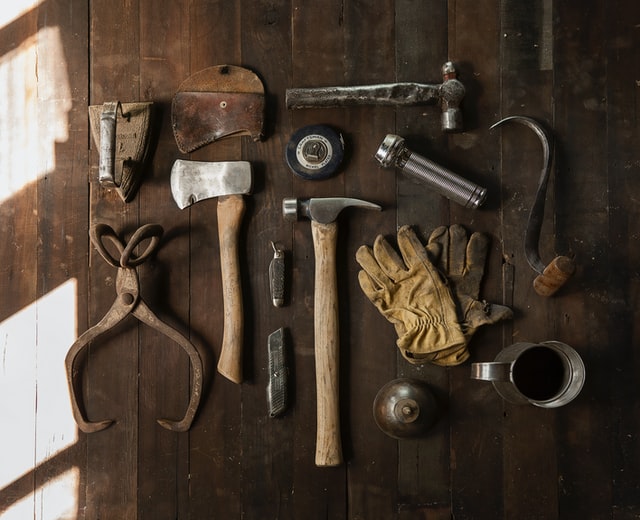 The list of the software tools is divided into different categories based on their best functions. Following are the key divisions of digital marketing and best software solutions for the same.
SEO
Search engine optimization is typically a difficult task. But the tools listed below can help take the load off you:
Ahrefs
Ahrefs is one of the best SEO tools. And it is especially very useful when it comes to keyword research. Apart from that, it is a great tool to audit your website for SEO and ensure you are doing everything right. In fact, most marketing professionals, webmasters, and digital agencies use Ahrefs to optimize websites for search engines. From competitor's research to managing backlinks, fix broken links, tracking website's performance, and so on, Ahrefs is almost like a full package deal for your SEO needs.
Google Search Console
Google is the largest search engine with more than 90% of the market share in the industry. Hence, optimizing for it is the central concern for most businesses. And what can help you better than using Google own free SEO tool—Google Search Console. Just verify your website with Google and you can easily monitor your website's performance on Google SERPs.
Content Marketing
Content marketing is the backbone for SEO and digital marketing and thus, it is important to ensure that you have a successful content marketing campaign. And with the help of the tools given below, you can do so with much ease:
BuzzSumo
BuzzSumo is one of the best content marketing tools. This advanced software solution is a favorite of professional SEO and content marketers. From researching and finding the right topics to monitoring your brand throughout your content marketing campagn, BuzzSumo is an 'all-in-one' deal.
Canva
Content marketing is not just about written content. Visual content is as important. In fact, more and more people now prefer visual content better over the other. Therefore, it is important to make sure that you also create engaging visual content. While there are many other apps that allow you to create visual content, I prefer Canva the best because it is simple to use yet it yields marvelous results. So, if you think you need to engage with complex tools to create brilliant visual media, Canva will prove you wrong.
Social Media Marketing
Social media marketing is so important for businesses in the present age. And to get the best of your marketing potential on social media, these tools can come in really handy:
Hootsuite
A business typically (should) have accounts on multiple social channels. Now, managing these multiple accounts can become chaotic. And the biggest strength of Hootsuite as a social media marketing tool is that it can help you with this. With this software application, you can manage your multiple social accounts on single dashboard using a single login. Apart from allowing control over almost everything about your different social handles at a single place, Hootsuite also allows collaboration across team members so your whole team can work together virtually.
MeetEdgar
MeetEdgar is another wonderful social media marketing tool especially when your team is understaffed. It is supported on major social media platforms and allows the users to rid themselves from the worries of re-sharing content and optimizing your social traffic. So, you can keep your important social handles populated with posts and check on them easily through your mobile phones with the help of MeetEdgar.
Email Marketing
Regardless of being one of the oldest digital marketing methods, email marketing continuous to highly effective marketing channel. And to further optimize your email campaign, you can use the following tools:
MailChimp
MailChimp is one of the leading email marketing tools. With its free plan, you can get basic features like email creation and scheduling. The software also helpsyou create a buyers journey by automating your emails at the crucial steps of it. Moreover, the software provides you with valuable audience insights that can help you optimize your email marketing campaign like nothing else.
HubSpot Email Marketing
Not too long back, HubSpot launched its email marketing tool that has become a favorite of many small businesses to fulfill their transactional email needs. With its extremely useful features, one of the biggest selling points of HubSpot Email Marketing tool is its ease to use. And if you are already sing HubSpot tools for your other marketing and business needs, then using this tool can be especially beneficial for you—thanks to its native integration with other HubSpot tools.
Wrapping up
Using software solutions is important for effective digital marketing. And here ends our list of best digital marketing tools. Of course, there is a plethora of great tools that you can use for your digital marketing needs. However, we have listed two best for each important division of marketing.
For more articles like this, stay tuned with us!