Conversational marketing—a marketing approach that is getting really popular these days. And why not since it have so many benefits to offer for a business? Want to learn what is conversational marketing, how it works, and in what ways in can benefit your business? Then read this article and find all about that!
The competition in the digital market is getting tougher than ever and personalization is a key to beating it. And with this marketing approach, you can achieve just that and improve your online customer experience like nothing else.
In fact, now consumers look for more customer-centric marketing channels and strategies rather than the traditional business-centric channels. Conversational marketing is one such approach. For that matter, professionals at digital marketing agencies in Edmonton tell that this approach at marketing is becoming quite popular gradually. And since it is customer-centric marketing method, it derives better returns on investment.
So, before getting into its benefits, let's first understand…
What is conversational marketing?
Rather than as a marketing model, conversational marketing should be understood as a marketing approach that you can use across various marketing channels. The idea is to enable quick and one-to-one communication with your customers which also allows you to personalize customer experiences.
The possible channels were you can apply this method marketing are email marketing, social media marketing, chatting, etc. Businesses use a number of technologies to enable conversational marketing like Chatbots, messaging apps, automated responses, and so on.
This approach can help optimize your inbound marketing channels in many ways. Let's talk about some of the most common benefits below.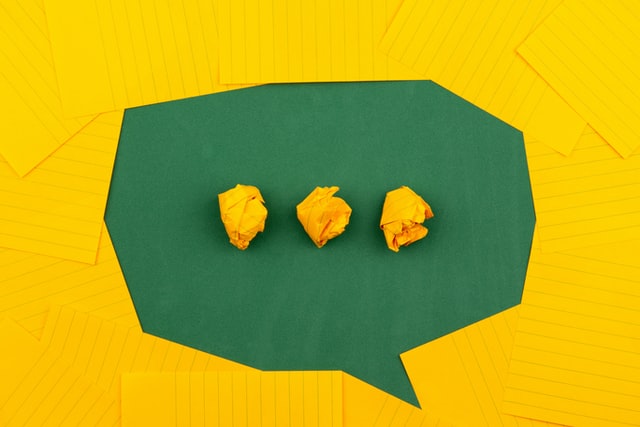 Key benefits of conversational marketing
#Quick communication
The present-day consumers have thinner patience. They expect quick responses from businesses. The days are gone when they'd wait for hours and days to get revert back or wait on long calls for your customer executive to get free and attend them. Thus, conversational marketing is important as it allows customers to get quick responses.
#27/7 service
A customer may need your help in the middle of the night. If your business fails to be available at that time, they'd look for alternatives. And there you lose a customer. Therefore, you should sort to this method marketing which allows your business to be present 24/7 via different technologies like ChatBots.
#Personalize customer experience
Personalization is an important key to beat the competition. The present-day consumers like to be entertained by the businesses that can provide them personalize experiences. And conversational marketing allows you to hold conversations with your customers and drive valuable information and data out of it.
#Save costs on customer service
Conversational marketing technologies also help save costs. Most customer queries can be dealt with in a simpler manner without requiring your customer executives to intervene. Research and find out what are the most common problems faced by your customers and keep solutions ready for them on your automated conversational marketing channels. This will take a lot of burden off your customer executives and you will be able to do fine with a smaller team—thus save cost on hiring manpower for it.
#Focus on qualified leads
Conversational marketing channels and technologies also allow businesses to filter their leads. It can help you identify the most potential leads and focusing your marketing resources on such leads will help you get returns and higher conversions. In fact, many digital marketing agencies in Vancouver tell that this marketing approach has helped many businesses to improve their lead generation and conversion funnel.
#Optimize various marketing channels
With such methods of marketing approach, you can optimize your various marketing channels like email marketing, social media marketing, and so on. On such channels, people expect quick and personalized responses. And with conversational marketing technologies, you can do just that.
#Customer feedback
In order to improve and grow, customer feedbacks can be invaluable for a business. One of the biggest strengths of conversational marketing is that along with gathering useful customer data, it also allows businesses to get customer feedbacks. Such feedbacks can be really useful in optimizing your customer service and communication channels. So, this is another way such marketing approach benefits a business.
#Better customer relationship
As you are able to reach your customers more promptly and effectively with conversational marketing, the customer-business relationship will eventually improve. Not to mention how the valuable customer information helps personalize their experience while the feedback helps you improve your marketing and communication channels. This all goes on to better the customer relationships.
Wrapping up
With the digital marketing space getting more and more competitive, personalization and quickness is the key to stand out. And conversational marketing can help you do just that. With various conversational marketing channels and technologies, you can reach you can reach your target audience effectively and improve their online experience with your business. All this eventually translates into many business benefits. So, what are you waiting for? Get in touch with digital marketing agencies in Montreal and get yourself top-notch conversational marketing services.
For more such articles, make sure to stay in touch with us!