CTA, which is short for Call to Action, is said to bear great importance in marketing. As marketers and web developers agree, it is also a crucial element in a website. If the CTA buttons and elements in your website is messed up, it can mess up your whole website. How does that work? Why is CTA in website so important? And how you can improve it? If your looking answers to these questions, then this article is for you. So, read on.
Call to Action buttons are another ones of the many elements in a website. And they are also often overlooked. However, they play a significant role in determining the success of your website and lack thereof. In fact, professional marketers and web developers at Edmonton digital marketing agency also agree that CTA has an important role to play in your website that you can't overlook. And thus., we are going to talk about it below. First, lets talk about why CTA in website is so important.
Why CTA in website is so important?
CTA or Call to Action buttons are a really important element of your website. Without proper CTA, you won't be able to convert your prospective customers into buyers. But it is not only about that. Your customers will also not be able to take the desired actions. After reading your copy, a consumer that'd be interested in your product or service would look for a Call to Action button to further engage with your business. And if he or she can't find one, they'd go away. Therefore, CTA in your website is crucial for both your business and your customers. In its absence, your website will fall apart.
Now since we have talked about how very important it is for a website to have proper CTA elements, let's talk about how you can optimize them. So, check out the list of tips given below.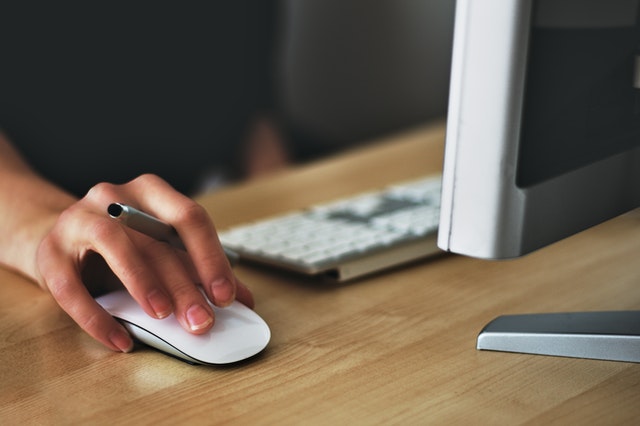 Tips to optimize CTA in website
#Short and sweet
As experts at digital marketing agency in Mississauga suggest, the text on your CTA should be short and simple. This is essential for an effective CTA element. You have to make sure that the audience reads your CTA text. And for the same, you need to keep it short, sweet, and on-point.
#Responsive
Desktop, laptop, tablet, mobile phones—your customers could be using any device to access your website. And the CTA that works well on desktop might not work as fine on mobile phones. Therefore, you need to ensure that the CTA elements in your website are responsive.
#Urgency
In order to entice instant action on your CTA elements, creating urgency can be a great idea. In marketing, creating urgency has always worked as a great strategy to get quick and positive outcomes. The same is the case with CTA in your website as well. If you create a sense of urgency, people would respond better to your CTA. For example, instead of just writing "Sign up", doing as little as adding "today" to it and making it "Sign up today" or maybe "Sign up now!" can do wonders.
#Personalization
As experts at Vancouver digital marketing agency tell, personalizing your CTA can make it more effective. Now, this doesn't necessarily mean that you have to add name of the person like you would for an email. Rather, there can be subtle personalization in CTA that can make it more effective. For example, instead of writing just "Buy" or "Shop", you could write "Shop Men" or "Shop Women" etc.
#Placing
How your place CTA elements in your website always plays a role in determining their efficacy. You need to make sure that your CTA button is prominently placed on a page. As experts at Montreal digital marketing agency suggest, your CTA should appear below the middle of your page.
#Design
The design of your CTA buttons is another important concern. There are a number of things you need to keep in mind when you design your CTA buttons:
The size of the button: A small CTA button can make it difficult for mobile users to click on it while a large one can make your page look bad. Therefore, you need to strike the right balance and size your CTA buttons accordingly.
Color of the button and text: The color of your button and the text in it should be contrasting to each other. But along with that, you also need to make sure that they don't mix with the white space on your page.
Shape of the button: A rectangle with soft edges is generally used for CTA buttons. However, depending upon the function of your CTA, you can try some other shapes. The point is, you should experiment with the shapes of the CTA buttons and find out the one that suits your page the best.
So, these are some the tips that can help you design a great CTA button.
Conclusion
CTA in website is a very important element that can't be overlooked. Or else, the customers won't be able to take the desired actions and engage with your business. Moreover, you will not be able to convert prospective customers into buyers without proper CTA elements in your website. Therefore, you need to make sure that CTA in your website is duly optimized. However, if that sound like too much, there is always a digital marketing agency in Toronto that can help you with the same.
Stay in touch with us and learn more about things like digital marketing, web development, etc.