When it comes to running a business, marketing is always necessary; otherwise, how would people know about your existence? It applies to all industries, and the healthcare industry is no exception. When it comes to placing advertisements and catching the attention of patients, it is something that requires meticulous attention and care, and where age-old techniques are no longer effective. This is primarily due to how competitors have begun to capitalize on the advantages that technology provides. Marketing has changed with the emergence of stylish websites and easy-to-use mobile apps, and when the appropriate methods are used, things become effective. Here are a few marketing strategies to help you market your healthcare business more effectively.
Effective Marketing Strategies for Healthcare Industry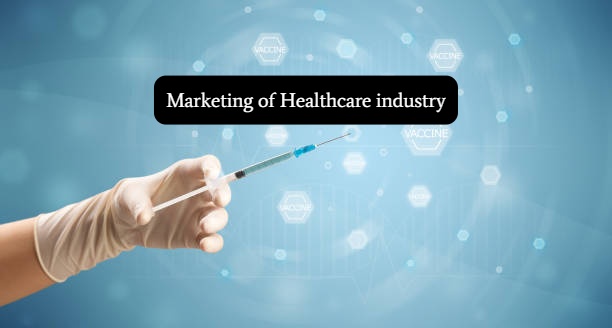 Here is a rundown for the most effective marketing strategies for healthcare industry
✅ Use social media to your advantage
It isn't difficult to reach the masses these days, given the numerous social media platforms that individuals have access to. While people share your business information and awareness grows, your healthcare company becomes more visible. Patients will remember you, particularly if they have seen your adverts while browsing the Internet.
✅ Placing offers and free services on the internet
No one on this planet can afford to overlook services that are provided for free or are likely to be offered at a reduced price. As a result, if you want to establish a healthcare business and want people to be interested in the services you offer, you could start with offers and discounts on the services you offer. This is likely to pique the curiosity of potential patients, allowing you to add them to your clientele. When you provide excellent service, you are more likely to earn referrals, which will lead to more individuals seeking your services.
✅ Patients should be well-informed
When it comes to coping with sickness, it's not an easy task. When they obtain advice from their doctors, some people find it easier to come up with solutions. While others are completely unaware of the potential challenges they may encounter in the future. When you educate patients through blogs and general information about illnesses and concerns, you win their trust and make them desire to visit to your office to receive services.
✅ Send text and email messages
When it comes to reaching out to the masses, text messages and emails are the most effective methods. The rationale for this is to get rapid attention. Because most individuals spend a significant amount of time on their cellphones. And both of these ways would reach them faster than other marketing strategies from your end.
Related article: Top Notch platforms for Content Marketing
✅ Make sure your healthcare branding is consistent
You may believe that your knowledge distinguishes you from other healthcare practitioners, doctor practices, or hospitals. But, let's face it, one white coat looks exactly like the next to a patient. And customers are notoriously hesitant to acquire a product or service from someone they don't know or trust.
When you create a strong and recognizable brand and boost brand awareness, you may significantly reduce your overall cost-per-acquisition. You must first determine the essence of your brand. What distinguishes your healthcare network, hospital, or medical practice from others? Is it because of the way you handle your patients? Is your workplace family-friendly? And is it possible to have a spa-like setting?
Your medical teams are distinct in at least one way. And this is what helps patients remember your healthcare organization's identity.
When you're essentially asking consumers to trust you with their health, promoting any accolades for excellence is a wonderful method to develop trust in your company. It may take some time to determine what works best for your company. However, your healthcare marketing strategy will eventually come together because you will have learned how to best represent your brand with any marketing materials.
Read also: Hire Citiesagencies to Grow Your Business at Faster Pace
✅ Examine the patient's online experience
A decade ago, simply having a website was sufficient to wow potential patients and assist them in locating your healthcare brand identification. However, a website is now the new front door for healthcare. It's typically the first thing patients see, and if it's not well-designed, it could also be the last time they think about your hospital or healthcare procedures.
Put yourself in the shoes of a patient. Would someone know your practice's location, or your medical practises' many locations, and primary services in roughly 5-10 seconds if they landed on any page of your site? Would they be able to get in touch with the relevant person in a timely manner? Is the imagery and wording representative of the average patient at your healthcare facility or practise? The user experience is an important factor to consider while designing a website.
Designers, on the other hand, are sometimes so focused on making the website appear good that they overlook the patient experience. We frequently discover that websites require a comprehensive overhaul. Small modifications, such as moving the "Contact Us" box higher up on the page, may, nonetheless, be beneficial.
Taking note of how patients normally engage with you, which could include channels like your website, a third-party listing service, online marketing, and so on, is also part of the patient experience. Consumers nowadays want to communicate with you on their own terms, and your healthcare marketing plan must account for the various methods in which they might do so.
Wrapping it up
Thus, there you have it: the most effective marketing strategies for healthcare industry. By following these tactics you can skyrocket your healthcare business. If you are facing any issues with your marketing strategy, you can get in touch with professional Digital Marketing Company in Toronto.