YouTube, also referred to as the 'second-largest search engine' can help users find your content quickly and drive engagement. As you may already be aware that video marketing is getting more and more prevalent in the recent years. Hence, people are focusing more on YouTube as it gets one billion hours each day watching videos. However, making a YouTube channel successful is not so easy-peasy. Therefore, in this blog post, I will be telling you all some strong tips and that you can use to grow your YouTube channel.
Let's dive right in
Strong Tips to Grow YouTube Channel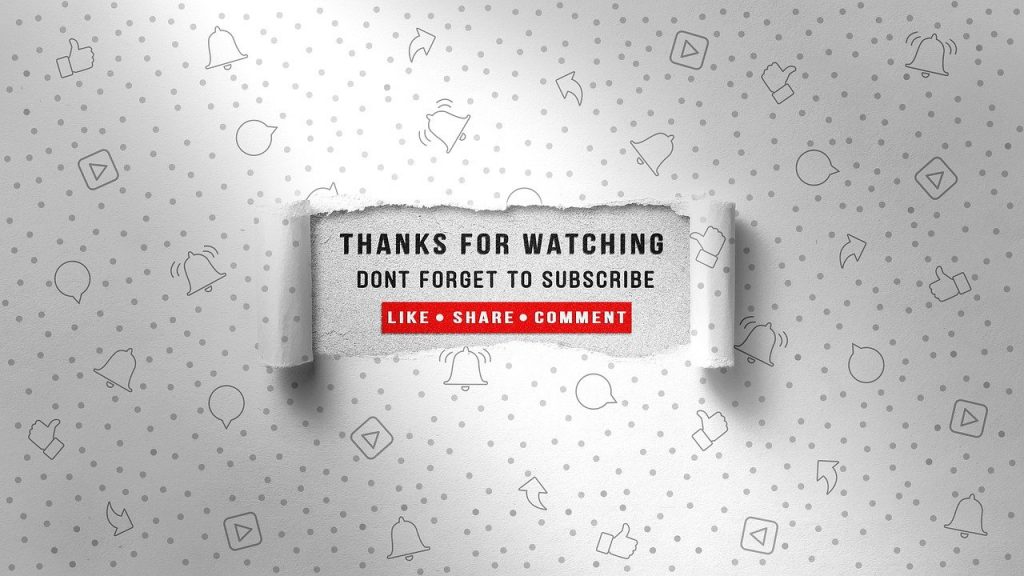 Here is a rundown to strong tips you must use to grow your YouTube channel
✅ Make your own niche
If you want to grow your YouTube channel, you must create videos around a single topic or keyword. You need to make a niche for your YouTube which means your videos should be related to a specific topic. Digital marketers that don't know SEO risk missing this stage to rank videos but it's important to include it if you want your videos to get the maximum amount of viewers.
It's crucial to pick your keyword before you craft your video as it helps you create the best information around that specific topic. It also helps you remember to include your keyword in a natural way throughout the content so YouTube picks it up when closed captions are added. Once you select a keyword, look for the videos that currently rank for that topic to ensure you're on the right track in terms of intent and always optimize your title and descriptions. Doing so will generate more search traffic with SEO on YouTube.
✅ Connect with viewers
YouTube is not just a platform to share and watch videos. But, it is a social media channel as well and thus, it demands social interaction or communication with the viewers. Besides posting videos, it is also important to encourage comments and discussion. If you are not doing so, you are missing a trick. You must try to respond to every comment you get, if possible and encourage viewers to engage with audio and visual content. Why doing so is important? It is important as YouTube always rewards channels with high-level engagement activity.
Engagement includes overall time spent on channel, watch time, likes and dislikes and comments. Do not always wait for the audience to start the conversation, you can post a comment and drive engagement yourself. How? You can do this by asking relevant questions to the content. You can simply ask them directly what kind of content they would like to see on your channel.
✅ Use other social media channels for promotion
One of the amazing things about social media is that you can cross-promote content on different social media platforms. Promoting your YouTube content on your other social channels is the easiest way to grow your viewer base. So, whichever platform you are on, be it Meta, Instagram, Twitter, LinkedIn, promote your YouTube videos on all those platforms. Another thing you can do is post a teaser clip on a platform such as Meta. This will earn you more followers who follow you on every social media except YouTube.
✅ Amazing thumbnails
Thumbnails may look like a small thing but they can have a big impact. YouTube advertises other videos via thumbnails in its sidebar, so you want your content to stand out among the others. Same goes with YouTube search. Videos with a catchy and eye-grabbing title and appealing thumbnail generally rank higher, even if the content itself isn't as valuable because they have a higher click-through rate (CTR). Try using tactics such as highlighted areas, arrows, large text, and unexpected or eye-catching images in order to improve your click-through rate (CTR).
✅ Upload frequently
Your subscribers will unsubscribe your channel if they don't get content frequently. Consistency is the key and this holds so much truth with respect to YouTube. If you are not posting videos frequently on your YouTube channel, now is the time to do so. Be consistent and frequent with your posting on YouTube. If you are posting a video per week, try to post it on the same day and around the same time as the previous ones. If you are not going to post any video or whenever you shoot a video, update your subscribers about the same.
Final thoughts
YouTube is a platform which can earn you great revenue provided you have a large number of subscribers and your videos get high-level of engagement. By having these things, you can grow your YouTube channel. Toronto Digital Marketing Agency will help you grow your YouTube channel by providing professional help.