Guest blogging can be very useful for a business. However, there are many commonly made mistakes that can do just the opposite and cause. Thus, in order to ensure that you do it right, you need to aware with the commonly made guest blogging mistakes. And that is just what we are going to list in this article. So, read on and find out.
As many digital marketing agencies in Toronto tell, guest blogging has helped many businesses improve—especially in the terms on search visibility and web traffic. Therefore, many businesses try their hands on guest blogging. However, not all succeed due to some commonly made mistakes. And knowing those mistakes can help you steer clear for them.
So, in order to ensure that you approach guest blogging the right way, read the list given below which states 10 of the most common blogging mistakes made by businesses.
10 common blogging mistakes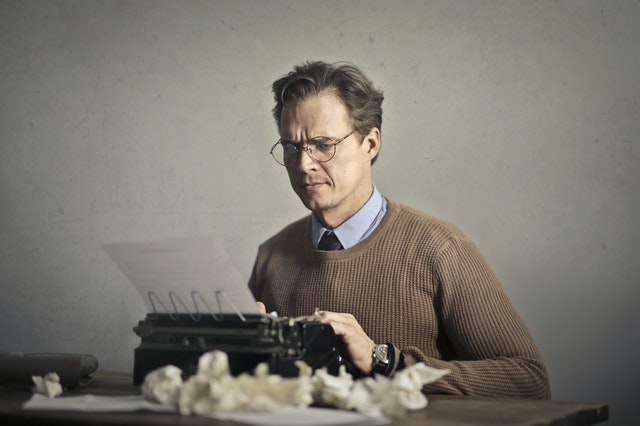 #1 A lack of strategy
One of the common mistakes that small businesses make when it comes to content marketing is to approach it with a lack of proper strategy. And this is the reason why many of them don't succeed. So, make sure you are not doing the same. Before starting to pitch a website, clear your objectives. Are you doing it for increased web audience? Better search visibility? Or increased brand awareness? Answering such questions will act as a seed to set proper goals and grow a meaningful strategy.
#2 Un-targeted approach
The deal is not just about blogging on a different website. It is also crucial to ensure that the website you are blogging actually has your target market as their audience. That being said, many businesses make the mistake of not having a targeted approach and would guest blog on any website possible. As a result, they end up with disappointing ROI.
#3 Pitching wrong websites
Another common mistake that guest bloggers make is to pitch wrong websites. This happens are a result of lack of strategy and/or targeting. Once you have your goal clear (say, ranking for a particular keyword), you'll know whom to target and thus, you will be pitching the right websites.
#4 Not addressing blog manager correctly
Do your pitch emails begin with "Dear sir/ma'am", "To whomsoever it may concern", "The blog manager.." etc.? If yes, then maybe this is the reasons your pitches are not being considered seriously. Thus, make sure to at least be aware with the name of the person you are addressing.
#5 Skipping the site research
The blog owners at least expect you to have a certain level of knowledge about their website. With every pitch you make, you need to ensure that you have researched the site properly. This will also allow you to get an idea of what sort of content the blog owner is looking for. And hence, you will be able to improve your pitch accordingly.
#6 Overlooking the guidelines
Websites that invite guest blogs generally issue a set of guidelines for the same. Many guest bloggers tend to overlook it and as a result, get their pitch rejected. This is something that blog owners can't overlook. They at least expect you to be familiar with their guidelines. So, make sure to go through it at least once.
#7 Asking silly questions
This happens due to lack of research and observation. Many guest bloggers would approach blog owner with obvious questions that are already answered on the website or are apparent. Again, websites that welcome guest bloggers at least expect you to have researched their website and such questions reflect a lack of it.
#8 Poor quality content
As per the content experts at digital marketing agencies in Vancouver, a common reason for the rejection of guest blog pitches is the poor quality of the content. All your efforts would go to waste if you don't create high quality content. So, if guest blogging is not working out for you, this is the first thing to begin with.
#9 Ignoring your own blog
Attempting to guest blog is almost entirely useless if you don't work on your own blogs. One of the key motives of guest blogging is to attract traffic to your own website and blog. Thus, if you overlook the quality of your own blog, there'd be no point. This is a common mistake that many businesses make. Make sure you don't do the same.
#10 Lack of relationship-building
Another common mistake that beginner guest bloggers make is to miss the importance of relationship building. Technically, the arrangement ends as soon as you have created the guest blog. But should it really? No. You should stick around for some more time after you have made the guest blog. Reply to the comments, interact with the audience. Keeping in touch with the website will help ensure that your future pitches also get accepted.
Bottom line
Guest blogging can be really beneficial for a business in terms of search visibility and web traffic. It is a great digital marketing and SEO tool. However, not many succeed in guest blogging because of few common mistakes. And you have learnt about the 10 most common of them in the list below. So, make sure that you steer clear from these. And for the best content marketing results, you can always hire digital marketing agencies in Montreal.
For more, keep visiting us!