The market of app development is expanding rapidly. Why is that? And why every business you see is investing in app development. In this article, you will find answers to all this. So, read on to find out how developing Mobile app can help a business.
In the present day scenario, most of the online customers engage with businesses through their smartphones. Can you even remember when was the last time you bought something from or engaged with a business using your desktop? Mobile users are dominating the population of online shoppers in the present day scenario. And looking at the pattern, this trend is only bound to grow.
As the consumer of the day is so spoiled with convenience and choices, the competition in the online market is tighter than ever. Mobile optimization of websites has become a given long ago. However, it isn't enough if you want to beat the competition.
For one, Mobile apps are ridiculously convenient to use. Regular online shoppers don't go to websites now. They use mobile apps. And hence, businesses are exceedingly moving towards this technology. There are just many more reasons why app development can be really beneficial for a business. We have listed them all below.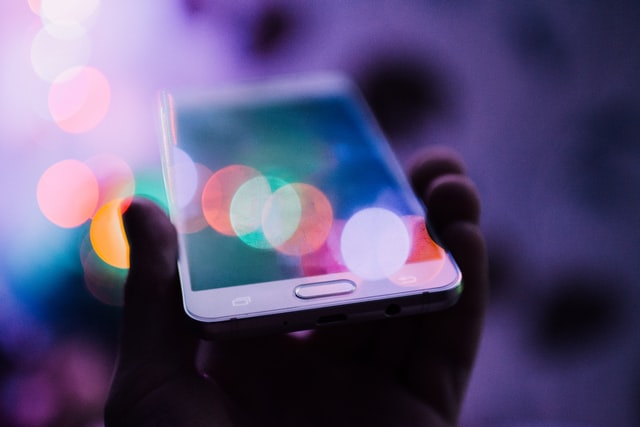 Reasons why developing a mobile app is beneficial for a business
>>Convenience
The biggest selling point of mobile apps is that they are ridiculously convenient. It is far easier and better to engage with a business using their mobile software than to do so through web browsers. Moreover, it gives better personalization options to customers which further makes it easier for them to engage with the business.
>>Customer Engagement
Through developing a mobile app, businesses can strengthen customer engagement by manifolds. Mobile apps enable a direct marketing channel between the customers and the business which leads to effective communication and transaction. You can easily reach your customers in real-time with the help of push and in-app notifications.
>>Brand awareness and recognition
Improving brand awareness and recognition is one of the key benefits of developing a mobile app for your business. Firstly, you get to reach a wider audience as you enter a new market. And as mobile app development allows businesses to build an app that resonates their brand message through its designs, themes, and various other features—it allows businesses to amplify brand voice and recognition.
>>Promotion
Whether it is the new product your business has introduced or if it is a seasonal sale, you can inform your customers about this in no time with the push and in-app notifications. Hence, having a mobile app version of your business can help facilitate with quick and more effective promotion.
>>Optimizing Retail
Using mobile apps to engage with your customers is not only ridiculously convenient for them but you too. Buying and selling using mobile phones has radically transformed retail. There is lesser gap between the manufacturer/seller and the customers. Businesses can easily shorter the selling chain and reach their target market without requiring any mediators.
>>Easier Payment
One of the best things about mobile apps is their robust payment gateway integrations. This being the reason, during online shopping through mobile apps, payment methods become quite easier and simplified for users than it does on website. This way, it also leads to a smoother and hassle-free shopping experience for the customers.
>>Building a loyal customer base
Another very big advantage of having a mobile app version for your business is that it helps build a loyal customer base like nothing else. You can easily reach your customers with special deals and exclusive offers. There are many ways you can reward your customers which will make them stay loyal to your brand. And what is a better way of doing that than to reach them right on their phone's notification bar?
>>Ultimate Mobile Optimization
Businesses making themselves available in mobile app versions are the ultimate examples of mobile optimization. You must be aware how in the current digital marketing scenario, it is crucial for businesses to optimize for mobile businesses. Optimizing your E-Commerce website in such a way is good and all but if you want to have an edge in the competition, developing a mobile app is the best option.
Over to you
Developing a mobile app has insane benefits for a business. It helps businesses reach and engage their customers more effectively than having a website alone. It also helps in digital marketing and promotion. Not to mention how it improves brand awareness and recognition. All this leads to strengthening customer relationships and building a loyal customer base. And, of course, it is the ultimate way of optimizing your business for mobile phones. Hence, this is something totally worth investing in for a business.