With over a billion users, Instagram is many times engaging than other social media platforms like Facebook and Twitter. Majority of users use Instagram to research on products and services with buying intent. And Instagram is not just for B2C companies, it is also a great place for B2B companies. Instagram is a gold mine for earning qualified followers and engagement that can convert to real customers. You have to make the most out of this platform. How? Utilize Instagram to its fullest potential by creating winning content on Instagram. If you don't have an Instagram content strategy then this article will be a huge help to you.
This article will talk about how you can create winning content on Instagram.
Let's dig right in
What are the kinds of Content on Instagram?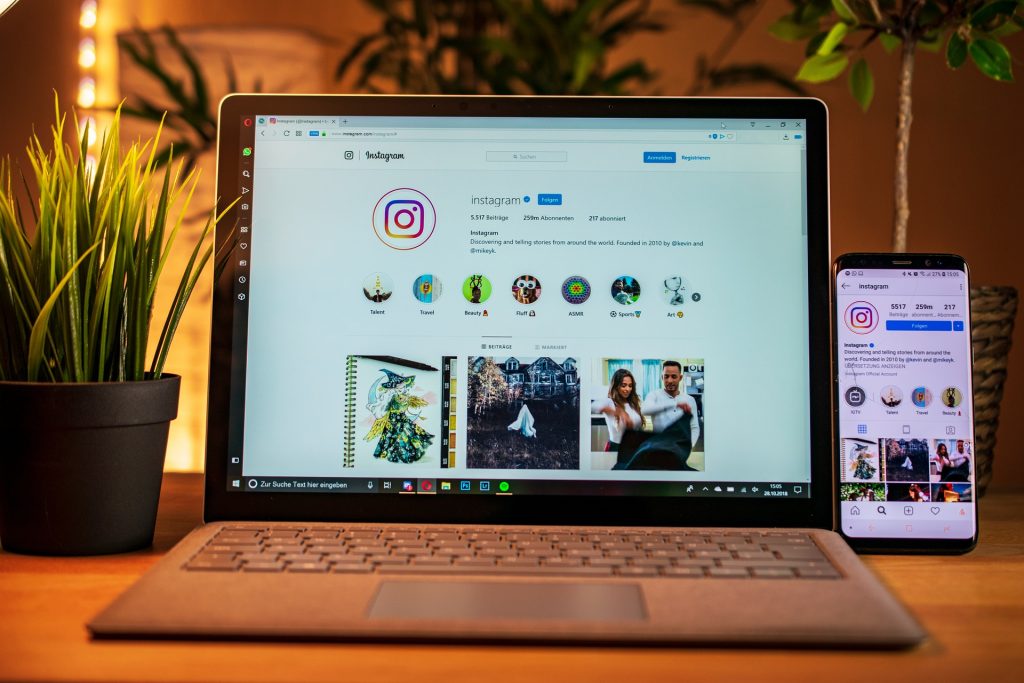 There are different kinds of content which you can put out on Instagram such as
Instagram Feeds– this is the most common form of posts on Instagram. You can post images or videos about a minute long up to 10 of either form in a feed post.
Instagram Stories– IG stories are really important as majority of the people purchase a product after seeing it in a story. IG stories appear for 24 hours unless you save them to your highlights.
Instagram Reels– Reels are the latest type of content you can find on IG. They are "short, entertaining videos on Instagram where you can express your creativity and bring your brand to life. People come to Reels to participate in cultural trends, collaborate with the community and discover new ideas" as said by Instagram. Reels can be as long as one minute which automatically loops.
Instagram TV– These are long videos content which can be an hour long.
Instagram Lives– IG Lives are visible in real-time only when they are being shot. You can save as well as publish them as an IGTV.
How to Create Winning Content on Instagram?
Here is how you can create winning content on Instagram
✅ See what is valuable to your audience
First off, you have to determine what is valuable to your audience by preparing a list of their pain points and goals as it relates to your product or service and industry. As opposed to writing about your company, you need to address your audience's needs by providing a solution to their problem which will be your product or service. So, in short, you need to create helpful content for your target audience and not for your company. You have to show that you care about your audience, and that you want to help them and providing value to them. This will catch their attention and they will stop to check your post.
✅ Do competitors analysis
It is important to check what your competitors are doing which will help you shape your Instagram marketing strategy. See what they are posting on their platform and make note of what is getting a lot of engagement from your target market. Look at the content and engagement of the topics of your industry on Instagram. Check what topics are in trend and getting more engagement.
✅ Map out the topics based on your research and analysis
Map out the topics that you can break down further into sub-topics. Select topics that will be valuable to your audience based on your research. Write down at least five main topics around which will you will be creating content. It is important to ensure that whatever you are creating offers some value to your audience.
✅ Frame your content for future
You may have come up with many topics to create content on Instagram but you can't post all of them in one day. Hence, what you can do is you can make a framework of your content for upcoming days for instance, a content calendar. Create your content from the list of topics you have written down. Start forming a plan of posting about Topic A on a particular date, topic B on another particular date and so on and so forth.
✅ Decide the type of content to put out
In the beginning of this post I listed some types of content that you can find on Instagram. Now, after following the previous tips you have to decide what type of content you will be putting out on Instagram. You can use Instagram Live or Instagram TV to answer frequently asked questions that you get. You can also try Reels or IG Feeds to post information about your products and how they will solve audience's problems.
✅ Create copy for your Instagram posts
After you determine when to post, which type of post you have to create on Instagram, now is the time to create a copy of your posts. Copy writing will be a little different depending on the types of content you choose. For instance, for Feeds you have to write a textual form of content whereas Reels would not require much of the writing as people will focus on the video more. It will also depend on the kind of industry you are in when creating content for your Instagram.
✅ Determine hashtags
Hashtags are really important not just on Twitter but on Instagram too. Hashtags are relevant and must be included in your posts. You can use up to 30 hashtags but make sure they are relevant. Besides that, you have to ensure you are not using the same set of hashtags every day, so switch them up. Also, you have to conduct research to find out the hashtags that will give you a bigger and targeted reach.
Wrapping it up
If you follow the above mentioned ways thoroughly you can create winning content on Instagram. Top notch content will help you gain more and more followers and eventually more traffic and more business. If you are struggling to meet your Instagram marketing goals, you need professional help of Digital Marketing Agency Vancouver.