Effective marketing on digital platforms requires having a strong online presence. And in order to optimize that presence, it is imperative for a business to have a robust website. Therefore, the importance of web development in digital marketing can't be ignored. To understand this better, read this article till the end!
How strong the online presence of a business is plays a great role in determining its online success. And since a website is the key representative of a business, there should be no wonder why web development holds such grave importance in digital marketing. In fact, some of the best digital marketing agencies in Toronto also provide web development services since it has such a crucial role to play in marketing.
Not to mention how optimizing your business for the search engine would be difficult without proper web development. That being said, let's talk more elaborately about why web development holds such significance in online marketing.
Importance of web development in digital marketing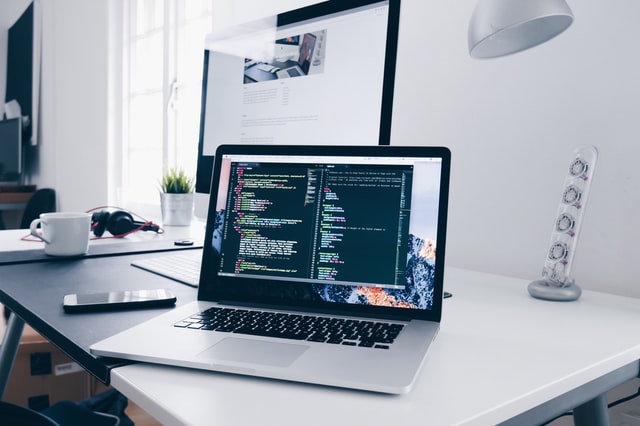 #Organize your business
Web development allows you to organize your business on the internet. Your website is where all your business functions come together. You can create different sections on your website and organize stuff accordingly. This is something that is not possible for a business to do with proper web development services. User-friendliness, navigability, and convenience are something that you can provide your customers only with proper web development.
#Optimize your online presence
Website is central when it comes to online presence. And thus, in order to optimize your online presence, investing in web development is crucial. You should view your website as an online equivalent of your business store. And hence, it is important to optimize it accordingly so as to leave a good impression on your target market. Hence, smart businesses hire digital marketing agencies in Edmonton to align their web development and digital marketing. While other internet platforms also let you present your business, they can never parallel the benefits of customized web development.
#Search engine optimization
You must know what a significant role dwell time and bounce rate play in determining your business's search ranking and visibility. And these two things are further impacted by the UX and UI of your website. Hence, it is important to ensure that your visitors have a great experience on your website—which is again further dependent on how you develop it. We will be talking about some of the most significant web designing factors that influence your SEO.
#Mobile friendly presence
In the era where most people engage with online businesses through their mobile phones, it has become imperative for such businesses to optimize for mobile devices. As a matter of fact, if your online presence is not already optimized for mobile phones, you are already far behind. Therefore, if you want to ensure that your target market has a great experience interacting with your business, optimize for mobile phones is crucial. And this is again dependent on web development. In fact, many digital marketing agencies in Vancouver also give mobile optimization web services to their clients for the best SEO and marketing results.
#Establish your trustworthiness
For a business to succeed, it is important to first establish its trustworthiness. And that's another reason why the importance of web development is so significant in digital marketing. The first thing that a consumer does when she/he comes across a business is to check out its website. Now, if you neglect web development, you'd be losing many potential customers. And apparently, your digital marketing campaigns will fall apart. Businesses with a poor online presence and website are hard to trust. Thus, in order to establish yourself as a genuine and trustworthy business, you need to develop your website in such a way.
#Sell better
A properly developed website is essential in order to be able to sell on the internet. Yes, there are many other platforms where you can your products and services but they have their own limitations. However, with web development, you will have every element of your digital store under your control and you can optimize in a way that best aligns with your sales goals.
#Strengthen your brand
Your brand's digital image is the sum of how you apply visuals and texts over different marketing channels. And not to mention how trust-building is an important factor of brand building. Hence, web development assists in brand building by giving you full control over how you use the visual and textual elements of your website that align with your intended brand idea. And this is another reason why website development is so important for digital marketing.
Over to you
For successful digital marketing, it is important for a business to optimize its online presence. And for that, an optimally developed website is crucial. This explains why digital marketing agencies in Mississauga put so much emphasis on web development as it directly impacts your online marketing success. So, if you want to make the most of your business's marketing potential, investing in web development is important.
For more articles on digital marketing, click here.