For online businesses, the landing page is crucial. It's the landing page of your website when visitors become leads. However, there are a few factors that can detract from your landing page's effectiveness. One of them is its visibility, or rather its lack of it. As a result, it's critical to have a solid landing page SEO strategy in place. As a result, in this article, we'll provide you some helpful hints on how to improve SEO of landing page.
Inexperienced marketers frequently route users to the website's homepage when running a PPC ad. This, however, is a blunder. A unique page on a website should be specifically developed and optimised for users arriving via a certain channel. And here's where your visitors turn into leads.
Let's jump right in
Ways to Improve SEO of landing page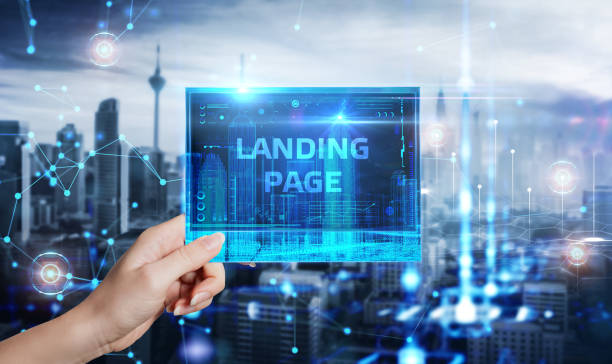 Here are ways to improve the SEO of your landing page for better performance
#. Perform thorough keyword research
When it comes to search engine optimization, keywords are critical. These are the terms that help firms connect with their target market. As a result, it's critical to take this step seriously. There is no such thing as a quick fix when it comes to keyword research. The more thoroughly you research your keywords, the better the results you'll get. Keyword research tools like as SEMRush, Ahrefs, Google Keyword Planner, and others can be extremely useful.
#. Targeting long-tail keywords is preferred
Keyword phrases that are longer have less competition than those that are shorter. As a result, ranking with them is simpler. For example, instead of targeting shorter keywords like "digital agency," a digital firm in Toronto could rather utilise "digital agency in Toronto" or even the name of the area. Your CTR rate will also improve dramatically if you choose such precise and long-tail keywords.
#. When it comes to keyword placement on your landing page, be strategic
Finding the ideal target keywords is only the beginning. It's also crucial where you put them on your landing page. When it comes to keyword placement, it's critical to be strategic. For starters, your title tag's keywords should be utilised in such a way that the user is enticed to click on it. Your meta description, header tags, picture file names, and copy should all be optimised correctly.
Read also: How Citiesagencies use Content Marketing to drive conversions?
#. To publish your landing page, use a custom URL
You have the option of publishing a new landing page utilising a subdomain of your service provider. In such instance, they'd be temporarily hosting your landing page. While it may be tempting to delegate the task to them, this practise is detrimental to your SEO. It not only muddles your brand consistency, but it also jeopardises your website's search engine authority. Search engines prefer to see your domain in the URL since it helps them rank you higher. As a result, it's better to utilise a custom URL and publish your landing page to your website.
#. Make an effort to obtain backlinks
Getting backlinks to your landing page is just as crucial as getting backlinks to any other page on your website. As a result, you should focus your efforts on obtaining backlinks for your landing page. There are a variety of approaches that may be used, but it all boils down to outstanding content and targeted marketing. Discover the most effective methods for obtaining backlinks for your landing page in order to increase its SEO.
#. Make sure your page loads quickly
Statistics after statistics show that a webpage that takes longer than 3-4 seconds to load loses nearly half of its visitors. As a result, you must ensure that your webpage opens and loads inside the specified time frame. Any longer than that will increase your bounce rate, negatively impacting your SEO position.
#. Make your landing page mobile-friendly
In today's world, mobile optimization is critical for ranking. Google may even penalise your website if your webpages are not mobile-friendly. As a result, just as you should for other pages on your website, ensure sure your landing page performs well on mobile phones. This is a crucial aspect of web development.
#. Prioritize quality over quantity (or better say, length)
In SEO, the 'quality over quantity' strategy is critical. It is a common misconception that longer content would help you rank higher. While the results near the top of the SERPs tend to have lengthier material, this does not always imply that the length of the content is the reason for their ranking. It's more of a matter of correlation than causation here. As a result, don't try to optimise your landing page under the mistaken assumption that adding more words will improve its ranking. In fact, when it comes to landing pages, it's preferable to keep things simple.
Ending note
Landing pages are critical for an internet business since they are where visitors become leads. As a result, landing page SEO is crucial. You will be able to accomplish so efficiently with the help of the tips provided above. It all comes down to a few web development considerations, keyword tactics, and content production—and you'll be able to simply boost your page's visibility.