Video marketing is indeed one of the most important content marketing models in the present day scenario. It is not secret how people on the internet and other digital platforms absolutely love engaging with videos. This is why video can be such an effective marketing tool. And hence, video marketing can be really advantageous for a business. But is it not working out for you? Then you need to read this article because here, you will learn about some of the best tips to improve video marketing.
Content marketing is very important for a business. And since video is currently the type of content that people love engaging with the most on the internet, video marketing can be really beneficial for a business. In fact, digital marketing agencies in Montreal found that businesses which invest in video marketing enjoy many benefits like improved audience engagement, more brand awareness and recognition, better lead generation and conversions, and so on.
Therefore, you need to make sure that you have a winning video marketing strategy in place. And the tips given below can help you with just that!
Improve video marketing with these useful tips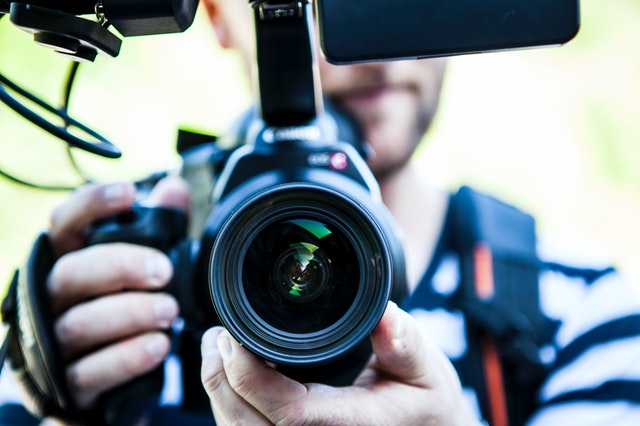 #Define proper goals
When you begin with any sort of marketing, the first thing is to do is to define proper goals. Still, it is surprising how many businesses miss this point when it comes to video marketing. So, the first thing to begin with is to make sure that you have set proper goals. Your video marketing goals should be clear, achievable, and measurable. And there are always digital marketing agencies in Edmonton that can help you define the right goals.
#Research your target market
Researching your target market is really important. Of course, you will have to put time and efforts into this but that is going to be all worth it. If you want to engage your target audience, you need to understand their pain points, likes, dislikes, the type of content they like to engage with, and so on. This will allow you to create such content that resonates well with your audience and they would like to engage with. So, make sure to properly research your target audience.
#Find the right format for your video
There are a number of video format that you can use. Some of the most commonly used video types are:
Talking head
Interview
Vlog
Explainer
Product demonstration
Customer testimonial
User generated content
Reels/short videos
Branded mini-documentary
Company culture video
Your choice of video format will depend on a number of things like what resonates the best with your audience, what format will be best to get your message through, and so on.
#Reinforce your brand
One of the key objectives of video marketing is to reinforce your brand. However, many businesses tend to miss this point. When a viewer watches your brand video, they should be aware at all times that what and who is talking to them. Your brand should be present in their mind. Therefore, you need to make sure that your brand voice is loud and clear in your video. There should be something or the other throughout the video that keeps reminding people of your brand. You can even use from background music that is unique to your brand or should have your brand's logo present at all times in the video.
#Choose the right channels
What are the channels and platforms that you use for video marketing? Is your video marketing limited to just YouTube? If that is so, you need to change your approach. There are a number of other platforms that you can try exploring like Instagam, Snapchat, Facebook, TikTok, and so many more. The choice of video marketing channels depends on a number of things like your marketing goals, audience's preferences, video formats, and so on.
#Pay attention to the comments
Paying attention to the comment section of your videos is again very crucial. People are usually very vocal on the internet and most of them would comment what they think about your video. In most cases, comments alone can give you the idea of the success (or failure) of your campaigns. There, you can also get some useful customer insights that will further help optimize your campaigns.
Final Word
Video is the most popularly enjoyed content type on the internet. Thus, video marketing can be immensely beneficial for your business. However for that, you also need to make sure that to do it right. And that is just what the list of the tips given above can help you with. So, make sure to implement all these points in your video marketing campaigns. Or else, there are always digital marketing agencies in Vancouver that can help you get the best video marketing results.
Looking for more content on digital marketing? Then make sure to visit us regularly!