Voice search is trending like anything now. With the ease and convenience of being able to search the internet with voice command, it is no wonder why people are becoming more and more comfortable with and accepting of it. That being said, now your SEO can't be complete without optimizing for voice search. So, read on and find out simple tips to optimize for voice search.
For a successful online business, it is important to do search engine optimization. Or else, you won't be able to reach your target market on the internet. However, if you are still stuck with just conventional SEO, you haven't optimized your business yet for a large percentage of your target market—the voice search users.
And you need to know that the number of voice search users is only increasing. They might as well be dominating the internet search in near future. Thus, it is important for an online business to optimize for voice search as well.
That being said, read about the some easy tips to…
Optimize for voice search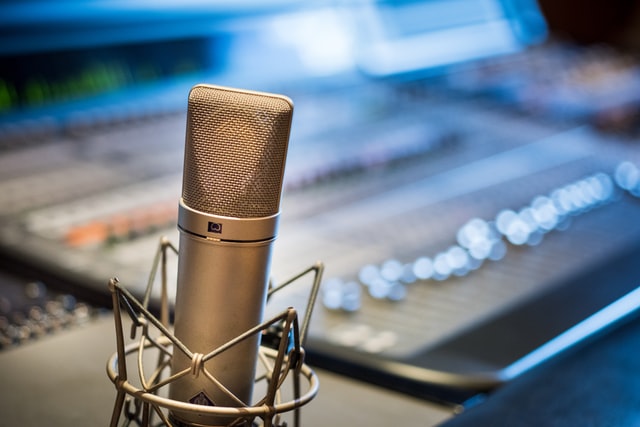 #Use of language
The way we use language while speaking differs from the way we use it while typing or writing. Hence, the way queries are formed while giving a voice command differs from the way when it is formed while typing. In voice search, we tend to use a more conversational language. So, make sure that your website and blog content is written in conversational language. It will improve your chances of getting ranked high in voice search.
#Long tail keywords
Continuing the point of use of language, we tend to use longer phrases and sentences when we speak than when we type or right. For example, a person looking for digital agencies in Toronto is likely to form his/her search query as "digital agencies in Toronto" or just "digital agencies" while typing. However, when voice searching the internet, people tend to use longer phrases and sentences. So, it may go like "what are best digital agencies in Toronto" or "show me the best digital agencies near me." So, research how your target market uses long-tail keywords when voice searching your business and apply them in your content accordingly.
#FAQ/QnA page
People tend frame their search queries in question for when searching with voice command. Like instead of saying "weather" or "weather today", they are likely to form their search query as "what is the weather today?" So, identify the commonly asked questions of your target market and create content answering those questions. And it is best advised to have an FAQ or QnA page on your website. This will help your website rank better.
#Readability of the content
Readability of the content also plays an important role in SEO. While it is pretty basic, many tend to miss this point. Anyway, the readability of the content can greatly affect your voice SEO. You need to make sure that your content is precise and easy to read. Keep from using technical jargons and use simple natural language. For voice search, it is recommended to have your content ranking around 8 on the Flesch Kincaid Grade.
#Mobile optimization
Almost all voice searches are done using mobile phones. Therefore, it is important to ensure that your website is mobile friendly. While mobile optimization is anyway important for SEO, it is all the more so if you want to optimize for search engine. So, make sure your website works well on mobile phone. Check out this blog for web development tips to make your site mobile friendly.
#Website loading time
Having a quick loading website is important for effective SEO anyway. But it is an all the more crucial factor for voice search optimization. If your website takes too long to load, it can lead to site abandonment, thus increasing bounce rate. And this will further bring doing both traditional and voice SEO. Therefore, make sure that your website is quick to load.
#Local SEO
Voice search is commonly used for local "near me" searches. Hence, optimizing for local search can greatly improve your chances of getting high ranked on voice SERP. You should being with claiming your business page on Google My Business listing and then optimize it. Moreover, you'd also need to research local search terms to find the right keywords. This will allow you to improve your local search visibility and reach which will further help improve your voice SEO.
Over to you
Digital marketing and SEO is important for all online businesses to survive and grow. And to improve your visibility on the internet, it is important that you also optimize for voice search. And with the help of the tips give above, you can do just that. Or else, there are always digital agencies that you can sort to for your online business needs!
Drop a comment and let us hear your views and queries. For more, stick around.