Marketing on social media can be really beneficial for a business. This explains why more and more businesses are moving towards social media marketing. However, it doesn't really work out for all. And the reason behind it mostly is that businesses don't know how to approach it right. As a result, their social media marketing campaigns fail. If you are also not satisfied with the performance of your campaigns on social media, then this article is for you. So, read on and learn about useful social media marketing tips to boost your campaigns.
Social media marketing can be advantageous for a business in a number of ways. Increased brand awareness, higher audience engagement, better returns on marketing, more web traffic, higher conversion rates, and so on; there are a number of ways in which social media marketing helps a business. Digital marketing agencies in Edmonton found that businesses which invest in SMM perform better than those who don't. All in all, social media marketing can be really gainful for your business.
However, this also depends on how you approach it. And that is just what this article can help you with. So, check out the list below and learn about some of the most useful tips that can help optimize your social media marketing campaigns.
Useful social media marketing tips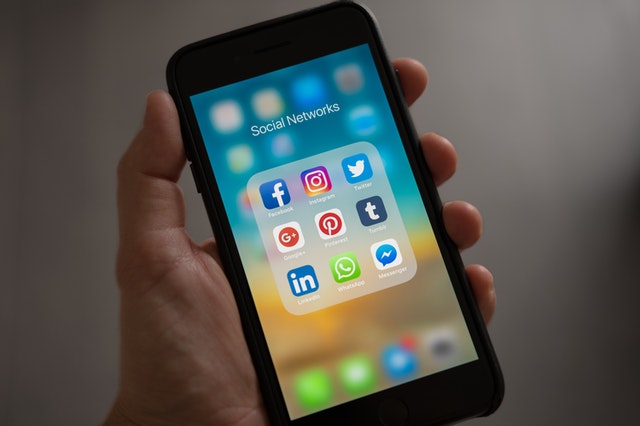 #Define clear goals and KPIs
While this may sound basic, it is surprising how many small businesses miss this point. Setting proper goals is necessary in order to ensure that you achieve your marketing objectives on social media. So, make sure that you set proper social media marketing goals that are clear, relevant, achievable, and measurable. Moreover, you also need proper KPIs, that is, Key Performance Indicators that allow you to measure the performance of your campaigns. So, make sure to that you set KPIs accordingly.
#Understand your target market
A common mistake that small businesses make is to not take time to understand their audience. And this is the reason that their social campaigns fail. Make sure you don't commit the same mistake. Take time to understand your audience. Find out what sort of content they like to engage with, and so on. Researching the audience that you want to engage is important in order to come up with right content strategy. So, make sure to research your audience accordingly.
#Choose the right platforms
Choosing the right platform is also important when it comes to social media marketing. There are a number of concerns when it comes to choosing the right social platform. Find out which platform suits your marketing requirements the best. Moreover, you also need to find out what platforms are used by your target market. So, make sure to research your options carefully and select the right options accordingly.
#Use more than one platform
Are you only marketing your on Instagram? Or on Facebook, LinkedIn. or any other single platform? If this is what you are doing, then that's a mistake. Digital marketing agencies in Vancouver suggest that you should use more than one social media marketing platforms to market your brand. This gives you a greater control over your business's social presence and image. Moreover, you will be able to reach a greater audience. So, make sure to market your brand on multiple platforms.
#Be interactive
If you want to succeed in social media marketing, it is very important to be interactive. One of the key objectives of social media marketing is to engage your target audience. And being interactive is the best way to do that. In fact, social media platforms like Facebook, Instagram, SnapChat, etc. provide a number of features in post and stories that allow businesses to engage with their users. So, make sure to put them all to use and make your account as interactive as possible.
#Don't post too much promotional content
Digital marketing agencies in Montreal found that a big blunder that many small businesses make in social media marketing is to make it all about promoting their brand. Promotion content and ads are already despised and the last place people want to see it is on social media pages. Promoting your products and/or services once in a while is fine and all but it is best to keep it to a minimum. People expect to find engaging and interesting content on your social handles. So, make sure to give them that.
#Test and improve
In order to keep your social media marketing campaigns optimized, it is important to keep testing and improving. So, make sure that your keep tracking the performance of your campaigns on social media. This will allow you to identify your strengths, weaknesses, mistakes, scope of improvement, and so on. And as a result, you will be able to optimize your strategies accordingly. Also, make sure to use right SMM tools.
Final Word
If done right, social media marketing can greatly help a business improve. And to help you ensure an effective marketing model, the list of social media marketing tips given above can come in really handy. The gist of it all is to understand what your audience likes and engage them with such content. Or else, you can be a smart business and hire digital marketing agencies in Toronto for top-notch social media marketing services.
Looking for more articles on digital marketing? Then make sure to keep visiting us!