Most of the successful online businesses have blog. This is so since blogging can have immense benefits for a business. Are you too planning to start a blog for your business? Then this article is for you. Read and find out what are the benefits of blogging for a business.
Fore effective digital marketing and SEO, content marketing is crucial. Without it, you can't reach your target market and can't make your message through. And there are many ways of doing that. However, blogging is the most crucial way of content marketing.
This explains why so many businesses maintain a blog. It helps them improve their visibility and reach on the internet. Moreover, it helps them engage their audience, increase their dwell time, minimize bounce rates, improve their lead generation and conversion rates, etc. And these are just some key benefits to name. You can actually improve a lot with blogging.
That being said, let's find learn about…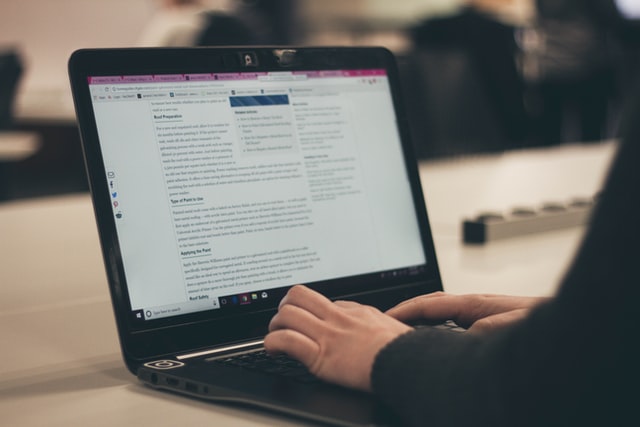 10 Key Benefits of Blogging for a Business
#1 Rank better for your target keywords
One of the biggest benefits of blogging is that it helps in SEO. It can greatly help a business rank better in the SERP. People come to internet looking for answers to various questions. Blogging lets you write about your industry related topics and gives you the space to add keywords and phrases that are used by your target market. And hence, you will be able to rank better when a query related to your business is searched on the internet.
#2 Audience engagement
Another great benefit of blogging for businesses is that it helps them engage audience. If you can write and post interesting content regularly, you can improve your customer engagement like nothing else. Moreover, this will also improve your dwell time which will eventually benefit your search rankings.
#3 Check bounce rate
When a visitor comes to your website and leaves without engaging with it (without clicking anywhere), it counts against your bounce rate. A higher bounce rate can be bad for your SEO. If it is too high, your website can also end up getting penalized by Google. Apparently, as you'd be engaging your audience with your blogs and improving your dwell time, it will naturally keep your bounce rate in check.
#4 Get quality backlinks
Backlinks are important for the success of an online business. When a website gives inbound link to your website, it acts a vote of confidence. It signals Google that other authorities also trust your website's content. And since Google aims at presenting the most useful content to its users, it'd give you a ranking boost. While there are many ways to get backlinks, posting quality blog content remains the most important one.
#5 Keep your website content updated
For a business, it can get difficult to update its website content regularly. And that's another place where blogging can help. Through active creation and posting of blogs, you can update your website with relevant content regularly. Just make sure to be consistent and post only quality blogs.
#6 Educate your target market
Blogging gives you a platform to educate your target market. The present day consumer wants to research and learn, and make an informed purchase decision. And with the help of blogging, you can do just that. And when your target market would find your content helpful and valuable, it will improve your business's relevance and trustworthiness in their minds. As a result, they'd convert into your loyal customers and audience eventually.
#7 Solve customers' problems
Consumer is looking for businesses to solve their problems. And with the help of blogging, you can do just that. Research and find out what are the commonly asked questions of your target market and create blogs answering them. This will not only help solve customer problems but also help explain them how your business fits in to solve it. So, you'd also be likely to enjoy higher conversion rates.
#8 Tweak content marketing by repurposing your blogs
Email marketing, social media marketing, video marketing, etc.– different types of digital marketing modes require content. And here too, blogging can help. You can turn your best blogs into ebooks or downloadable PDFs and share it with your customers and leads through emails. Excerpts and snips can be taken from a blog and used as tweets or social media posts. You can also convert blog content into infographics, images, videos, presentations, podcasts, etc. This way, you will be able to get the most out of your content.
#9 Improve the trustworthiness of your business
When you post quality content consistently which give your target market valuable information, helps solve their problems, and so on, they'd be able to trust your business better. The better your content is the, the more it'd be help you to come across as an industry leader who is highly professional and is an expert in its field. This will help people find your business dependable and trustworthy.
#Strengthen your brand voice
Content marketing is the best way of developing and amplifying your brand voice. And what can help better than blogging? By maintaining a consistent brand voice in your blog content, you can develop a distinct brand voice while also strengthening and amplifying it. Hence, blogging also helps in brand recognition.
Wrapping up
So, here ends the list of 10 best benefits of blogging for a business. It all comes down to improving your SEO, digital marketing, content marketing, email marketing, audience engagement and conversion rates, improving the overall credibility and trustworthiness of a business, and so much more. Hence, your website doesn't have a blog yet, start one now!