Content bears great significance in digital marketing and SEO. Therefore, having a super effective content marketing strategy is very important. And to help you out on that one, we have curated a list of top 10 tips to improve content marketing. So, keep reading.
Content is the king.
Digital marketing and SEO expert have been saying this for ages and it still stands true—content is fundamental. This explains why content marketing is so important. Hence, if you want to optimize your business's online presence and market it effectively, you need to have a sound content marketing strategy in place.
Do you think your current content marketing strategy is falling? Are you not able to achieve your marketing goals with it? Then your campaign needs some revamping. And that is just what this article can help you with. With the help of the tips given in the list below, you will be able to optimize your content marketing campaign and enjoy better ranking and visibility, higher audience engagement, improved conversion, and overall optimize your business's online presence.
10 Best Tips to Improve Content Marketing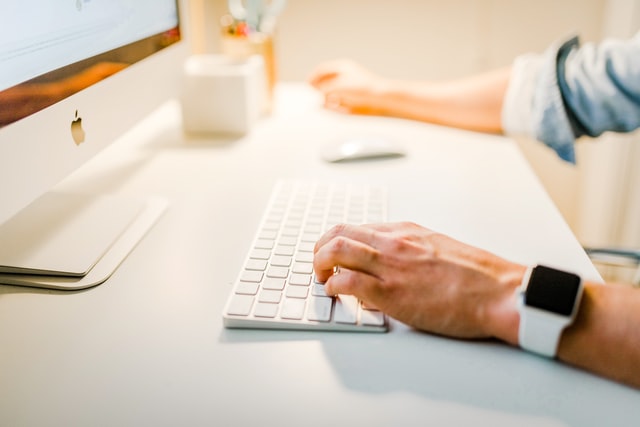 #1 Have a particular niche category
If you write and post about anything and everything that is popular, you can't enjoy consistency in either of this—search visibility and ranking, audience engagement, etc. Having a definite niche category is important for both SEO and to have your audience trust your content. Hence, follow a niche that you are an expert in and publish articles only within its define.
#2 Post only best content
Content marketing is not just about publishing blogs. You need to ensure that what you are posting us super relevant and will add real value for your readers. Mediocre or just good enough content can take you anywhere in this intensely competitive present-day online market. So, don't create content just for the sake of it and focus on producing only good content and give it all the time it takes.
#3 Put quality over quantity
Are you posting daily but still aren't able to improve your ranking or web traffic? Then in all likelihood you are not producing quality content. So, if you think that posting daily and in great numbers can improve your content marketing campaign, you are mistaken. Focus mainly on producing quality content even if it takes you a week. It is better than posting mediocre articles in big numbers.
#4 Be consistent
Not posting frequently is fine but you need to be consistent with your posting pattern. You can judge your ability the best and based on that, you can determine how often you can post. Is it thrice a week? Or twice or once a week? That is fine. Just make sure that you have consistent posting schedule.
#5 Re-use your best content
Can you think of something you posted which received a great response? If yes, you can repurpose that content. Creation of good content is time consuming and takes a lot of effort. Therefore, you should try to get the maximum out of them. For example, you can take certain excerpt or paragraph from a hit blog of yours and post it on your social handles—in the forms of post or comments. And of course, don't forget to link them to your website. You can also convert them into downloadable PDFs or send them as email-blasts. This way, you will get the most out of each piece of yours.
#6 Promote blogs on social media
Do you share your blogs on social media? If not, then start doing that now. This simple practice can greatly improve your number of readers. People who are already following your social handles would in all likelihood naturally be interested in the subjects of your blog. Therefore, make sure to share you the links to each of your blog on social media. And including an enticing excerpt from the blog content in the caption can help improve its click-through rate.
#7 Don't just add to the traffic
Don't create content just because everyone does. It will only add to the traffic. Focus on providing value. Whenever you write on a particular subject, try to be as unique as possible. Taking inspiration may be a good thing but most of the time, bloggers end up replicating not only the content but also style of the other successful bloggers. If you are replicating a blogger who is famous in your industry, just know that your target audience can tell. So, why'd they read your content if it is only a replica when they can read the original one. Therefore, make sure your content is unique and provides actual value to your readers.
#8 Always substantiate your argument
Don't just make a point and leave it be. You need to substantiate your point. The audience won't trust your content unless you back your arguments with logic or facts. You need to explain the 'whys' and 'hows.' And whenever you are including any data, make sure it is credible. Therefore, it is always best to use official data from credible authorities. And if your data is based on your own survey, you need to explain the methods you have employed, the entities you have surveyed, and so on. The internet users are smarter than ever now. They can easily tell if your content is factually incorrect and misleading. It'd be bad for both your online reputation and SEO.
#9 Your content should reflect your brand voice
One of the key function of digital marketing is to amplify brand voice. And content marketing can be major tool in helping a brand develop a unique voice. So, how do you ensure a consistent brand voice across all your content? Well, there is no set procedure that can help. But there are certain things I can suggest you to do. Set editorial standards and ensure consistency in tone throughout all your content pieces. When reviewing a post, you can ask yourself following questions:
Does it reflect your company's value?
Is it really looking sincere or forced and artificial?
Are you contradicting your company's values anyhow?
Reviewing your content with questions like this can help you refine your brand voice which will further benefit your content marketing.
#10 Do effective keyword research and placement
Ideally, content is supposed to be insightful, add value for the audience, and so on. But this is not an ideal world and in order to make our content visible on the internet, we need SEO. Keywords are the life and blood of SEO in content marketing. Therefore, proper keyword research and placement is important. Hence, make sure to not take this lightly. There'd be no point in creating even the best of the content if no one can find it.
Final Word
Content marketing is very important for online businesses. Even digital marketing and SEO is largely dependent on it. Therefore, it is a good idea to keep optimizing your content marketing strategy to stay competitive in the market. With the help of the list above, you will be able to do just that and enjoy many benefits of content marketing—better SEO ranking, increased web traffic, improved audience engagement, and so on.
Got questions regarding this? Just drop a comment below!