Online sales are a constant worry of every online business. Is your online sales strategy not working out? Are you looking for ways to improve sales on your website? If yes, then this article can come in really handy for you. That being said, let's talk about the top 10 ways to improve your online sales.
From financial management to staff management, digital marketing, SEO, and so on, there are number of things that a business has to take care of. And we do all that in order to ensure that we keep making sales and keep getting new customers. Profit making is essential for a business which is dependent on revenue generation, which is further dependent on how many sales a business makes.
To ensure the survival and growth of a business, it is important for it to make more and more sales. However, this can get challenging for online businesses sometimes. And hence, we have curated a list of…
10 best tips to improve your online sales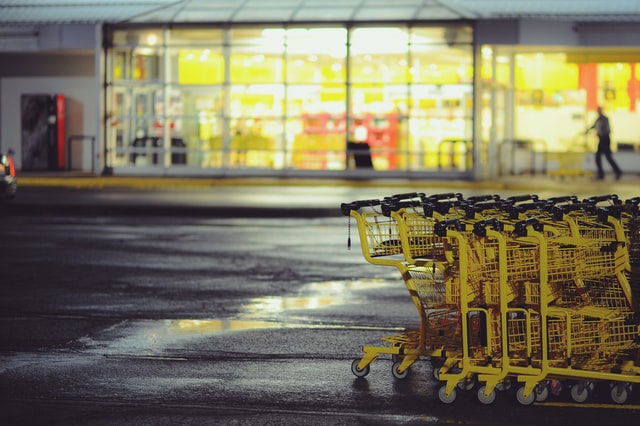 #1 Optimize your landing page
Landing page is the page on your website where your visitors land after having clicked on a (typically PPC) link. In order to make sure that the visitor does make the purchase, you need to have a great landing page. Here are a number of things your landing page should be:
Quick to load,
Mobile friendly,
Engaging,
Proper CTA elements,
Have a clean web design, and so on.
Moreover, it is important improve the visibility of your landing page with SEO, so that it is discover-able for your target market. Hence, it is also important to work on your landing page's SEO.
#2 Honest sales copy
Be very honest with your sales copy. Don't make claims you can't substantiate. Many times, the gap between what the ad makes your product look like v/s what your product actually is becomes the gap between your CTR and conversion rates. Make sure that your sales copy doesn't misinform in the slightest and adequately reflect what's behind the link. This is not only important to successfully make sales online but it also defines your business's trustworthiness.
#3 Customer reviews and testimonials
Incorporating customer reviews and testimonials on your website can help improve your website manifolds. It will help your customers trust your brand better and eventually accelerate their buying decision. So, make sure that you encourage your happy customers to give your products and services reviews and flew customer testimonials on your website.
#4 Payment methods
Not finding the preferred payment gateway or method can make your potential customers abandon their carts. Online consumers are very selective and particular with payment gateways and methods. If they don't find an option that is reliable and convenient for them, they will most likely not make the purchase. Hence, it is important to have a number of reliable payment methods and channels available on your website.
#5 Buying process
The longer and fussy your buying process is the, the lesser are the chances of make the sale. Thus, you need to make sure that the journey from selecting the desired product or service to checking out is simple, hassle free, and quick. Most online shoppers buy in impulse. If you can convert within the time the impulse lasts, you can easily improve your online sales.
#6 A sense of urgency
A customer is more likely to make the purchase when there is a sense of urgency. How can you create such a situation? There are basically two factors that come into play—time and stock. Adding words as simple "limited period edition", "the sale ends at xy", or "only x items left" can improve sales greatly.
#7 Exchange and return policy
The fear for the product being not up to the mark is another reason why many people hesitate from buying online. They don't want to take that risk. And that's where having easy exchange and return policy can help you. When the customer have the option of changing or returning the product they don't like, they are more likely to make the purchase. So, this can be really helpful in improving your online sales.
#8 Email marketing
Email marketing can help you notify your customers about special sales, offers, and deals. Since most people access emails through their mobile phones, you messages reaches them in real time. Hence, this method of digital marketing prompts quick action. And since customers tend to respond better to this marketing channel, there is a greater chance that they'd make the purchase.
#9 Less is more
Giving too many options for a product can actually get confusing for the buyer and you can very likely lose the sale due to that. Too many choices can overwhelm the buyer. So, make sure that you structure your product pages in a way that visitors have as few choices as possible at once. This makes it easy for customer to make a choice and buy it.
#10 High quality pictures
Presentation matters a lot in digital marketing. No matter how nice your product is, if you can't present it well, it won't appeal to customers. Hence, it is important to have high quality pictures for your products. So, make sure the picture has a high resolution, accurately displays your product, is optimized properly, and is overall appealing. Moreover, use multiple photos of your product from different angles. Investing in quality product images will definitely help improve your online sales.
Wrapping up
Selling is a constant worry of every business. For an online business to survive and grow, it is important to have an effective sales strategy in place. And the tips above which comprise of various digital marketing and SEO tips can help you optimize your sales strategy.
So, apply these tactics and let us know what worked out the best for you!