In the present day world, digital marketing has become synonymous with the whole concept of marketing. Indeed, as every other major sector has been digitalized, so has been marketing. More and more businesses are digitalizing their marketing systems for the immense benefits it has to offer. And in this article, we are going to talk about the key benefits of digital marketing. So, read on.
Just like production or procuring of goods or services, management of finances and the human resources, dealing and maintaining relationships with suppliers, and so on, marketing is an indispensable business function. In order to survive and grow, a business needs to have a strong and effective marketing strategy in place.
In the current age, effective marketing is almost impossible without digital means. Even most of the present day consumers now sort to internet to engage with businesses. Simply put, digital marketing is becoming increasingly popular which will soon become a norm.
Therefore, it is time that you start marketing your products and services on the digital platforms. Still not convinced? Perhaps you will be when you learn about its immense benefits.
The key benefits of digital marketing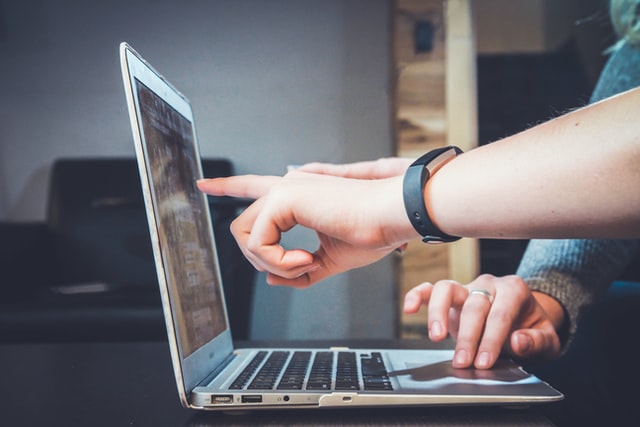 #Cost effective
Contrary to the common misconception among small businesses, digital marketing is cost effective. In fact, you can begin with zero costs. This is one of the main reasons why it is ideal for small businesses with limited funds. Set up your business website with WordPress, create your business page and account on Facebook, Instagram, Linkedin, and/or on other suitable social platforms, claim your business on Google My Business listing, and you will be all set to go.
#Better targeting
Proper targeting is very crucial in marketing. A lack of targeted approach would most likely lead to wastage of money, time, efforts, and other resources. This is so since you'd be marketing your products and services to even those who are not interested in it and would most probably not convert. On the other hand, in digital marketing, you can decide whom you direct your marketing efforts at. Hence, this allows you to focus your resources on a target market that has the most potential to convert with your business.
#Higher ROI
Digital marketing promises higher returns on investment than offline marketing methods. There are a number of reasons for that. For one, due to better targeting options, you reach an audience that is already interested in your business type and is more likely to engage with it. Moreover, the present day consumers are more comfortable engaging with business through online platforms. Hence, if you want to enjoy higher returns on marketing, get digital.
#Search engine optimization
Search engine optimization, a crucial part of online marketing, allows a business to optimize for search engines. This implies, when a target customer searches for a product or service related to your business or other such query on the, you'd be able to rank your business in the top results. And the businesses listed in top results enjoy higher click through rates and great website traffic. So, this is another reason that makes online marketing worth it.
#Increased brand awareness and recognition
One of the biggest benefits of digital marketing is brand awareness and recognition like nothing else. From social media marketing to content marketing, video marketing, email marketing, and various other marketing methods, you can improve the awareness and recognition for your brand among your target market. And offline methods of marketing can never parallel this.
#Reach a wider audience
When you are stuck with traditional marketing methods, you are at the mercy of the visitors that come across your business in a market or the handful of loyal customers that may recommend it to a friend or two. To put it simply, the reach is very limited when you are not marketing your business on online platforms. Therefore, digital marketing is crucial if you want to reach a wider audience. And no matter if you are looking for local customer or international clients, your business can reach them easily with effective digital marketing.
#Social visibility
Social media marketing is an important block of digital marketing. When researching a business, customers these days tend to visit their social handles. It helps them ensure that the business they are planning to engage with is indeed genuine and reliable. Having an optimized social media presence can do wonders for a business. If you do it right, you can improve your audience engagement, reliability and trustworthiness in the eyes of your target market, conversion rates, and so on.
#Easy to measure
Another great benefit of digital marketing is that it is easy to measure. With the many effective digital marketing tools, you can effectively track the performance of your various marketing campaigns. Not to mention the results are substantial and easy to measure. This allows businesses to get the most accurate idea of what direction their marketing campaign is going in. You can find out which marketing tactics are working and which are not. As a result, you can ditch the ineffective methods and improve your campaigns accordingly.
Wrapping up
Digital marketing can immensely benefit a business in many ways. And even in the list given above, we have only yet broadly talked about the key benefits. Different digital marketing methods have unique ways of benefiting a business. So, if you are still not marketing your brand and business on online platforms, its high time you do now!
We'd love to hear from your so don't forget to drop a comment!