LinkedIn is one of the top social media networking sites. But for B2B organisations it is 'the most' important social media channel to be at. Not sure how that works? So, let's talk about why B2B businesses should do LinkedIn Marketing?
LinkedIn is a very important social media networking platform for businesses. It helps them find talent for recruitment, connect with their business partners and stakeholders, and find new important business links in their industry. However, LinkedIn is especially advantageous for B2B organizations—like when it comes to online marketing.
Every online business needs social media marketing. And for B2B businesses, one of the most important social platforms to market their brand at is LinkedIn. This explains why B2B companies take LinkedIn marketing so seriously.
Marketing on LinkedIn, or simply what you call LinkedIn marketing is important for online B2B businesses to grow. Not sure how that works? Then find out below why your B2B company needs LinkedIn marketing.
Reasons why LinkedIn marketing is important for B2B businesses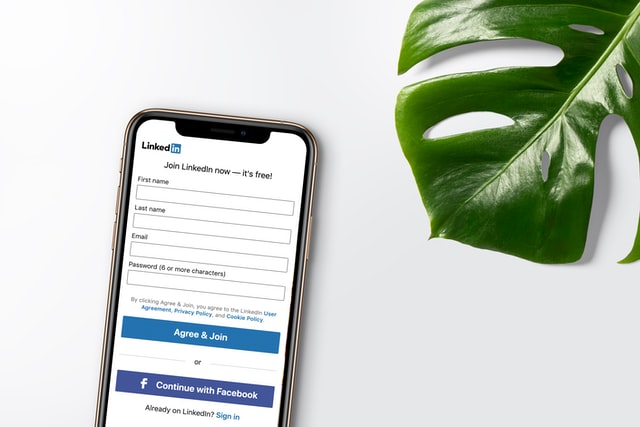 #LinkedIn is the most important social channel for businesses
The first and foremost reason why businesses should market on LinkedIn is because it is the most important social channel for businesses. It started as an employment-oriented online platform which allowed recruiters and job seekers to connect with each other. However, now it has become a professional networking site that helps businesses not only with recruitment but also allows them to connect with their associates, partners , stakeholders, and other businesses. All the businesses are here. So, if you are a B2B firm, your target market is right here.
#Your target market is looking for you on LinkedIn
Unlike Facebook, Instagram, Snapchat, or Twitter, people aren't on LinkedIn for fun or entertainments. Though LinkedIn is a social networking site, it is very different from others. People come here strictly to enrich their lives as business professionals. So, many companies use LinkedIn to find the right kind of product and services for their business. They could be looking for a software development solutions that help them improve efficiency of their business. Or they could be looking for production solutions, some outsourcing services, and other such type of B2B services. Therefore, as a B2B business, if you want your target market to find you and improve the awareness for your brand in the market, then LinkedIn marketing is imperative.
#Refine ad targeting
Having a targeted approach is very important in digital marketing. It helps you ensure that you enjoy a higher return on your marketing investment. And with LinkedIn's improved paid ads, you can do just that. It is also important to note that there is no guess-work since the data for ad targeting is directly sourced from the users. Hence, it leads to a more precise targeting and helps your ad reach people who'd be genuinely interested in your products or services. LinkedIn has a great variety of targeting options which let you define your target audience's various attributes. This includes their job seniority, age, company industry and size, and so much more.
#Improve lead generation
For B2B lead generation, LinkedIn is an invaluable tool. It allows you to improve your brand awareness and recognition in your industry. But that is not all. For the fact that is a social media channel especially dedicated to cater business needs, B2B businesses are sure to find their target market in here. Adding to that, due to its unique and super-effective targeting tools and features, you get to market your brand only in front of the relevant audience. Hence, this not only helps you generate more leads but also ensures that those leads are highly qualified and very likely to convert.
#Get the best of your own data
As a B2B company, you must already have your own set of customer and lead data. It could be certain email addresses, names of the companies, individual's names, and so on. Another way in which you can use the amazing targeting tools of LinkedIn is to find leads and customers with your own data. You can find the relevant profiles based on your data by entering it on LinkedIn. And by defining attributes with its amazing search filters and targeting tools, you'd find this task easier than ever.
Final Word
There are many more benefits of LinkedIn marketing. But these were the key benefits to name. So, if yours is a B2B company, then make sure to do social media marketing on LinkedIn. And while it's quite simple to begin with LinkedIn marketing, you can always rely on professional digital agencies for the best result!
Leave a comment and lets us know your views and queries. And for more of such articles, stay tuned!