Leading Digital Marketing Agencies in Quebec City

Premium Member
4.9 on 48 Customers Reviews
Curvearro Quebec City Digital Marketings Combines The Trusted Expertise and Objectivity of today's Digital Marketing Capabilities, To Help Your Businesses Grow.
---
Top 10+ Digital Marketing Agencies in Quebec City

Free Listings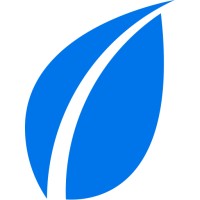 Netleaf
Internet marketing service in Quebec City, Quebec
Address: 401-633 Rue Saint-Joseph E, Québec, QC G1K 3C1
---
Knowing the web reality of Quebec companies, Netleaf offers Google positioning services adapted to the size of the companies and organizations with which it does business. We aim for the first page of Google, no less, for all our clients. Natural positioning, Adwords and creation of websites are all services that help us in the accomplishment of our achievements. We use web strategies learned, tested and modified over several years by following current trends in corporate positioning on the web. We have several years of experience under our t-shirts (not our ties), which has allowed us to acquire a good pool of customers, which is only growing every year, and a good team which is constantly growing to bring you better results.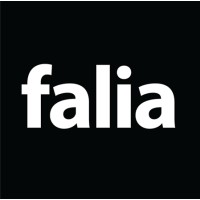 Falia
Marketing agency in Quebec City, Quebec
Address: Tour B, 1035 Av. Wilfrid-Pelletier #370, Quebec City, Quebec G1W 0C5
---
Falia is a web marketing agency specializing in digital marketing. We actively stimulate the growth of more than 40 companies in Quebec, elsewhere in Canada, in France and in the United States. Clients who opt for our managed digital marketing services benefit from a dynamic Google Data Studio dashboard , part of the Google Marketing Platform . You will be able to see the cost of a sale or the cost of a sales opportunity clearly without having to search. We will take care of setting up performance indicators (KPIs) from the first weeks of service to help us achieve your business objectives and clearly measure the return on investment of each campaign, regardless of the channel chosen: digital advertisements , SEO , email marketing, marketing automations , social media, etc.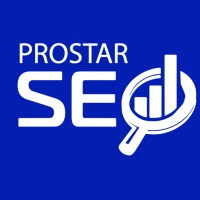 Prostar SEO
Internet marketing service in Quebec City, Quebec
Address: 190B Rue Dorchester Bureau 45D, Québec, QC G1K 5Y9
---
ProStar Seo: The No. 1 SEO Agency in Quebec Our mandate is to increase your rank in Google results, for the most common searches. Whether it's for a local business or an international company, our SEO techniques will allow you to gain several positions and thus increase your web traffic and especially your income. No more SEO agency contracts that keep you prisoner. If ProStar Seo does not deliver the goods, you will be free to terminate your contract with notice 30 days.With ProStar SEO, there are no surprises, we will clearly explain the process to you and keep you informed of the results obtained.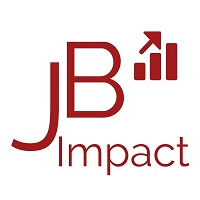 JB Impact
Advertising agency in Quebec City, Quebec
Address: 191 Rue Provencal, Québec, QC G1B 3R9
---
Digital marketing agency specializing in the creation of WIX websites, SEO referencing, e-commerce, Google advertising, Facebook advertising (Meta), Instagram and other social networks. She excels in the development of a complete digital strategy integrating artificial intelligence, thus minimizing the management and the time devoted to it. Our customer satisfaction is very high and we want it to stay at that level. That's why our clients stay with us year after year and refer other clients to us. Make an appointment now and get 30 minutes of consultation for free by visiting our website. Glad to help you.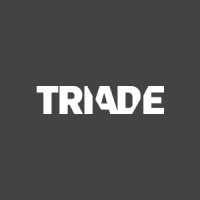 Triade Marketing
Advertising agency in Quebec City, Quebec
Address: 291 Rue Saint-Vallier E, Québec, QC G1K 3P5
---
Our team is made up of visionary strategists and project management experts who will multiply your results in marketing, sales, communications and e-business. Our experts make precise marketing diagnoses and set up effective positioning strategies. Our team offers you the possibility of turnkey management, but can also collaborate with your own team. We ensure that the creative aspect is linked to the strategies put in place. We are flexible on the mode of operation but very rigorous as to the objectives to be delivered.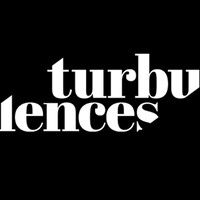 Turbulences
Advertising agency in Quebec City, Quebec
Address: 426 Rue Victoria, Québec, QC G1K 5C3
---
We transform ideas into creative, emotional, measurable, and engaging experiences. We are an integrated communication agency combining creativity, strategy, and technology to create innovative solutions and refine your vision.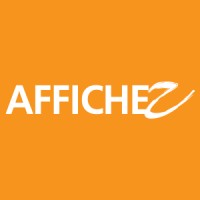 Affichez
Marketing agency in Quebec City, Quebec
Address: 1095 Rue Vincent-Massey, Québec, QC G1N 1N2
---
Affichez is a Quebec company that offers you a new way to transmit your advertising in Quebec through the distribution of door hangers in the national capital. We offer advertising spaces of different sizes to suit all budgets. Your advertisement, hung on the door handle, is a reliable and distinguished means of instantly reaching your customers at home.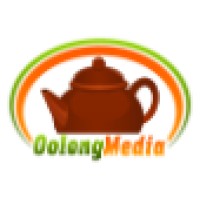 Oolong Media
Advertising agency in Quebec City, Quebec
Address : 2250 Rue Gerin Lajoie, Quebec, QC G1J 4X3
---
Oolong Media is an agency for consultancy and web services located in Quebec. We specialize in the following: Consultancy service in optimizing web presence Creation and distribution of Videos and Presentations Social media campaign design and management Design and creation of professional SEO Websites SEO Professional graphics and design Development and application of websites' mobile version Let's build your web presence together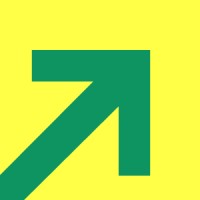 Hint
Marketing agency in Quebec City, Quebec
Address : 383 Chem. de la Canardiere, Quebec, QC G1L 2V1
---
Hint is a creative digital marketing agency that is changing the way of doing things. We want to make digital marketing accessible, and demonstrate that when you collaborate with the right experts, it becomes an extremely effective, and above all, trippy tool! What sets us apart? The way we work. We only do custom work. We like to work with everyone, regardless of their industry or their level of digital marketing knowledge. We coach and support our clients so that they understand what we do and why we do it. There is nothing more important. We are popularizers, pedagogues, true digital warriors. With us, it's simple. We promise.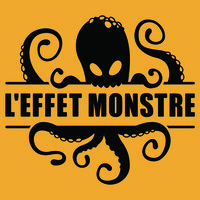 The Monster Effect
Marketing agency in Quebec City, Quebec
Address : 1256 Boulevard René-Lévesque O, Quebec, QC G1S 1W2
---
We are a web agency from Quebec City specializing in website design, e-commerce, web referencing (SEO), web advertising as well as in the development of web applications and mobile applications. The key to the success of the web solutions we develop involves: · An orderly and meticulous analysis and planning · Agile project management in which you are involved · Impeccable respect for budgets · A guarantee of proper functioning and satisfaction · A support that continues beyond the duration of the initial mandate. Our vision is to build a relationship that will span the years and that will allow our partners to build a digital future.