Leading Digital Marketing Agencies in Sherbrooke

Premium Member
4.9 on 48 Customers Reviews
Curvearro Sherbrooke Digital Marketings Combines The Trusted Expertise and Objectivity of today's Digital Marketing Capabilities, To Help Your Businesses Grow.
---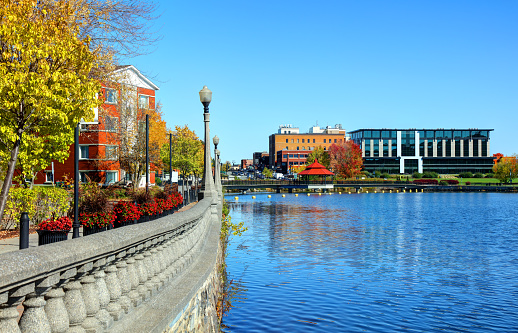 Top 10+ Digital Marketing Agencies in Sherbrooke

Free Listings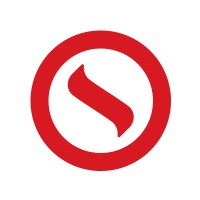 Standish Communications
Marketing agency in Sherbrooke, Quebec
Address: 3720 Bd Industriel Bureau 101, Sherbrooke, QC J1L 1N6
---
For 33 years, we have been helping to make your dreams come true. Standish is a team driven by passion, curiosity and the desire to excel. Each project represents an adventure where we give free rein to our creativity, in order to to reflect the uniqueness of our customers. By thinking outside the box, we create innovative and effective concepts. At Standish, we are one and the same team, where everyone's strengths are put to work. Our thirst for Learning and our determination push us to constantly improve ourselves, in order to offer the best of ourselves.Our varied and complementary experience allows us to generate positive impacts for our clients.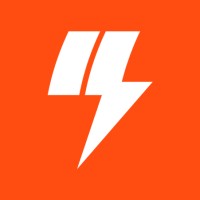 Guarana Marketing
Marketing agency in Sherbrooke, Quebec
Address: 805 Rue Galt O Suite 304, Sherbrooke, QC J1H 1Z1
---
Why Guarana for your inbound marketing web strategy?. We are passionate and thirsty for web marketing. We know beyond a shadow of a doubt that online marketing creates great business opportunities for local businesses. Help and inspire local businesses to deploy their full potential by allowing them to share their expertise with the right people at the right time. We use inbound marketing to demonstrate, online, the expertise of our customers and ensure their visibility so that they attract, convert, sell and retain their own customers.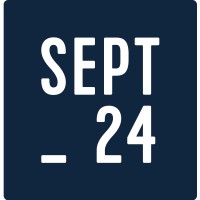 Sept24
Marketing agency in Sherbrooke, Quebec
Address: 1268 Rue Prospect, Sherbrooke, QC J1J 1J5
---
Working in an industry that constantly pushes the limits of creation, our marketing communications agency has a well-defined mission: AIM FOR EXCELLENCE. How to get there? By having the audacity to try, while always staying 2 steps ahead of the competition. Sept24 is an integrated agency that offers all services under one roof. There are also 3 very specific specialization niches: Advertising strategy: Advertising creation, advertising budget management, market research, brand image, public relations and sponsorship management. In short, we do what we know how to do best while you do the same.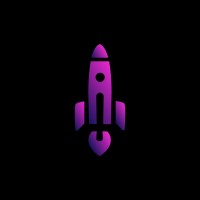 F20
Marketing agency in Sherbrooke, Quebec
Address: 840 Rue Belvédère S, Sherbrooke, QC J1H 4B9
---
Wondering what is F20? An agency focused on finding the most effective digital strategies for your business. This is explained by one goal: to get results for our customers. We are a digital strategy agency, where we design and segment your ideal audience to get the most conversions (monetization) and take your business to the next level.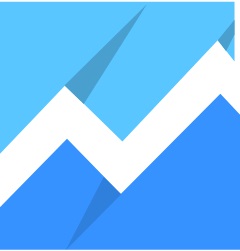 Marketing Media
Internet marketing service in Sherbrooke, Quebec
Address: 2235 Rue Galt O #34004, Sherbrooke, Quebec J1K 1K6
---
We approach the optimization process in a way that is highly customized and tailored to your needs, from beginning to end. There is no one solution that works for everyone. Knowing what strategies to apply at what times, and how to apply them for every business is crucial. Beyond that, careful data collection is the key to understanding how to improve performance.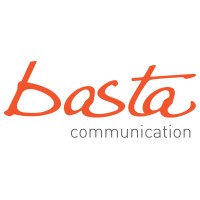 Basta Communication
Advertising agency in Sherbrooke, Quebec
Address: 51 Rue Wellington N #100, Sherbrooke, QC J1H 5A9
---
Since 1998, Basta has maintained its values ​​of ethics and commitment to the community. These values ​​are reflected in our slogan "create with a clear conscience". To our expertise acquired over the years, has been added video production, writing and marketing. Plan integrated strategies for your graphic, web and marketing communications with Basta. Choosing Basta communication as a partner for your project means ensuring that you get rigorous work that meets your requirements, without compromising on quality, compliance with deadlines and budgets. The exceptional visual quality of our products has contributed to our reputation and the tradition continues at Basta. As a communications agency, Basta specializes in graphic design, website design and branding. Our impeccable personalized service is based on the philosophy of sustainable development, towards our environment, but also towards the relationship with our customers.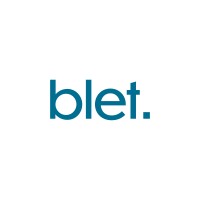 Blet
Marketing agency in Sherbrooke, Quebec
Address: 40 Rue Wellington N Suite 201, Sherbrooke, QC J1H 5B7
---
Support companies to enable them to achieve their objectives by developing strategic projects with rigour, commitment and accessibility. Our mission is to honor yours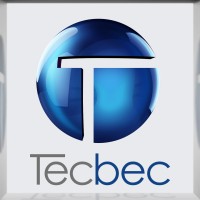 Tecbec Media
Internet marketing service in Sherbrooke, Quebec
Address: 41 Rue King O, Sherbrooke, QC J1H 1P1
---
Design, Technology, Marketing. Everything you need for the success of your project. Website creation, Mobile app development, Global Marketing ( SEO, SEM, etc. ), branding, online and offline custom media ( static and animated ), video conception (HD and/or 360), and more. Tecbec aims to offer personalized digital solutions to its customers. The company specializes in marketing, design and custom web development. It offers website creation services, mobile application design, digital advertising, strategic consulting, brand entity design, creation of personalized images or videos and much more! Whether for the marketing or application aspect, our mission is simple. Helping you make the technological shift the right way, increasing your presence on the web and developing tailor-made solutions that will meet your needs. Our team will be able to offer you proactive solutions, contact us now!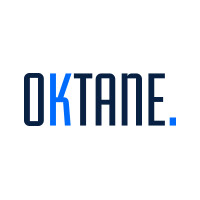 Oktane Design
Internet marketing service in Sherbrooke, Quebec
Address: 93 Rue Wellington N #300, Sherbrooke, Quebec J1H 5B6
---
Oktane Design is a dynamic, creative and strategic company specializing in website creation, which also offers SEO services, web hosting and graphic design (business card, logo, promotional brochure) . Being a small agency allows you to do business with an accessible and affordable company. As a result, you benefit from a remarkable after-sales service. Without forgetting one of our major concerns which is the respect of our deadlines. Thanks to its professional and enthusiastic team, Oktane Design listens to your needs and offers you unparalleled service. Your objectives dictate our way of designing your project to meet your expectations.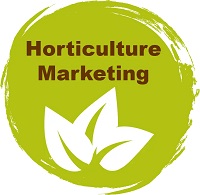 Horticulture Marketing Inc.
Marketing agency in Sherbrooke, Quebec
Address: 560 Rue Victoria, Sherbrooke, QC J1H 3J5
---
Horticulture Marketing is a digital marketing agency specializing in horticulture. We set up and manage the online programs and we also provide all gardening marketing content, including articles, texts, photos and videos for garden centres. We offer garden centers the following services: website design, Google MyBusiness Profile, Facebook page animations, newsletter program, flyers and more… We also offer 360° photography and drone photography.