Top Digital Marketing Agencies in Belfast

Premium Member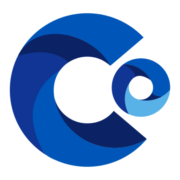 4.9 on 38 Customers Reviews
Curvearro Has The Privilege Of Working With Range Of Impressive Businesses. Do You Know How We Deliver Value, Insights and Results for Brands & Businesses.
---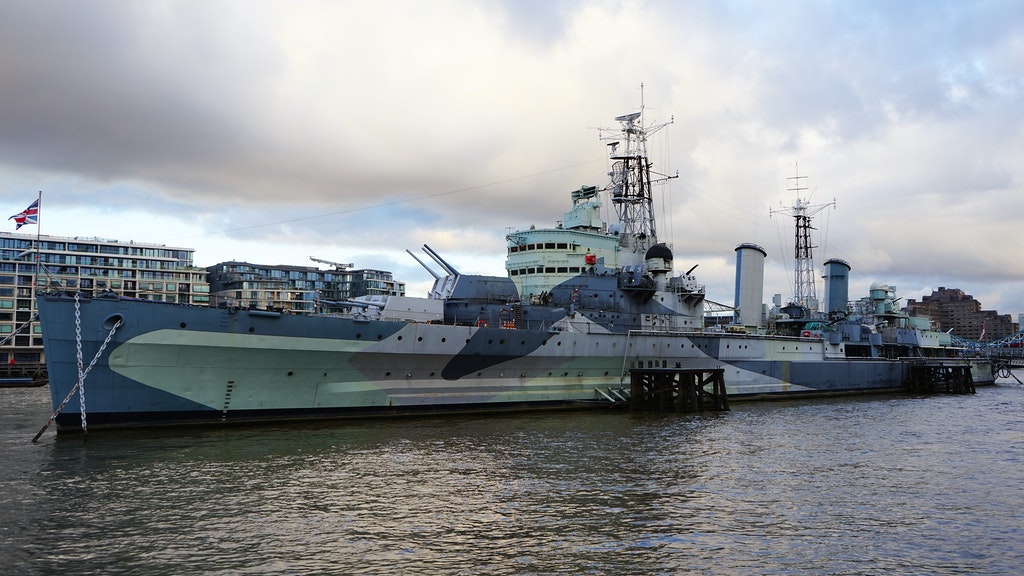 Digital Marketing Agencies in Belfast

Free Listings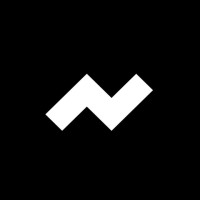 Rapid Agency
Digital Marketing Agency in Belfast, Northern Ireland
Address: Titanic Suites, 55-59 Adelaide St, Belfast BT2 8FE, United Kingdom
---
We are a digital marketing and SEO agency in Belfast, providing cutting edge social media marketing to businesses across Northern Ireland. We cater to the media and marketing needs of over 50 businesses across Retail, Manufacturing, Hospitality industries and beyond. We conceptualise your initial ideas and goals into a strategically planned social media marketing campaign, destined for success. Creating innovative and distinctive content using high quality imagery, videography, graphic and web design, aligning your brand aesthetic with business objectives. Connecting our specialist knowledge of strategic marketing with effective social media content creation, we provide you with the tools to ensure your business succeeds.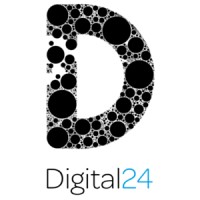 Digital 24
Digital Marketing Agency in Belfast, Northern Ireland
Address: City East, Business Centre, 68 – 72 Newtownards Rd, Belfast BT4 1GW, United Kingdom
---
We are multi award winning experts who can deliver on all your digital marketing so you don't have multiple agencies. A digital marketing agency who can manage your Google Ads, PPC, SEO, email marketing, paid social media advertising, website content creation, social media management and blogs. That's digital marketing done right and we're the guys for you. Some of the recent awards we have won for our work: CIM – Marketing Agency of the Year DANI – Best Social Media Campaign Aer Lingus Business Awards– Excellence in Marketing Digital DNA – Best Digital Marketing Campaign Belfast Telegraph Awards.
Platform Media
Digital Marketing Agency in Belfast, Northern Ireland
Address: 23a Donegall Rd, Belfast BT12 5JJ, United Kingdom
---
Platform Media is a Digital Marketing Agency, specialising in Web Design, Logo Design, Video Production, Social Media Marketing, and Google Ads. Empower your business with a multiservice, digital marketing overhaul. Next level expertise in web design, logo design and video marketing. For over ten years, we have ensured businesses adapt and thrive through the ever changing, ever developing digital world. Our creative and dynamic approach creates impactful, high quality digital experiences. And the best bit is, we design, write, shoot and share the content onto the right platforms, all under one roof.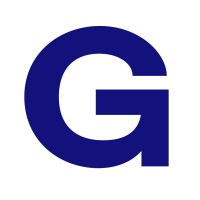 Gekkoshot
Digital Marketing Agency in Belfast, Northern Ireland
Address: Northern Ireland Science Park, Queens Rd, Belfast BT3 9DT, United Kingdom
---
SEO and digital marketing services in Belfast. We are proud to have some of the most well-known and respected corporate clients – but we love to help start-ups and new brands too. SEO & DIGITAL MARKETING Dominate the search engine rankings and drive quality organic leads to your site. Turn high search engine rankings into real revenue for your business. Proven results. WEB DESIGN We build quality websites, tailored to reflect your professional image and effectively market your products, services and brand to your new and established customers and clients. Our business with you doesn't end with the creation of your website, we will work with you to effectively market your brand, services or products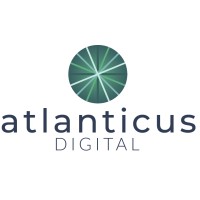 Atlanticus Digital
Digital Marketing Agency in Belfast, Northern Ireland
Address: 19 Arthur St, Belfast BT1 4GA, United Kingdom
---
Atlanticus Digital was created to help businesses to grow. We do this by utilising inbound marketing, increase leads and improve Return On Investment. We bring an enhanced commercial edge to our marketing strategies that personalise the user experience and increase the returns from investment in key campaigns. Atlanticus Digital are proud to be a HubSpot Platinum Solutions Partner and we use the HubSpot methodology to form our strategies. HubSpot allows clients to increase traffic, convert leads, and prove ROI – backed by a team that helps you grow. The software enables businesses to bring their marketing, sales and service teams, tools, and data together, all in one place.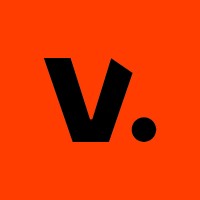 Vudu Digital
Digital Marketing Agency in Belfast, Northern Ireland
Address: Arthur House, Arthur St, Belfast BT1 4GB, United Kingdom
---
Vudu Digital (formerly WSI Digital Web) was established in 2010 digital services for clients throughout the UK. Due to our high quality of work and attention to detail we were quickly recognised as a reputable company and just one year later we became a Limited company. Since then we have steadily grown our knowledge of the Digital Industry. Providing eCommerce Websites, Brochure Websites, Digital Marketing & Search Engine Optimisation to clients throughout the UK & Ireland… and globally.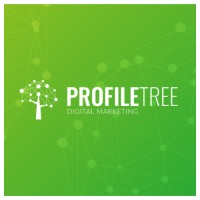 ProfileTree
Digital Marketing Agency in Belfast, Northern Ireland
Address: Innovation Factory Forthriver Business Park, 385 Springfield Rd, Belfast BT12 7DG, United Kingdom
---
Launched in 2010 and headquartered in Belfast, we operate globally, building our own in-house projects and offering a range of digital services. Content Marketing, SEO through to Online Strategy – we can explode your brand online. We generate leads & sales through a comprehensive digital strategy that is tailored to your unique business needs. We are also Ireland's number 1, award winning video marketing company. As well as winning awards for content marketing, digital campaigns and unique website designs. We help small and large businesses scale their brand online from branding, digital strategy, website design and web development which is supported by complete training for you or your team. We support with social media marketing and advertising, Search Engine Optimisation, digital marketing, content and video marketing. Ecommerce Specialists

Wiz Digital Media
Digital Marketing Agency in Belfast, Northern Ireland
Address: Building 65, Gallery, 69 Dublin Rd, Belfast BT2 7HG, United Kingdom
---
Wiz Digital Media is customer focused business who offer a wide range of digital marketing solutions for your business. We help new businesses get online in the correct manner, it being a website build, social media,email campaigns or selling platforms such as Amazon. We don't stop there, we offer monthly management packages so you don't have to worry about the online stuff. We make sure you get calls and can focus on providing service to your customers. We specialise in SEO (Search Engine Optimisation) we offer Packages for all sizes of businesses. SEO helps put more eyes on your website content, and that means more traffic, more clients, and more sales.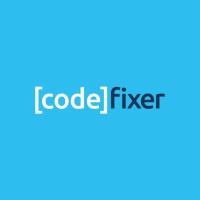 ---
Codefixer is a Google Partnered data driven digital marketing agency specialising in SEO and PPC based on the Malone Road, Belfast. Codefixer is headed by Michael Wall, one of Ireland's longest serving SEO and Google Ads specialists with over 20 years in the search marketing industry. Codefixer offers a comprehensive range of first class web design and development solutions including ecommerce and WordPress, that coupled with our extensive skill set in SEO and Pay Per Click Google & Bing Ads help all types of websites punch above their weight. Whether you have a small to medium sized business, a startup to a multi million pound online business we're confident that we can help you improve and get more of out your online business.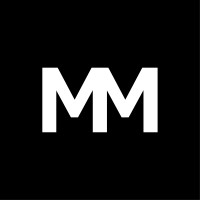 Mammoth
Digital Marketing Agency in Belfast, Northern Ireland
Address: Sinclair House, Royal Ave, Belfast BT1 1EX, United Kingdom
---
Driven by a brand centric ethos, we bridge the gap between management consultancy and creative communications, solving business and organisational challenges with the right combination of logic and creativity. Our people are the new breed of marketeers… alive with ambition in a digital world and as strong in their strategic thinking and analysis as they are in their creativity. Mammoth started in 2001 with a simple, compelling vision. Build an agency as strong in its strategic thinking as it is in its creativity.