Leading App Development Agencies in Calgary

Premium Member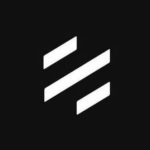 4.9 on 30 Customers Reviews
Softifive is an Application software development company providing businesses worldwide with tailored software solutions from industry specialized developers.
---
Top 10+ App Development Agencies in Calgary

Free Listings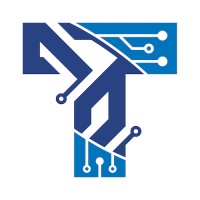 TERRAFORM
App Development Agency in Calgary, Canada
Address: 1001 1 St SE Suite #260, Calgary, AB T2G 5G3, Canada
---
Canada's Premiere Blockchain and Mobile & App development. TERRAFORM is experienced in designing and developing Android and iOS apps from scratch that are 100% owned by the client once complete. Get a free consultation. In the past years, we have been leading the blockchain market in North America and we have developed projects that integrated DLT, worked on Crypto currency whitepaper, smart contracts, ICO and dex listing.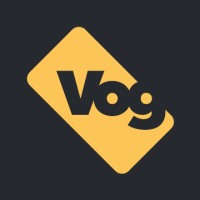 Vog App Developers
App Development Agency in Calgary, Canada
Address: 214 11 Ave SW Suite 900, Calgary, AB T2R 0K1, Canada
---
Vog App Developers is a creative development company that builds robust iOS & Android mobile apps, custom software applications and enterprise software. Vog is proudly Canadian and develops custom software applications that prioritize costs, analyze and mitigate risk, decrease failure rates, monitor progress, maximize returns, optimize processes, and increase operational efficiency. Our approach allows our clients to have easy access to our outstanding and collaborative process while we create digital strategies & solutions that add value to their businesses. At Vog, we work with an outstanding team of iOS, Android, and Web developers, as well as project managers and project coordinators who are eager to deliver efficient and reliable software.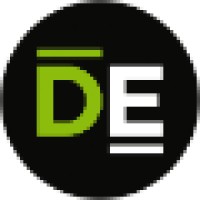 Devolve
App Development Agency in Calgary, Canada
Address: 1078 6 Ave SW #2602, Calgary, AB T2P 5N6, Canada
---
Devolve stands tall amongst mobile app development giants in Canada. Devolve is a leading premier mobile app development firm with expertise and prime focus on working with prospects having out-of-the-box ideas. We have driven new businesses and best level brands to "wow" their clients with best-in-class digital experiences. Our team has top to full on knowledge in AngularJS, Python, Django, MEAN, Native iOS, Android and Cross-platform technologies. We likewise construct REST APIs, Web Services and web backend with Open Source Technologies or Microsoft .NET Platform. We offer Senior Developers, UX Designers, Full Stack Developers based on the need.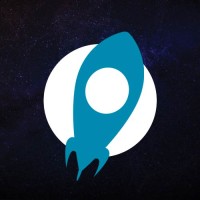 Vertical Motion Inc.
App Development Agency in Calgary, Canada
Address: 4838 Richard Rd SW #300, Calgary, AB T3E 6L1, Canada
---
Vertical Motion Inc. is a Calgary & Kelowna-based business supporting the needs of entrepreneurs and business owners since 2006. Our team of expert business specialists, project managers, front and back-end developers, marketers, graphic designers, and professional advisors support the needs of both B2B and B2C businesses in all industries including Blockchain, Cryptocurrency, Clean Technology, Augmented and Virtual Reality (AR/VR), Sports and Recreation, Real Estate, and Health Care. We specialize in creating custom Web, iPhone, Android, and Windows solutions for businesses of all sizes including startups, small businesses, not-for-profit organizations, and large corporations. The Vertical Motion team is highly skilled in software development, native, hybrid, and web-based mobile development, entrepreneur assistance, CTO on-demand, grant writing support, digital marketing, and graphic design. Our expert business advisors and coaches facilitate seamless business workshops that cover a variety of topics such as customer discovery, business plan development, financial forecasting, and growth hacking.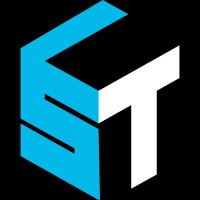 SozenTech Consulting Inc.
App Development Agency in Calgary, Canada
Address: 10985 38 St NE #129, Calgary, AB T3N 1E7, Canada
---
SozenTech is an app consultancy that specializes in iOS and Android app development. Our team is comprised of highly skilled coding ninjas who work closely with our clients to evolve their app ideas. Our app development process involves careful attention to detail, and meticulously tailored design to ensure an intuitive user experience and the highest degree of client satisfaction. We don't just build apps, we solve our clients' business problems using technology.
Ambient Media Inc
App Development Agency in Calgary, Canada
Address: 5940 Macleod Trail SW #500, Calgary, AB T2H 2G4, Canada
---
Nextgen Interactive Design & Technology We have an strong passion for innovative interactive digital media and a proven track record of delivering well-received projects on-time and on-budget. Our accomplished multi-disciplined team crafts apps, multimedia experiences, websites, XR, and 3D animation to suit your project and it's unique requirements. We develop custom apps and storytelling experiences for web, mobile, desktop, and XR that spark interaction and engagement for education, marketing, and exhibition.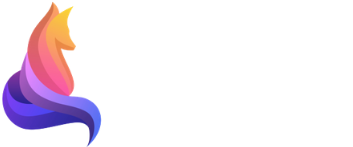 PandaSoft Developments
App Development Agency in Calgary, Canada
Address: 930 6 Ave SW, Calgary, AB T2P 1J3, Canada
---
PandaSoft is an industry-leading software development company building digital products such as website and app developments that last. By being reasonable product craftsmen, we're able to avoid surprises and focus on the quality of the software we deliver. We are located in Calgary. We offer a full range of services including website development, e-commerce development, web design, custom web and mobile application development, mobile app development, digital marketing, SEO.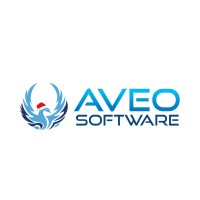 Aveo Software Inc
App Development Agency in Calgary, Canada
Address: 125 9 Ave SE Suite 2000, Calgary, AB T2G 0P6, Canada
---
Aveo Software is a leading customized software, mobile and web app development company in Canada, developing advanced mobile app and web solutions for top companies, enterprises and startups. We are a team of passionate developers with a collective experience of 15 years. Yes. You guessed it right. We love our work and that's what makes us different from others. Years of experience has taught us to build awesome web apps and mobile apps. We have worked on from large scale web application to small-scale web application.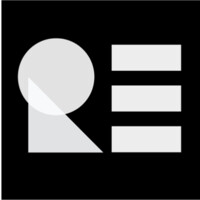 REHUMAN Inc
App Development Agency in Calgary, Canada
Address: 407 2 St SW Suite 1800, Calgary, AB T2P 2Y3, Canada
---
REHUMAN is redefining human identity for the digital economy. Organizations today are collecting more and more data from their users in exchange for services, and the user data is then stored in siloed databases. Billion of personal records are stolen in data breaches from these databases every year and now it's a $6 trillion global problem. REHUMAN's patent-pending solution allows users to store & share their tamperproof credentials safely and securely with service providers. Allowing organizations to verify user identity without storing their personal data.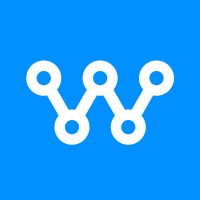 WebCreek
App Development Agency in Calgary, Canada
Address: 909 7 Ave SW #102, Calgary, AB T2P 1A5, Canada
---
At WebCreek, we provide software development teams that deliver custom IT services. With offices in the US, Latin America, Europe, and Asia; we leverage Nearshoring and Agile SCRUM methodologies to fit clients' needs and boost their competitive advantage. Our 20+ years of global experience combines technical expertise with seamless client coordination, promising a custom-innovated solution that transforms business operations.