Leading App Development Agencies in Winnipeg

Premium Member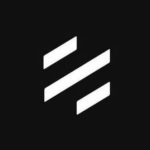 4.9 on 30 Customers Reviews
Softifive is an Application software development company providing businesses worldwide with tailored software solutions from industry specialized developers.
---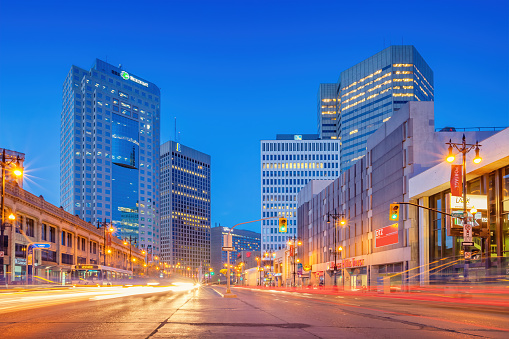 Top 10+ App Development Agencies in Winnipeg

Free Listings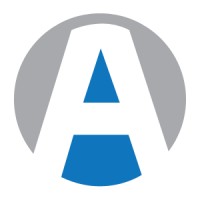 Apparrant Technologies
App Development Agency in Winnipeg, Canada
Address: 459 St Anne's Rd, Winnipeg, MB R2M 3C9, Canada
---
Next generation information technology company, that globally serves as a digital designing and developing unit. We specialize in UI/UX Designing, Digital Marketing Services, API Implementation, Branding, Backend Development and Software Development. Experience the expertise with Delivering quality IT services, worldwide.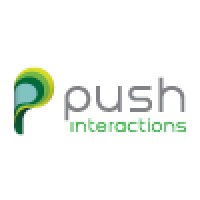 Push Interactions
App Development Agency in Winnipeg, Canada
Address: 330 St Mary Ave Suite 300, Winnipeg, MB R3C 3Z5, Canada
---
Push Interactions is a leading software company specializing in automation, Artificial Intelligence, Mobile Apps and data analysis. Push Interactions has been in business for 10 years with customers in a variety of industries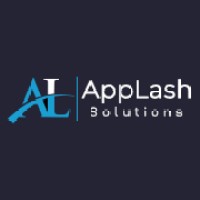 Applash Solutions
App Development Agency in Winnipeg, Canada
Address: 50 Pipeline Rd, Winnipeg, MB R2P 0E8, Canada
---
Applash Solutions is a Global IT service provider. We specialize in Mobile App, Custom Software Development, Website Maintenance, Web Designing and Digital Marketing with 200+ Certified Engineers!. Mobile App is an enchanted tool that makes life simpler, quicker, and brilliant. An extremely interactive mobile app causes you to delight after you are a client and make your customers enchanted when you are an entrepreneur. One day there could be no business left within the world that leverages the distinctive benefits of mobile apps.
M4 METHOD
App Development Agency in Winnipeg, Canada
Address: 79 Park E Dr, Winnipeg, MB R3Y 0T8, Canada
---
M4 Method is a creative studio agency specialized in app building and XR (Extended Reality) business and design strategies. We create XR experiences for brands and agencies to build immersive interactions and connections that truly inspire audiences and move them to take action. We build experiences as well as business and educational apps in Augmented Reality, Virtual Reality and Mixed Reality. The future of sales and media is interactive content and customer centric experiences through effective storytelling. At M4 Method, we can help you create those epic client experiences.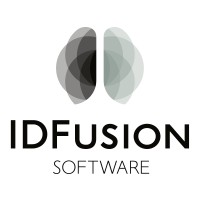 IDFusion Software
App Development Agency in Winnipeg, Canada
Address: 401 Provencher Blvd, Winnipeg, MB R2H 0G9, Canada
---
Gryphon is the leader in ultra-secure mobile smartphone platforms for government, enterprise and military organizations. After a lengthy, worldwide search for a partner, Gryphon selected ID Fusion to lead their highly critical projects.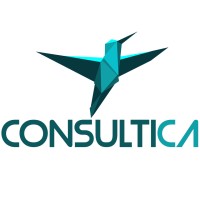 Consultica
App Development Agency in Winnipeg, Canada
Address: 300-321 McDermot Ave, Winnipeg, MB R3A 0A1, Canada
---
CONSULTICA is a full-service mobile app consultancy working with top-tier startups and enterprise-level clients. Since 2009, we have developed hundreds of apps for iOS, Android and The Web. With offices in Canada, the U.S. and in Europe, CONSULTICA is the preferred partner for dozens of companies which benefit from our high-quality code, user-centric design and expertise in mobile app analytics. CONSULTICA is empowering Users to be better, faster & happier today than they were yesterday.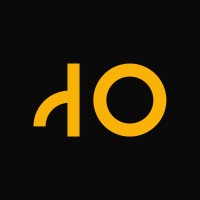 BINNTECH
App Development Agency in Winnipeg, Canada
Address: St Vital Rd, Winnipeg, MB R2M 4A7, Canada
---
BINNTECH Is Winnipeg based IT Company with many years of expertise in App Development and Graphic Designing. We are the team of Professional Web Designers and Graphic Designers. With highly skilled Team members we guarantee the perfection to the demand of our clients. Our Key to success is Our ability to Understand the needs of our customer and provide high-quality service and Successfully exceeds customer's expectations. We also provide the Best Feasible solution to your idea with the best of our knowledge.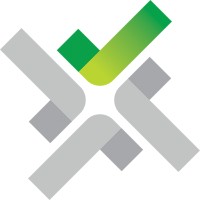 Expensepoint
App Development Agency in Winnipeg, Canada
Address: 104 Princess St, Winnipeg, MB R3B 1K7, Canada
---
ExpensePoint is an online employee expense reporting and management software provided by GlobalPoint Technologies Incorporated. GlobalPoint Technologies has been providing automated expense report software since 2000, and maintains excellent global client relationships. in over 65 countries. ExpensePoint is deployed in over 65 countries spanning every continent. GlobalPoint Technologies is dedicated solely to helping companies establish truly 'best-in-class' online automated expense management programs.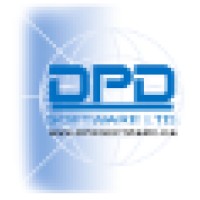 DPD Software Ltd
App Development Agency in Winnipeg, Canada
Address: 120 Sherbrook St, Winnipeg, MB R3C 2B4, Canada
---
DPD Software long recognized that total solutions come from a familiarity with a wide range of enabling technologies, so from the outset, DPD Software endeavored against concentrating in one area of expertise. Our focus became clearly defined in providing leading edge solutions which are designed to encompass emerging technology as well as evolving business functions.
Think United Services Inc
App Development Agency in Winnipeg, Canada
Address: 187 Rowntree Ave, Winnipeg, MB R3Y 0Z2, Canada
---
Think United Services Inc. is one stop solution for all the Business Development and Digital Marketing Services, such as Web & Software development & designing. We design your thoughts and build your digital presence and help you go global